Murkowski Still Trailing Miller, Absentee Ballots Remain To Be Counted
Alaska's Lisa Murkowski still has a mathematical chance of pulling off a victory over Joe Miller, but it's going to take an electoral miracle at this point.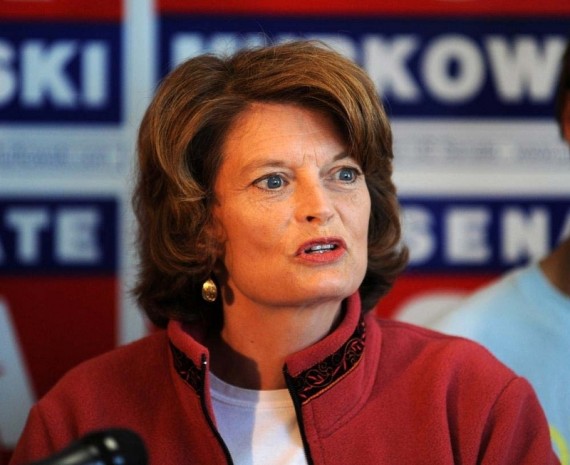 With all but the absentee ballots counted, Senator Lisa Murkowski is still trailing Joe Miller and finding her options limited:
Joe Miller's lead over U.S. Sen. Lisa Murkowski slightly narrowed to 1,668 votes with all the election precincts counted Wednesday. A stunned Murkowski said she is not giving up hope until absentee ballots are counted starting next week.

"It ain't over yet, folks," Murkowski said at her campaign headquarters in Anchorage. "There are thousands of absentees that are yet to come in."

Miller was leading with 47,027 votes to 45,359 for Murkowski after the final precinct results came in late Wednesday afternoon. More than 16,000 absentees were requested from the Division of Elections and about 7,600 of them have come back so far.

Murkowski wouldn't discuss whether she'd pursue a third-party candidacy or independent write-in candidacy to keep the seat if she loses the Republican primary. "It is way, way, way too premature to even be talking about that," she said.

If Murkowski loses the primary, there is a possibility that she might able to run on the Libertarian ticket in the November general election. But that would require the Libertarian Senate candidate, David Haase, to agree to step aside, and for the Alaska Libertarian Party to agree to put Murkowski on the ballot.

Alaska Libertarian Party chairman Scott Kohlaas said he was open to the idea and that party leaders were discussing it. "There's a chance," Kohlhaas said on Wednesday.

Haase didn't rule out the idea, saying he'd certainly listen if Murkowski wanted to step into his place.
Actually his response was a little stranger than that according to Drew at Ace of Spades, who communicated with Hasse directly:
Drew's question:

Good afternoon,I'm a blogger with the site Ace of Spades HQ (ace.mu.nu) and we've been
covering the Republican Senate Primary. As I'm sure you're well aware, there's speculation Senator Murkowski may try to run on your party's line
should she lose the GOP primary.

Do you have any statement on that speculation and your intentions for your
campaign?

Thank you very much for your time,

DrewM.
Ace of Spades HQ

Less than three bong-hits later:

Hi DrewThe Message is more important than messenger.

If Lisa would of supported "The Peoples Bail Out" she would of over
whelmed Joe Miller so I doubt she would do it now, some people just do
not get it, but it is never to late to see the truth and Lisa is a
smart lady; I voted for her.

David

And he voted for her, too? He voted in the Republican Primary instead of his own, for himself?
Take that for what it's worth. Obviously, whatever constitutes the Libertarian Party in Alaska doesn't really take itself very seriously, even less so if it would consider letting Lisa Murkowski run under it's name.
It's going to be at least two weeks before the absentee ballots are counted, but it's looking mathematically very difficult for Murkowski at this point. Even assuming all the absentee ballots outstanding were for the GOP primary, which they won't be, she'd need to win at least 63% of that vote to over take Miller. Possible ? Yes. Probable ? No