Naomi Schaefer Riley and Mob Rule
A blog post lampooning black studies dissertations got a writer fired, setting off a controversy over the limits of free speech.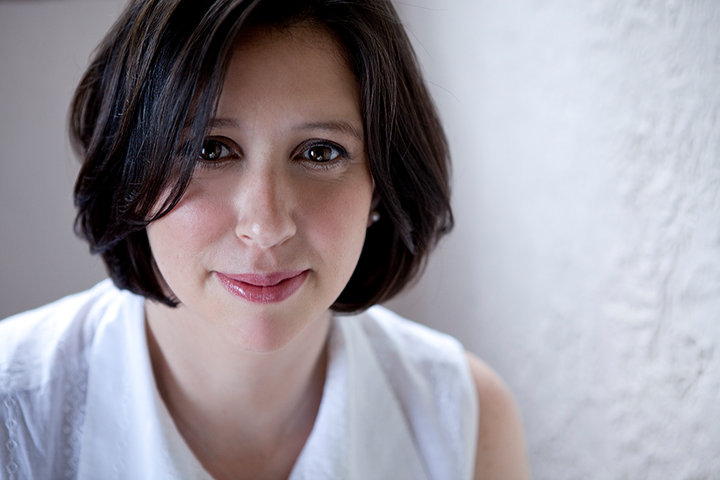 Naomi Schaefer Riley wrote a piece for The Chronicle of Higher Education's Brainstorm blog titled "The Most Persuasive Case for Eliminating Black Studies? Just Read the Dissertations," the blowback to which got her fired and set off a controversy over the limits of free speech.
The substance of Riley's essay is familiar to those who have followed conservative writings on black studies, women's studies, Chicana studies, and various other academic sub-specialties focused on the dynamics of disadvantaged and non-mainstream groups in our society. She dismissed the fields as "left-wing victimization claptrap" and "irrelevant" and concluded,
Seriously, folks, there are legitimate debates about the problems that plague the black community from high incarceration rates to low graduation rates to high out-of-wedlock birth rates. But it's clear that they're not happening in black-studies departments. If these young scholars are the future of the discipline, I think they can just as well leave their calendars at 1963 and let some legitimate scholars find solutions to the problems of blacks in America. Solutions that don't begin and end with blame the white man.
Ironically, however, despite the headline imploring people to "Read the Dissertations," Riley did not actually read any of the dissertations she dismissed. Rather, she based her judgments entirely on a CHE featurette on "A New Generation of Black-Studies Ph.D.'s." Her mocking of various terms of art in the field, displaying her own ignorance of the literature she was purporting to critique, set off a firestorm of criticism in the comments section–as well as elsewhere in the blog- and Twitter-spheres–and, naturally, she was accused of racism.
A week later, CHE published "A Note to Readers" from editor Liz McMillen:
[S]everal thousand of you spoke out in outrage and disappointment that The Chroniclehad published an article that did not conform to the journalistic standards and civil tone that you expect from us.

We've heard you, and we have taken to heart what you said.

We now agree that Ms. Riley's blog posting did not meet The Chronicle's basic editorial standards for reporting and fairness in opinion articles. As a result, we have asked Ms. Riley to leave the Brainstorm blog.

Since Brainstorm was created five years ago, we have sought out bloggers representing a range of intellectual and political views, and we have allowed them broad freedom in topics and approach. As part of that freedom, Brainstorm writers were able to post independently; Ms. Riley's post was not reviewed until after it was posted.

I realize we have made mistakes. We will thoroughly review our editorial practices on Brainstorm and other blogs and strengthen our guidelines for bloggers.

In addition, my Editor's Note last week inviting you to debate the posting also seemed to elevate it to the level of informed opinion, which it was not. I also realize that, as the controversy unfolded last week, our response on Twitter did not accurately convey The Chronicle's message.

I sincerely apologize for the distress these incidents have caused our readers and appreciate that so many of you have made your sentiments known to us.

One theme many of you have sounded is that you felt betrayed by what we published; that you welcome healthy informed debate, but that in this case, we did not live up to the expectations of the community of readers we serve.

You told us we can do better, and we agree.
The next day, WSJ published an op-ed by Riley titled "The Academic Mob Rules: Instead of encouraging wide discussion, the Chronicle of Higher Education fires a blogger." Much of it is a whiny screed but the substantive portion has a point:
I have been a journalist writing about higher education for close to 15 years now, having visited dozens of colleges and universities and interviewed hundreds of faculty, students and administrators. My work has been published in every major newspaper in the country, most often this one, and I have written two widely reviewed books on higher education as well.

As I wrote in the book I published shortly before the Chronicle hired me, "It is not merely that [many] departments approach African-American studies from a particular perspective—an Africa-centered one in which blacks residing in America today are still deeply hobbled by the legacy of slavery. It's that course and department descriptions often appear to be a series of axes that faculty members would like to grind."

But why take my word for it? Scholars more learned than I have been saying the same thing for decades. In 1974, Thomas Sowell wrote that from the beginnings of the discipline, "the demands for black studies differed from demands for other forms of new academic studies in that they . . . restricted the philosophical and political positions acceptable, even from black scholars in such programs."

Thirty-five years later in a piece for the Minding the Campus website, former Berkeley Prof. John McWhorter noted that little had changed: "Too often the curriculum of African-American Studies departments gives the impression that racism and disadvantage are the most important things to note and study about being black."

My critics have suggested that I do not believe the black experience in America is worthy of study. That is not true. It's just that the best of this work rarely comes out of black studies departments. Scholars like Roland Fryer in Harvard's economics department have done pathbreaking research on the causes of economic disparities between blacks and whites. And Eugene Genovese's work on slavery and the role of religion in black American history retains its seminal role in the field decades after its publication.

But a substantive critique about the content of academic disciplines is simply impossible in the closed bubble of higher education. If you want to know why almost all of the responses to my original post consist of personal attacks on me, along with irrelevant mentions of Fox News, The Wall Street Journal, Newt Gingrich, Rick Santorum and George Zimmerman, it is because black studies is a cause, not a course of study. By doubting the academic worthiness of black studies, my critics conclude, I am opposed to racial justice—and therefore a racist.
Andrew Sullivan declares, "This time, it seems clear to me that the right is right. Riley's commentary is well within the bounds of provocative opinion writing. Firing her was an act of cowardice and an assault on intellectual freedom."
Ta-Nehisi Coates responds,
I had hoped to avoid writing about this because I think Schaefer-Riley was basically the initiator of a High Tech Trolling. But I took to twitter a bit last night, because, like Andrew

I was appalled that she'd been fired.

I just don't believe that writing something stupid about race should be fire-able.

I do, however, think that proudly defending one's ignorance in a publication dedicated to higher education, should always be fireable. And as was pointed out to me this was exactly what Schaefer-Riley did.

[…]

Calling for the abolition of a department based on the seeming esoteric nature of its dissertations strikes me as silly. I'm willing to bet I could make the same case against English and Anthropology departments around the country. But calling for the abolition of those departments based on the dissertations, and then bragging that you haven't read any of them is journalistic malpractice.

Schaefer-Riley isn't merely saying she's ignorant of Black Studies (that would be bad.) She is saying she is ignorant of the very evidence she used to condemn black studies And amazingly she says this as though it were somehow evidence in her favor!

Thus buying Andrew's defense of Schaefer-Riley doesn't simply mean buying the right to criticize black studies. We're all in agreement there. It means buying the right to criticize black studies without doing any substantive research into the field. It means buying the right to speak out of ignorance.
A similar point is made in, of all places, Gawker–a piece by Hamilton Nolan titled "When the Mob Has a Point: The Firing of Naomi Schaefer Riley."
One thing that Riley says is true: CHE knew who she was when they hired her, and almost certainly caved to a mob-like outcry when they fired her. Writers should not be fired solely for holding unpopular opinions. That said, she neglects to mention that she is also guilty of an offense that constitutes a very legitimate reason for a writer to be fired: being stupid.

[…]

So, to Naomi Schaefer Riley, I offer this bit of qualified support: we stand with any writers who were fired purely for taking a principled and well-argued yet unpopular stand that their weak employers could not endure. However, we also cannot think of any better reason for a writer to lose their job than the fact that they are a hack who makes poorly thought out arguments. I mean, being dumb is essentially the only good reason to fire a writer. (This is, we admit, an inherently subjective judgment which can be argued about ad infinitum. But the standard for hackery at the Chronicle of Higher Education is presumably a bit higher than it would be at, say, RedState.com.)

Riley may have been a victim of a mob. But the mob had a point.
For me, this is a sort of reverse Ward Churchill situation. In that case, I completely disagreed with the outlandish statements put forth by the then-ethnic studies professor at the University of Colorado but defended his academic freedom. (I ultimately supported his sacking for a series of egregious violations of academic integrity which later came to light.) In this case, I'm quite sympathetic to Riley's position. Indeed, I've made very similar arguments myself.
As a general rule, most of the "studies" sub-fields start with an ideological position and then backfill research to bolster preconceived notions. That's the opposite of legitimate scholarship or, indeed, legitimate intellectual discourse. As such, I think we'd gain far more from studying the very real issues of gender, race, ethnicity, and sexuality within the confines of rigorous disciplines like sociology, anthropology, political science, and history with established methodologies and review processes. Certainly, cross-disciplinary work is important on these topics, as it is for many others. But I'd be far more comfortable with the research if it were published in established journals rather than in ones designed to put forth a given worldview.
Moreover, I'm very leery of the chilling effect on honest intellectual discourse created by the slinging around of the labels "racist" or "sexist" or "anti-Semitic" whenever someone makes arguments unpopular in certain circles.
That said, I'm fully on board with CHE's decision here, for reasons highlighted by McMillen and amplified by Coates and Nolan. Riley wasn't writing a self-published blog or even an education blog at a general interest magazine like Slate or The Daily Beast; she was writing for a newspaper aimed at scholars. It describes itself as "the No. 1 source of news, information, and jobs for college and university faculty members and administrators."
Aside from being half-assed—a flaw not uncommon to the blog post, certainly including some of my own—Riley's essay was made more egregious by specificity. Rather than lampoon the field generically or even by weaving together a thoughtful review essay, she instead based the whole screed on a sidebar about five recently published dissertations. Using the platform most read and respected by scholars, she impugned the scholarly work of five newly-minted scholars, with their names and pictures attached. And, despite these dissertations each having been peer-reviewed by a team of scholars, she castigated their scholarly worth without so much as skimming the introductions. That's simply an outrageous use of that particular platform.