NASCAR Driver Kyle Busch Clocked Going 128mph In A 45mph Zone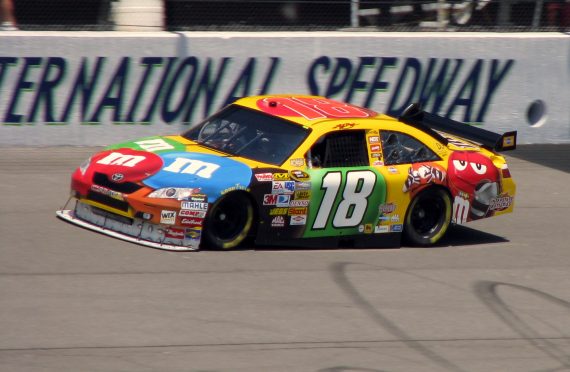 Perhaps Kyle Busch thought he was at Daytona Motor Speedway rather than a public street in North Carolina:
NASCAR driver Kyle Busch offered a public apology Tuesday after he was ticketed for careless and reckless driving and speeding in North Carolina.

Deputies said they clocked Busch doing nearly three times the posted speed limit, according to the Statesville Record and Landmark. Busch allegedly was clocked at 128 mph in a 45-mph zone while driving a yellow Lexus LFA, a two-seat sport coupe produced as a concept car and production model.

"I was test driving a new sports car and I got carried away," Busch, who was stopped between the towns of Troutman and Mooresville, said in a statement. "I went beyond the speed I should have been going on a public road. I apologize to the public, my fans, sponsors and race teams for my lack of judgment.

"I take responsibility for my actions, and I can assure you that something like this will never happen again."
Except this Sunday in Charlotte, right?