National Organization For Marriage Falsely Claims Ron Paul Wants To "Eliminate Marriage"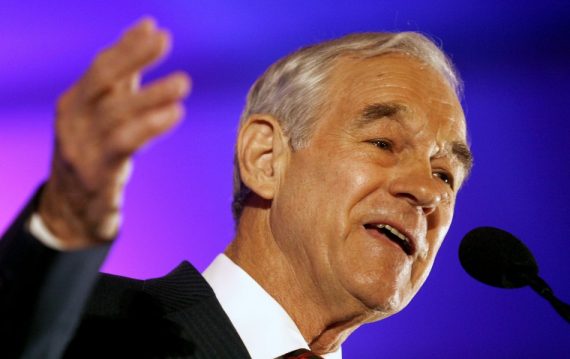 Ron Paul is alone among the major Presidential candidates in refusing to sign the "Marriage Pledge" sponsored by the so-called National Organization For Marriage which, among other things, says the candidate would:
Support and send to the states a federal marriage amendment defining marriage as one man and one woman,
Defend DOMA in court,
Appoint judges and an attorney general who will respect the original meaning of the Constitution,
Appoint a presidential commission to investigate harassment of traditional marriage supporters,
Support legislation that would return to the people of D.C. their right to vote for marriage.
Paul, in fact, has said publicly that he supports DOMA, a position that I've criticized him heavily for elsewhere. However, he also opposes a Federal Marriage Amendment, saying that the issue should be left to the states and that, ideally, the government should not be involved in sanctioning or defining marriage to begin with. That last position has led the National Organization for Marriage to start airing this rather deceptive ad in Iowa:
There's a pretty big difference between saying you favor getting government out of the business of defining marriage, thus leaving it to churches and private institutions, and saying you want to "eliminate marriage." One is the position Paul actually holds, the other is pretty much a lie.As much as I've been critical of Paul lately, he's being treated completely unfairly on this one.
Personally, I'm sympathetic to Paul's position. It is the ideal libertarian answer. However, I'm not sure it's at all practical at this point. If government isn't defining marriage, then how do you deal with issues of intestate succession, divorce, or child custody? These are not easy questions to answer, which is why as long as government is involved in this area of life, it must not engage in irrational discrimination.
H/T David Weigel