NATO Secretary-General: No Intervention In Syria
Yet another sign that international intervention in Syria is most likely never going to happen.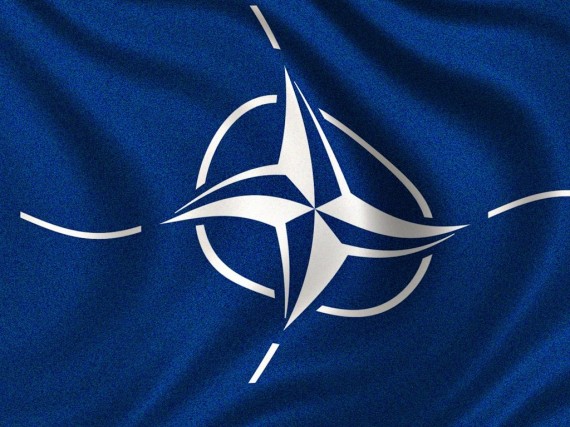 The Secretary-General of NATO seems to be ruling out any possibility of a Libya-like operation in Syria:
NATO Secretary-General Anders Fogh Rasmussen said the Western alliance had no intention of intervening in Syria even in the event of a U.N. mandate to protect civilians, and urged Middle East countries to find a way to end the spiraling violence.

Rasmussen told Reuters Friday he also rejected the possibility of providing logistical support for proposed "humanitarian corridors" to ferry relief to towns and cities bearing the brunt of President Bashar al-Assad's crackdown on pro-democracy protesters.

"We have no intention whatsoever to intervene in Syria," Rasmussen said in an interview, during a visit to mark the 60th anniversary of Turkey joining the alliance.

(…)

Asked if NATO's stance would change if the United Nations provided a mandate, Rasmussen was doubtful.

"No, I don't think so because Syria is also a different society, it is much more complicated ethnically, politically, religiously. That's why I do believe that a regional solution should be found," he said.
Daniel Larison notes that Rassmussen did say something similar about Libya last year, and than NATO ended up being the vehicle through which the U.S., Britain, and France carried out the no-fly mission over that nation. Things are different this time for several reasons, though. For one thing, it's been eminently clear for months that military intervention in Syria would require something far different than the relatively straightforward no-fly zone that was imposed over Libya beginning in March of last year. For one thing, the vast majority of the military action there is taking place on the ground, so a "protect civilians" no-fly zone would be of little or no effect. Second, even leaving that fact aside, the geography of Syria makes launching an air campaign more difficult than it was in Libya. Only a small portion of the country borders the Mediterranean Sea, so absent the ability to use Turkish bases for the mission (which is by no means guaranteed), that means spending at least some time flying over Lebanon, where Hezbollah and other militias are armed with all manner of surface-to-air rocketry. How long would it before an allied plane went down in the Bekaa Valley?
The main reason we're unlikely to see military intervention in Syria, though, is because there's simply no international consensus to support it. The crackdown has been going on for the better part of a year now, and the world has basically done nothing but wring its hands. Even something as minor as a United Nations Security Council Resolution condemning the violence couldn't make it past a Russian and Chinese veto. The idea that there's going to be any kind of consensus for real military intervention in a situation that is far more complicated and far more dangerous than Libya ever was is simply silly. There's little consensus for it in Europe, where the idea for the intervention in Libya was hatched, and there's none in the United States notwithstanding the persistent effort of people like John McCain to get us involved in yet another foolish foreign adventure. More importantly, though, there's simply no way that we're going to see a United Nations resolution like the one that launched the Libya intervention.
In the end, this is the wise decision. Intervening in Syria would require us to take sides to any even larger degree than we did in Libya. Instead of just "protecting civilians," we'd actively have to engage against the Syrian military. From the air, most assuredly, but also possibly on the ground. How much appetite would there be for a war in a country that has no real impact on American security when coffins start returning to Dover AFB? Not much, I would bet. This isn't our fight and we just need to stay the heck out of it.