Navy To Unveil 'Unisex' Aircraft Carriers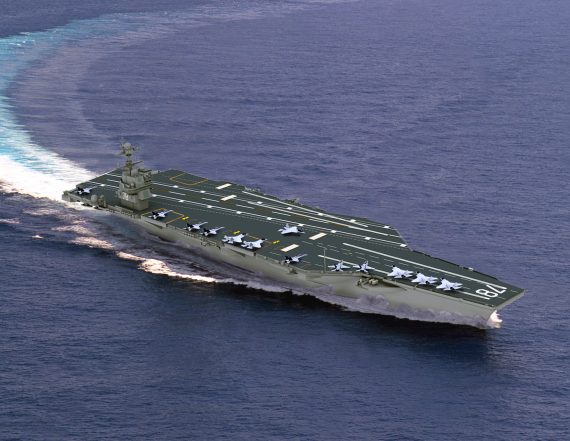 With women now common on board combat ships, the Navy is taking a step that some will likely consider unusual:
The U.S. Navy's new class of carriers will be the first to go without urinals, a decision made in part to give the service flexibility in accommodating female sailors, the Navy says.

The change heralded by the Gerald R. Ford class of carriers - starting with the namesake carrier due in late 2015 - is one of a number of new features meant to improve sailors' quality of life and reduce maintenance costs, Capt. Chris Meyer said Wednesday.

Omitting urinals lets the Navy easily switch the designation of any restroom - or head, in naval parlance - from male to female, or vice versa, helping the ship adapt to changing crew compositions over time, Meyer said.

The Navy could designate a urinal-fitted area to women, of course, but the urinals would be a waste of space. Making the areas more gender-neutral is a relatively new consideration for the service, with most of its current carriers commissioned before it began deploying women on combat ships in 1994.

But it wasn't the only reason for the move.

Urinal drain pipes clog more than toilets and therefore can be smellier and costlier to maintain, Meyer said.

"There's a lot more at play in the design objectives than (making the toilet areas) gender-neutral. We're saving money in maintenance costs, and we're improving quality of life," said Meyer, manager of the Future Aircraft Carriers Program for the Naval Sea Systems Command.
When you're dealing with limited space, as you do on any Naval vessel, you've got to do whatever you can to make sure things operate efficiently. This is actually a fairly smart move on the Navy's part, I think.