Navy's Nike Pro Combat Uniforms
While most of the Nike "pro combat" uniforms that college teams have worn over the last few years have been garish one-offs never seen again after their debut game, their revamp of the Navy unies is actually an upgrade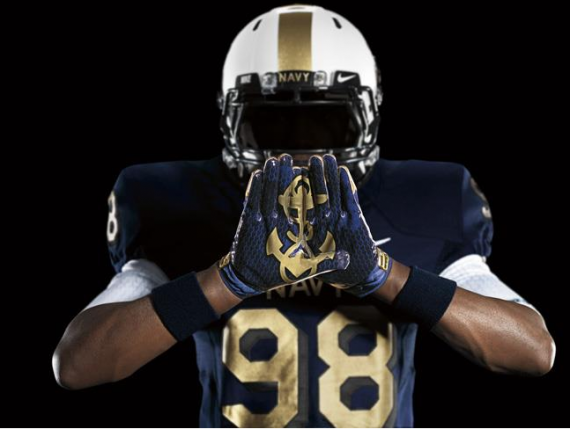 While most of the Nike "pro combat" uniforms that college teams have worn over the last few years have been garish one-offs never seen again after their debut game, their revamp of the Navy unies is actually an upgrade:
The current uniforms are either indistinguishable from Notre Dame's or a bizarre red-white-and-blue costume adorned by a gold helmet. Here, Nike resisted its usual instinct toward garishness and captured the Navy tradition nicely. The helmet anchor logo is both new and instantly recognizable.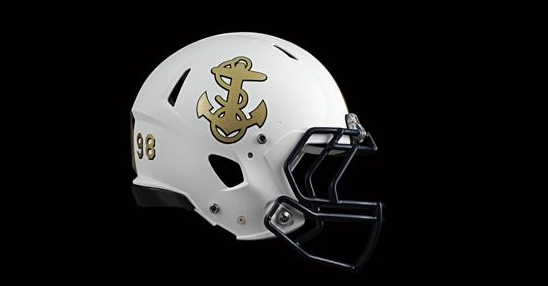 WaPo's Dan Steinberg has more.