NBA Free Agency is the Best Free Agency
Every offseason re-aligns the sport in fascinating ways.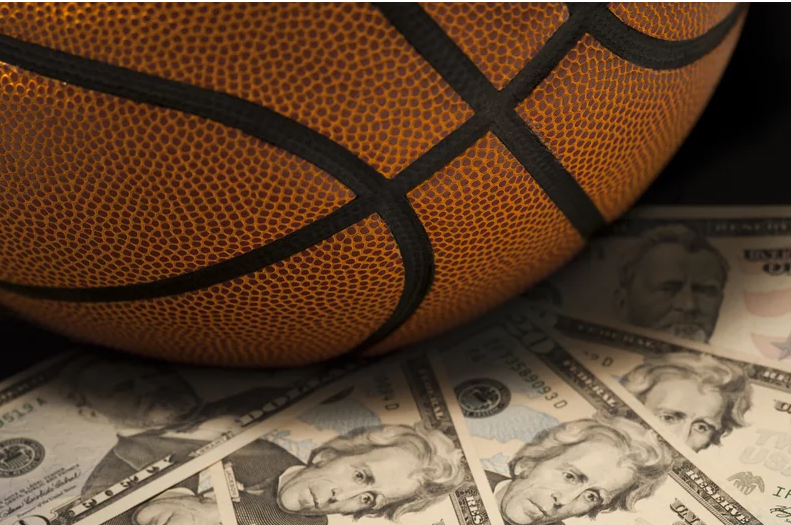 Although I was an avid follower of the game during Michael Jordan's heyday, I'm only a casual fan of the NBA these days, owing mostly to the vagaries of the broadcast schedule. I'm a much more die-hard follower of the NFL and college football. But there's just no denying that the NBA's version of the hot stove league is far-and-away the most fascinating in sports.
ESPN's Brian Windhorst encapsulates the last few hours:
You've just witnessed the most intense transactional day in NBA history. Actually, it was more like a quarter of a day.

Amid the flurry of Sunday's spending and sign-and-trades, it might've been easy to miss that something potentially terrific happened: The league just got super competitive.

Kawhi Leonard holds the favorite chip in his hands and wherever he signs may end up being the title favorite. But no matter what he decides, it promises to be a mysterious 2019-20 season with a slew of true contenders, a needed changeup.

This could well be the NBA's first transitional season since 2014-15, when the Miami Heat broke up and the San Antonio Spurs slowed down, eventually getting eliminated in the first round. From that murk rose the Golden State Warriors, who stunned us with their explosive leap. It was a joyous time of uncertainty.

The brand-new 2019-20 season now has even more promise. The first hours of the new league year saw teams in both conferences fortify themselves by spreading out the balance of power. After waiting out the Warriors' five-year run and the sunset of LeBron James' Finals streak, this is what everyone else has been waiting for. The door is open and everyone can sense it.

Just consider the unusual circumstance two of the biggest offseason winners face. The Brooklyn Nets had a historic free agency, landing both Kyrie Irving and Kevin Durant in a white-hot streak across social media. But because of the circumstances with Durant's injury, the Nets face a holding pattern as Durant recovers from his torn Achilles.

Yes, the Nets added Irving but in the process had to jettison another All-Star guard, D'Angelo Russell. They may be better next season, but until Durant returns they may have to toil in the middle of the pack of Eastern Conference contenders.

The Los Angeles Lakers have been another big winner, landing Anthony Davis, but waiting on Leonard has cost the Lakers a chance at signing the majority of their role-player targets as most have gone elsewhere. If they complete the grand slam by getting Leonard, they face playing next season with a record 10 minimum-contract players, which could present an array of challenges even with their star power. The futures of the Lakers and Nets are shimmering but they may not be at their best for a bit.

The Warriors promise to be relevant with Russell joining Stephen Curry as they wait for Klay Thompson, who is expected to eventually re-sign, to recover from a torn ACL. But the machinations needed to acquire Russell in a sign-and-trade with Durant will zap some depth and they will be vulnerable.

Meanwhile, the Northwest Division has turned into an arms race with the Utah Jazz loading up their team by trading for Mike Conley, then adding Bojan Bogdanovic and Ed Davis on Sunday. They join the Denver Nuggets, who elected to pay Paul Millsap $30 million to keep him and locked down Jamal Murray with a five-year contract extension, as legitimate contenders to win the West.

Then there are the Portland Trail Blazers, who are coming off the conference finals and re-signed Damian Lillard and Rodney Hood. Not to mention the Oklahoma City Thunder, who have two All-NBA players in Russell Westbrook and Paul George.

The Dallas Mavericks, who will be getting freshly re-signed Kristaps Porzingis back, and New Orleans Pelicans, who now have one of the deepest teams in the conference after signing JJ Redick and trading for Derrick Favors, will both be playoff contenders. And there's an expectation No. 1 pick Zion Williamson will be a must-watch every night, to the point where the Pelicans may sell out of season tickets.

None of this speaks to the power the LA Clippers will become if Leonard picks them. With their depth, they could be a serious title contender. Or the Houston Rockets, who despite their team turmoil status still are loaded with talent and might've been the second-best team in the West by the end of last regular season.
And, again, we're still waiting to see what Kawhi Leonard, arguably the best player active in the sport, will do.
There's just nothing like this in the other American sports leagues.
Baseball's hot stove league is by far the most famous but teams get to keep young superstars forever and have tremendous leverage in keeping their own players, since there's huge incentive to sign a big deal for less money rather than waiting several years. Plus, because the roster is so much bigger, it's just harder for a single player to make as big an impact. A starting pitcher only goes every fifth day and even a star offensive player only gets four or five at-bats a game.
The same is more true in the NFL, which has massive rosters. To be sure, quarterbacks in football are arguably the most impactful position in all of American team sports. But the NFL's collective bargaining agreement pretty much ensures top quarterbacks never go on the market because teams can apply the franchise tag for multiple seasons before it becomes too cost-prohibitive. Ditto other star players. So, typically, the team keeps all of its star players unless there has been a regime change and the team wants to move on.
The NBA, by contrast, has true free agency and the players have increasingly taken control of the league, for both good and bad. Even though the CBA allows teams to give larger contracts to qualifying players on their own team than they can get elsewhere, superstars get so much money that they're frequently willing to leave to have a better chance at winning a ring, play with their friends, live closer to home, or other considerations. The landscape of the game can therefore change radically on a year-by-year basis.
Now, there's a downside here. If you're a fan of a small-market team, it's harder for your team to keep star players they've drafted or acquired through trade. It's just easier to attract superstars to Los Angeles, Miami, or New York than it is Oklahoma City, Detroit, or Indianapolis. But for fans of the game as a whole—and, certainly, the players—the dynamism overcomes that objection.