Netanyahu Joins Chief Rival In Call For Unity Government
With election results showing his Likud Party falling short of a majority, Benjamin Netanyahu is joining his chief rival in vallsfor a unity government. Getting there would be complicated, though,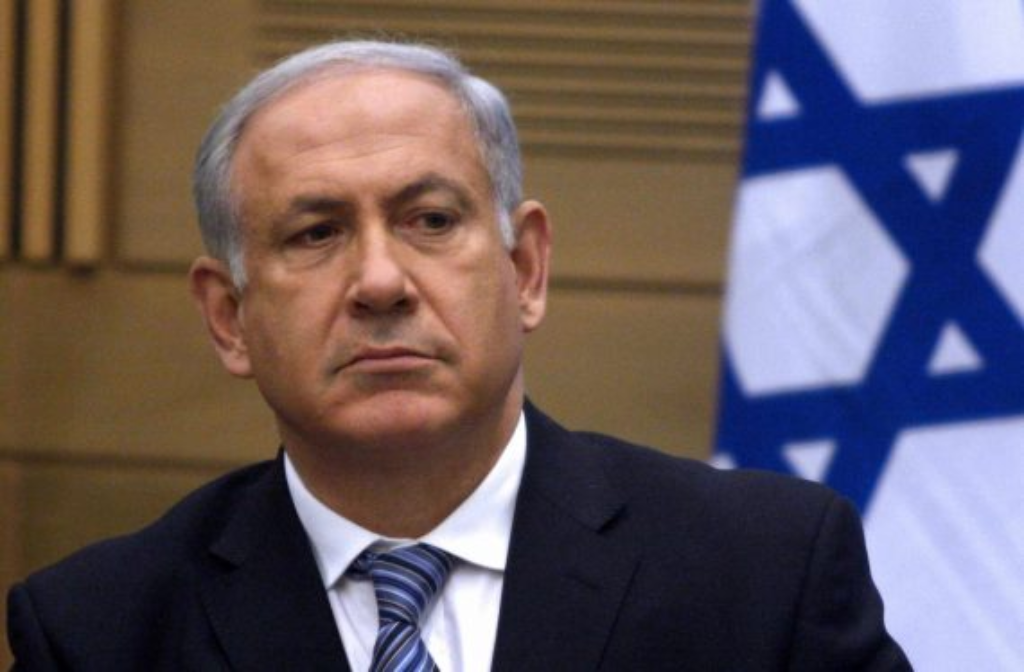 With polling showing mostly bad news for Benjamin Netanyahu's Likud Party and his continued ability to hold power, the Prime Minister is joining his chief rival in calling for a unity government but that's going to be easier said than done:
JERUSALEM — Seizing the initiative in Israel's postelection political gridlock, Prime Minister Benjamin Netanyahu on Thursday called on his main rival, Benny Gantz, to meet immediately to discuss forming a government of national unity together.

Mr. Netanyahu, facing a looming indictment in three corruption cases, is fighting for his political survival and, potentially, his freedom. His only chance of gaining immunity from prosecution would be to remain in the top office, though neither he nor Mr. Gantz emerged from Tuesday's election with a clear path to the premiership.

Mr. Gantz had already called for a unity government, but for Mr. Netanyahu, time is of the essence. He has a special hearing with the attorney general set for Oct. 2, and charges could be filed soon after.

Tuesday's redo election was Israel's second in five months, after an April ballot also ended inconclusively.

"I call on you, Benny, let's meet today, at any hour, at any time, to set in motion this process," Mr. Netanyahu said in a video message, calling it a matter of utmost urgency.

Mr. Gantz's centrist Blue and White party came out of the election with a slight edge over Mr. Netanyahu's conservative Likud. As the final votes were being tallied, Blue and White was projected to have won 33 seats to Likud's 31.

Together, they would have a slim majority of 64 in the 120-seat Parliament. Neither has enough support from other parties to build a viable coalition on its own without defections from parties across the lines. The center-left bloc of parties appears to have won 57 seats, to 55 for the right-wing and religious parties.

Now Mr. Netanyahu, a brutal political warrior who had vilified his opponents during the campaign as soft leftists, is loudly staking a claim to be the bridge-builder. Analysts had predicted that the prime minister would engage in postelection maneuvering designed to confound his political opponents, and some Blue and White members warned that his appeal for a broad coalition was a bluff, designed to set Mr. Gantz up for failure.
More from The Washington Post:
JERUSALEM — Israeli Prime Minister Benjamin Netanyahu, seeing his chances of outright victory slipping as the final votes from this week's election were counted, called Thursday for a power-sharing agreement with his chief political rival — who promptly shot him down.

Benny Gantz, head of the center-left Blue and White party, said he was open to the idea of unity government as long he was at the top of it.

Netanyahu had rejected the idea of a unity government throughout the campaign, but he invited Gantz to "meet me today" soon after Blue and White was shown to have picked up another parliamentary seat, giving it an edge over Netanyahu's ruling Likud party of 33 seats to 31, with 97 percent of the vote recorded.

"During the elections, I called for the establishment of the right-wing government," said Netanyahu in a statement. "Unfortunately, election results show that this is not possible. Therefore, there is no choice but to form a broad unity government that is as wide as possible."

In televised remarks later, Gantz stopped short of agreeing to meet with Netanyahu but expressed openness to the idea of a unity government, with himself as its head. 

"We will listen carefully to anyone, but we will not surrender to any dictates," Gantz said. 

Gantz said his party won the election outright, receiving a larger share of the votes than Likud. He also said he would continue to pursue the creation of a centrist, secular and liberal government. 

Netanyahu expressed disappointment. "I was surprised and disappointed that at this time Benny Gantz still refuses to respond to my call to meet," he said in a tweet.

Netanyahu's turnabout comes as Israel's fractious political system enters the dealmaking phase, with the two main parties jockeying for the support of other factions until one of them can form a government. A ruling coalition needs at least 61 seats out of a total of 120 in the Israeli parliament, or Knesset.

The shortest path to a majority for either major party is to turn to the other for a coalition and share the prime minister's job and other top positions on a rotating basis. Israel has had several such unity governments, including a period in the 1980s when rivals Shimon Peres and Yitzhak Shamir shared power. 

Netanyahu and Gantz both appeared — and shook hands — at a memorial service for Peres on Thursday, and Netanyahu called for the parties to follow his example of power sharing. 

"When there was no clear outcome from the Knesset elections, Shimon chose national unity. He and Yitzhak Shamir agreed to cooperate, to navigate Israel's path to safety," Netanyahu said in remarks at the service.

But in today's Israel — a polarized country with Netanyahu one of its most polarizing figures — a unity government would be a tough sell, even if the two party leaders begin to talk.

Gantz and other centrists have ruled out serving with Likud unless someone other than Netanyahu leads the party. Many of the right-wing and religious parties that support Likud have no love for the centrists and secularists behind Gantz.

At the same time as calling for Gantz to join him in forming that government, Netanyahu worked to shore up support on his right. Even as he sought a meeting with Gantz, his party announced deals with three much smaller parties that had united behind him — two representing Israel's ultra-Orthodox and a third that is also religious but more nationalistic in nature.

"Yesterday, I met with right-wing party leaders and we agreed that we would go into this coalition negotiations as one bloc," said Netanyahu in his statement. "Now I call on you, Benny Gantz, to join us in establishing a broad unity government today. The people expect us, both of us, to show responsibility and work for cooperation."

Israeli President Reuven Rivlin, who will select one of the party leaders to have the first crack at forming a new government, welcomed the emerging notes of cooperation and called the rivals to negotiate. 

"I hear, loud and clear, the voices calling for a broad and stable national unity government, and I congratulate you, Mr. Prime Minister, on joining that call this morning," Rivlin said in remarks at the Peres memorial service. "The responsibility for making it happen falls to you elected officials, especially the leaders of the major parties. The citizens of Israel have spoken." 
As I noted yesterday in the wake of the initial inconclusive results, the responsibility for taking the first step lies with Israel's President Reuven Rivlin, who serves a mostly symbolic role that takes on actual importance at times like this. He is the person who has the power to authorize either Gantz or Netanyahu to begin negotiations to form a government and to authorize the formation of that government once a coalition has been put together if it can be. At times like this, though, someone in Rivlin's position can use their power to encourage the parties to move in a particular direction, including the formation of a national unity government under which the two major parties, and perhaps a handful of minority parties, would share power. As noted, this has happened in the past such as in the 1980s when the parties led by Shimon Peres and Yitzhak Rabin entered into a unity government that involved Peres and Rabin switching roles as Prime Minister and Foreign Minister. After the four years that would have to elapse between now and the next General Election, each would hold the position of Prime Minister for two years apiece.
While this sounds like a simple solution, it's much easier said than done. First of all, the two parties would have to have at least some basic agreement about the policies that would be followed by the government over the course of the four years it would be in power. Second, there would have to be agreements about how the remaining Cabinet positions would be divided up and whether there would be similar "job switching" for other positions. Finally, it's worth noting that Gantz has already said that he would not enter into a unity government agreement as long as Netanyahu remains at its head. The main reason for this appears to be the impending criminal charges against the caretaker Prime Minister, which could result in a formal indictment as soon as early October. Netanyahu, meanwhile, is easer to hold on to his position since it appears to be the only way he can avoid being forced out of power if he is indicted. Unless this is resolved, the prospect of a Gantz-Netanyahu unity government appears to be rather slim.
In the meantime, Netanyahu appears to recognize the precarious position he finds himself in, with the possibility of being out of power for the first time in a decade and having to defend himself from criminal charges. He has already canceled plans to travel to New York City for the United Nationa General Assembly meeting, a meeting he has rarely missed in the past and which he has used as a forum to attack Iran and curry favor with the United States. He would not be doing that if he felt secure in his position, obviously. We could be looking at Bibi's last days in power, and he knows it.