Netanyahu Vows to Annex West Bank
The Israeli prime minister is engaging in a familiar but dangerous gambit to retain power.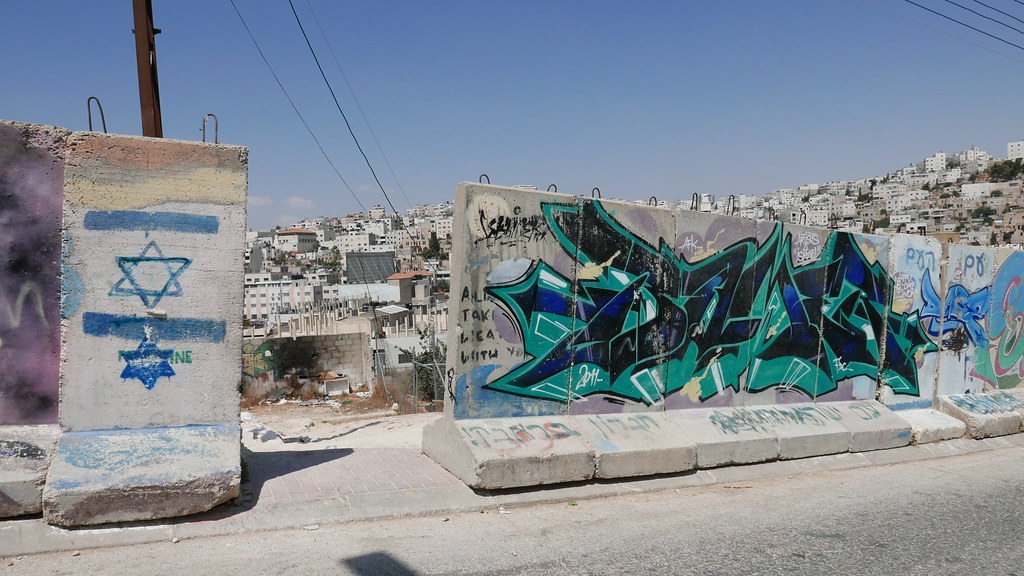 Israeli Prime Minister Benjamin Netanyahu is doubling down on his flouting of international law.
Prime Minister Benjamin Netanyahu told Israel's Channel 12 News on Saturday evening that he will start extending Israeli sovereignty over the West Bank if re-elected prime minister in the election on April 9.

It remains unclear at this point whether Netanyahu was referring to all of the West Bank, or only parts of it.


"A Palestinian state will endanger our existence and I withstood huge pressure over the past eight years, no prime minister has withstood such pressure. We must control our destiny," the premier said.

After boasting that he was responsible for U.S. President Donald Trump's declaration recognizing Israeli sovereignty over the Golan Heights, Netanyahu told the program "Meet the Press": "Will we move ahead to the next stage? Yes. I will extend sovereignty but I don't distinguish between the settlement blocs and the isolated ones, because each settlement is Israeli and I will not hand it over to Palestinian sovereignty."

Haaretz, "Netanyahu Says Will Begin Annexing West Bank if He Wins Israel Election"
As Anshel Pfeffer notes, we've seen this act before.
With the final election polls released on Friday, Prime Minister Benjamin Netanyahu entered the final stretch of the campaign with his well-rehearsed "Right-wing rule is in danger" routine.

He said it outside the prime minister's residence, in an impromptu meeting with supporters, and echoed it a few hours later in an online video where he warned that Benny Gantz and Yair Lapid's Kahol Lavan are leading Likud by five seats and will sit in a governing coalition with Hadash's Ayman Odeh.

We've seen it all before. In 2015, Netanyahu's last-minute "The Arab voters are moving in droves" strategy delivered victory. But will it be as effective in 2019?


This time around, Netanyahu's coalition is potentially based on seven or eight smaller parties, all hovering around the electoral threshold. The last polls before Friday's cutoff had Likud and Kahol Lavan in a dead heat and the right wing-religious coalition comfortably ahead of the center-left bloc with around 65 seats.

Haaretz, "Analysis//Three Days Until Israeli Election: Netanyahu Hits the Panic Button"
Pfeffer throws in some psychoanalysis:
Why is Netanyahu jeopardizing this at the last moment?


There a number of possible answers. Perhaps he doesn't trust the polls or is in possession of what he believes to be more accurate and less favorable polling?


Is it because he wants to avoid the humiliation (for him) of winning but still not leading the largest party in the next Knesset? It is not just potential humiliation. Netanyahu is gripped by the paranoia that even if he wins in coalition terms, should Kahol Lavan end up with more seats President Reuven Rivlin will give Gantz the first crack at forming a government.

Perhaps Netanyahu has polls showing Likud and its coalition in an even better situation than the media's polls and he isn't worried about losing partners. Instead, he's trying to strengthen his hand in dealing with the other right-wing parties in future coalition negotiations. It is in those talks where he is expected to also seek assurances that they will help him remain in power — even if the attorney general decides to indict him after the looming hearings.
And a wrinkle that wouldn't have occurred to me:
Whatever Netanyahu's reasons, his "gevalt" campaign will set the tone for the last days of campaigning. It will certainly cause his allies to panic. Those who keep Shabbat will be especially infuriated that Netanyahu kicked it off on Friday afternoon, not giving them time to formulate a response until Saturday night. [emphasis added-jj]
Regardless of the motivation, the declaration is sparking outrage from abroad.
Turkey on Sunday criticized Israeli Prime Minister Benjamin Netanyahu as "irresponsible" for saying he would annex Israeli settlements in the occupied West Bank if he wins Tuesday's election.


Foreign Minister Mevlut Cavusoglu said the West Bank, which Israel seized in the 1967 Middle East war, was Palestinian territory and Israel's occupation violated international law.


"Prime Minister Netanyahu's irresponsible statement to seek votes just before the Israeli general elections cannot and will not change this fact," Cavusoglu tweeted.

Reuters, "Turkey says 'irresponsible' Netanyahu cannot change West Bank status"
Cavusoglu is certainly right that the West Bank is Palestinian territory under international law and the Israel's occupation has repeatedly been called out as illegal by the United Nations. But, effectively, that's irrelevant so long as nobody enforces it. And President Trump's recent recognition of Israel's sovereignty ov the Golan Heights likely means that he'll back this move, too; indeed, it almost certainly encouraged it.