Nevada Brothel Backs Ron Paul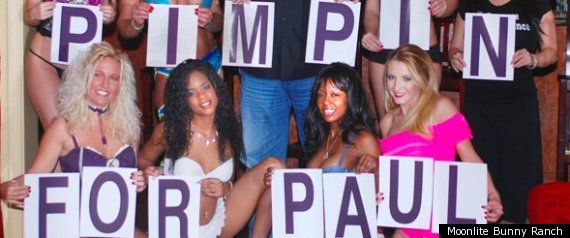 LYON Co., Nev. (KRNV & MyNews4.com) – They say politics creates strange bedfellows. Well try this one: the workers of the famous HBO spotlighted Moonlite Bunny Ranch brothel are endorsing Ron Paul for president – mostly because he's for states' rights.

"That's why the bunny ranch exists. Who knows better of how to govern a community than the community," Owner Dennis Hof said.

The women are also impressed he's a doctor.

"He knows what women's wants and women's needs are. And when it comes to a man that's going to be in the office, you want a man that knows his way around a woman," Worker Ara Rose said.

The brothel is doing more than just endorsing; they're also fundraising for the Paul campaign by asking patrons for donations on their way out.

"The bunnies are always talking about politics. They are into their country and they vote," Hof said.

And they say their support will carry a lot of weight with more than 125 million hits on their web site every month.
CNN also covered the story:
Photo via The Huffington Post