Nevada Hoping To Avoid Another Chaotic Caucus
Tonight's Nevada Caucuses could be as chaotic as the floor of a Vegas casino, but Donald Trump seems to be in position to score another win.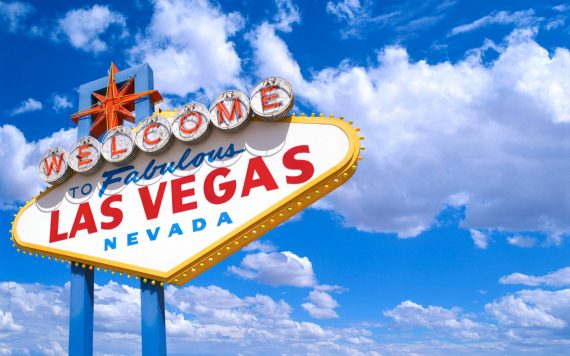 The caucuses in Nevada have had what can best be described as a chaotic, disorganized history. Eight years ago, increased turnout combined with disputes with the Culinary Union about the location of caucus sites led to long lines and delays in counting ballots that frustrated many participant and candidates. Four years ago, the Caucus was seemingly so badly organized that it took more than a day for results to come in from the state's most populated county even though it was clear without those results that Mitt Romney had won the state thanks in large part to the Mormon population in other parts of the state. On Saturday, there were numerous reports of caucus locations running out of registration forms for the Democratic Caucus and being forced to either make people wait until additional copies were made, or use Spanish language forms. Now, with Republicans set to hold their own caucuses tonight, party leaders are concerned about another chaotic outcome:
Nevada Republican Party staffers have been hosting caucus training sessions for months. Republican campaign volunteers have been knocking on doors and calling voters since last summer. The candidates themselves have been collecting endorsements and holding events across the state since last spring.

Yet on the eve of Tuesday evening's GOP caucus, no one has a firm sense of who's winning here. And worse, there's an undercurrent of nervousness about the prospect of a caucus calamity.

"It's true, the smartest people just don't know what's going to happen here," said Pete Ernaut, a Republican consultant who signed on with Marco Rubio on Sunday night. "Our greatest strength is our greatest weakness. Nevada loves to be independent, but that can also get in the way of being organized and coalesced around an important event, so it doesn't surprise me at all."

Republican campaigns and state operatives point to a number of factors creating the cloud of confusion: a cash-poor state party in disarray, a public unaccustomed to the caucus process and a state that's notoriously difficult to poll. Nevada doesn't have a lot of experience running caucuses — the state picked up its first-in-the-West status in 2008, but it has yet to run smoothly, and some campaigns are bracing for possible chaos again.

"I think all campaigns have some concerns. The caucus process is messy, and there will inevitably be problems," said a Republican presidential operative working in Nevada who was granted anonymity to speak candidly. "But the [Republican National Committee] is helping, and I think the state and county parties are much better organized than they have been previously. [But] I don't think anyone thinks this will go off without some problems at some level. It is the nature of a caucus, but we all expect this to go more smoothly than it has previously."

The Nevada GOP hasn't exactly instilled confidence in its ability to execute: Several presidential campaigns confirmed that the state party kept no complete list of the 2012 caucus-goers, forcing campaigns to start from scratch in identifying potential voters.

"We understand that there's not a statewide list from 2012, and really, we're having to build out through our own efforts and grass roots," said Robert Uithoven, a Nevada consultant who's working for Ted Cruz in the state.

The GOP state party chairman did not return requests for comment.

Despite concerns about the smooth functioning of the caucuses, the Republican campaigns are reluctant to go public with any criticism for fear of alienating local officials and voters.

"I think you could make a legitimate claim, if you were the state party, that it's the county party's responsibility, but at the county, you could say it's the state responsibility," said a Republican consultant working with a presidential campaign in the state. "So when it's no one's responsibility, it doesn't get done."

(…)

"There's always a potential for things to be chaotic," said Nick Phillips, former political director of the Clark County GOP. "If we had a party that was up on advertising and up on TV, telling people how to caucus, then we might not have as many problems and might see more turnout, but that's not happening."

In an effort to control rogue factions in the party, the state legislature considered a bill last year that would make it a primary contest, instead of a caucus, but it failed to reach the floor for a vote.

Turnout is another wild card. In 2012, only 33,000 voted, about 8 percent of Republican voters in the state. But Jimmy Stracner, who works for Ben Carson in the state, said he expects it to be "higher than in 2012, and possibly more than in 2008."

"We tracked a big surge of Republican registrations in the last two days before the registration deadline for the GOP caucuses on Feb. 13," said Jack St. Martin, president of Engage Nevada, a nonpartisan voter registration group.

But some operatives are doubtful turnout will increase by much at all. In some rural areas in the northern part of the state, caucus-goers may have to drive as far as several hours to reach their polling place. Romney's absence from the ballot might also have an effect — he significantly drove up participation among Mormon voters, a small yet politically active percentage of the population. Mormons made up roughly a quarter of caucus voters, according to 2012 entrance polls.
Added into all of this is the fact that the campaigns themselves have arguably not paid nearly as much attention to Nevada as officials probably hoped they would. The fact that the caucus is positioned just three days after the South Carolina Primary, which has been deemed to be far more important to the Republican race than Nevada, and just a week before Super Tuesday also means that to some extent even the top campaigns have just now gotten around to holding rallies there in the past several days, and its unclear just how extensive any of the ground operations are in any of these states. The state has also been somewhat ignored by the national political media in favor of South Carolina, even though one would think that reporters would relish the opportunity to be sent to Las Vegas or Reno for a week. Added into all of this have been the bureaucratic and other snafus that have made each of the caucuses since 2008 something of a logistical nightmare for both Democrats and Republicans, and what we have in Nevada would seem to be another chapter in the argument against using caucuses in the nomination process altogether, but since we're stuck with them at least for this year there's not really much use in complaining about the past.
Michelle Rindels at the Associated Press explains how the caucuses work in Nevada:
Unlike a primary, which involves quick and solitary voting, caucuses generally involve a more public pronouncement of presidential preference. Caucus-goers mainly meet in schools, community centers and places of worship in Nevada's 17 counties, and give speeches to try to persuade their undecided neighbors.

Republicans have more than 1,700 precincts and more than 130 caucus locations.

Nevada's weeknight Republican caucuses are the fourth contest in the nation for the GOP, behind South Carolina, which took place last Saturday. Nevada's late-morning Democratic caucuses held Saturday were third in line for their party, before South Carolina.

(…)

Republicans and Democrats run their caucuses differently, including on the matter of voter registration. While Democrats allow same-day, on-site voter registration in an effort to open caucuses to a wider group of people, Republicans must register 10 days in advance of the caucus to participate.

GOP officials argue that same-day registration opens the process to fraud because people might register and cast ballots in multiple locations before authorities could catch on to double-voting.

Republican caucus-goers can listen to speeches from candidate representatives before marking their favorite candidate on a paper ballot, or they can ignore the speeches and simply turn in their ballot and leave.

GOP caucuses must start after 5 p.m. on Tuesday and end before 9 p.m.
Given this timetable, East Coasters may as well go to sleep and catch the results in the morning since it will likely be midnight before results really start rolling in.
As for the all important question of where the candidates stand in the final Republican race before Super Tuesday, the polls seem to suggest that Donald Trump is poised for another win. There have only been two polls conducted since the start of the New Year, and they both show Trump with seemingly insurmountable leads of sixteen and twenty-six points respectively. Two polls is hardly a sufficient basis upon which to get an accurate picture of what's going on in the Silver State, though, and the fact that they vary by ten points even though they were taken at roughly the same time stands as a testament to the fact that, as Clare Malone notes at FiveThrityEight, Nevada is such a difficult state to poll. Jon Ralston, who probably understands Nevada politics better than anyone out there, has said that he expects Trump to pull out of a win somewhere in line with the polling that we have seen. This does make sense. While Trump is not a major player in Las Vegas, which is the center of Clark County, he does own a hotel there and given that this is the most populated county in the state, and a strong turnout there is likely to help him, although Nate Silver suggests that Nevada could end up being the first example in this cycle of a state where Trump can win notwithstanding a huge (Yuge?) turnout. Other than Trump, the only other candidate who would seem to have any kind of advantage here would be Marco Rubio, who spent several years living in Nevada with his family during a time when he was actually being raised Mormon. Given that this was more than 30 years ago, though, it's hard to see what difference it would make for Rubio, and the fact that his campaign apparently hasn't really done any real outreach to the state's Mormon community, which is largely concentrated in the mostly rural counties closer to Utah, so it's not clear that he has any real advantage at all.
History isn't much of a guide in helping us figure out what to expect tonight in the Silver State. Four years ago, of course, the outcome of the Republican race there seemed almost foreordained. Mitt Romney's ties to the state's Mormon community, combined with his business ties to many of the state's top casino owners, meant that Romney scored a decisive win over his opponents. Romney also scored a decisive win in the Silver State in 2008, garnering some 16,000 more votes than his closest competitor, former Texas Congressman Ron Paul.  Prior to 2008, there was no Nevada caucus, or even a primary for that matter, and delegates to the national convention were chosen solely at county party conventions and via designation by the state party. This time, without Romney on the ballot and a limited universe of polling to work with, it's quite possible that anything can happen tonight. That being said, with Ralston and other Nevada political experts expecting that Trump's lead in the polls and his obvious advantages in Clark County will be enough to give him a win, perhaps even a bigger win than he has seen so far, to the extent I'm making a projection here I'll predict a Trump win by at least ten percentage points, but it's entirely possible I'll be wrong.
Note: This post was updated to remove the description of Trump as a "major" player in Las Vegas.