Never Again (Except This Time)
My latest for The National Interest, "Never Again, Except This Time," has posted.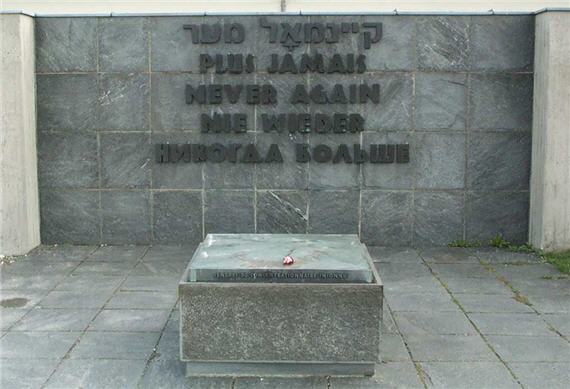 My latest for The National Interest, "Never Again, Except This Time," has posted.
This Holocaust Remembrance Day, it's worth noting an inconsistency present in public statements about atrocity prevention. As scholars Gerald Caplan, Samuel Totten and Amanda Grzyb pointed out recently, while U.S. presidents solemnly declare that "never again" will the world stand by and allow genocide to happen, they continue to stand by and allow genocide to happen.

There's no reason to think this will change. Nor is it clear that it should.

While "never again" is a nice sentiment, it's not a useful public policy. It's seldom clear when the line has been crossed from an ordinary civil war into genocide. Even when it is, what precisely the United States and the international community ought do about it is hardly obvious, especially in the moment.
The core of the piece is a step-by-step examination of why literally every president from Jimmy Carter through Barack Obama have had weak responses to atrocities outlined by Caplan, Totten and Grzyb.  It concludes:
This doesn't necessarily mean that "never again" is mere lip service. There are actions short of military intervention that the United States and its allies and partners can take in response to atrocities. Indeed, many of the perpetrators of those pointed to by Caplan, Totten and Grzyb have been indicted for and faced trial for crimes against humanity. Sanctions and other diplomatic tools are also available.

The reality is and will continue to be that the United States will be inconsistent in its response to outrageous conduct. Intervening in Libya was relatively easy, whereas intervening in Syria—where the regime's atrocities now dwarf those that got us into Libya—is too hard. Paradoxically, having intervened in Libya makes gaining consensus for doing so in Syria more difficult, as both China and Russia think NATO overstepped the mandate of Resolution 1973.

Ultimately, "never again" is an ideal rather than a red line. The international community has formed a consensus that the murder of innocents is unacceptable conduct marking regimes that engage in it as pariahs. Over the last two decades, for example, the Responsibility to Protect doctrine has slowly taken shape. But the conduct of international affairs remains messy, with states facing multiple, often conflicting interests and values. Strong states, alas, are afforded more leeway than weak ones.
Much more at the link.