New Orleans Times-Picayune To Publish Only Three Days A Week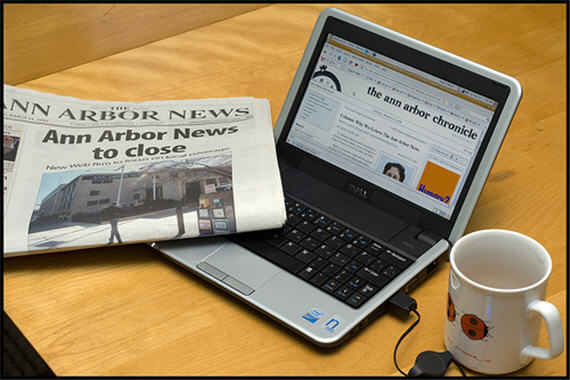 In yet another sign of the ongoing contraction of the newspaper industry, The New Orleans Times-Picayune will only be producing a print newspaper three days a week beginning later this year:
NEW ORLEANS (AP) — New Orleans' daily newspaper, The Times-Picayune, will switch to publishing three days a week starting in the fall and plans to increase its focus on online news.

The 175-year-old paper announced Thursday the formation of a new company — NOLA Media Group — which includes The Times-Picayune and its NOLA.com website affiliate.

The announcement said there will be unspecified staff reductions.

Times-Picayune publisher Ricky Mathews, who will be president of the new venture, said the changes were necessitated by upheaval in the newspaper industry.

Mathews said the newspaper will be home-delivered and sold in stores on Wednesdays, Fridays and Sundays.
Short of actually closing down the print edition and going totally online, as the Seattle Post-Intelligencer did in 2009, this is the most radical step any newspaper can take. In this case, though, it's perhaps even more radical since, unlike Seattle where the Seattle Times still publishes a print edition, the Times-Picayune is the only major newspaper serving not only New Orleans, but a major portion of Southern Louisiana.
This won't be the last city to see this happen.