New Plant Raises New North Korean Nuclear Concerns
North Korea has unveiled to the world a new nuclear processing facility that puts back on the table the question of just what we should, or can, do about the fact that a rogue state possesses nuclear weapons and wants to build more.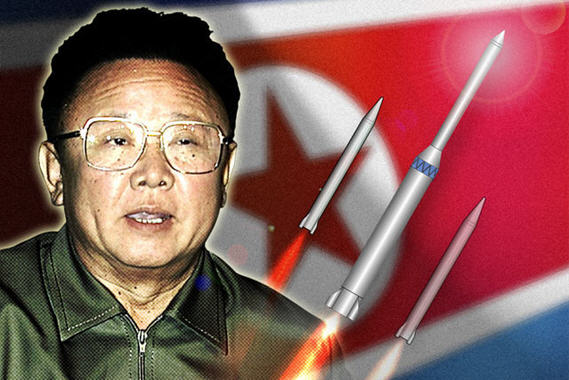 Today's New York Times brings news of a new North Korean nuclear facility that could put the issue of North Korea's nuclear weapons program back on the front burner of world politics:
North Korea showed a visiting American nuclear scientist earlier this month a vast new facility it secretly and rapidly built to enrich uranium, confronting the Obama administration with the prospect that the country is preparing to expand its nuclear arsenal or build a far more powerful type of atomic bomb.

Whether the calculated revelation is a negotiating ploy by North Korea or a signal that it plans to accelerate its weapons program even as it goes through a perilous leadership change, it creates a new challenge for President Obama at a moment when his program for gradual, global nuclear disarmament appears imperiled at home and abroad. The administration hurriedly began to brief allies and lawmakers on Friday and Saturday — and braced for an international debate over the repercussions.

The scientist, Siegfried S. Hecker, a Stanford professor who previously directed the Los Alamos National Laboratory, said in an interview that he had been "stunned" by the sophistication of the new plant, where he saw "hundreds and hundreds" of centrifuges that had just been installed in a recently gutted building that had housed an aging fuel fabrication center, and that were operated from what he called "an ultra-modern control room." The North Koreans claimed 2,000 centrifuges were already installed and running, he said.

American officials know that the plant did not exist in April 2009, when the last Americans and international inspectors were thrown out of the country. The speed with which it was built strongly suggests that the impoverished, isolated country, which tested its first nuclear device in 2006, had foreign help and evaded strict new United Nations Security Council sanctions imposed to punish its rejection of international controls.
Previously, we know that North Korea has received from Pakistan's renegade nuclear scientist A.Q. Khan, and from the Iranians. The speech with which the facility was constructed would seem to suggest that they are indeed getting help again, especially considering North Korea's impoverished economy.
The United States is denying that this was done without the knowledge of our intelligence services, but the tone of the report and the reaction seems to suggest that, at the very least, we had no idea of the scope of this new facility:
The White House is clearly eager to use the new information to show that North Korea, in violation of United Nations mandates, continues to make significant progress toward advancing its nuclear program, even though it remains under international sanctions for its past violations.

American officials were sent to China, Japan, Russia and South Korea, the other members in the moribund "six-party talks." The Obama administration also hopes to persuade China, by far North Korea's most important source of political and economic support, to put more pressure on the government of Kim Jong-il, which has shown signs of becoming more militaristic as it undergoes a leadership transition.

China has been hesitant to cut off trade or fuel to the North, and it appears determined to support its longtime, if difficult, ally during its succession process. But in the past China has taken modest steps to support a tougher line when North Korea has tested nuclear weapons or missiles, defying international commitments.
The question is what North Korea's motives are here in revealing that they have vastly expanded their ability to enrich uranium. While that might be seem like a simple question, reading the tea leaves out of Pyongyang is a task as difficult as it was to figure out what was going on inside the Kremlin during the Cold War. It's fairly well accepted now, for example, that the nuclear crisis of the early 90s that was "solved" when former President Carter met with Kim Il Sung was prompted as much by the knowledge that the elder Kim was dying and North Korea's ongoing famine as it was by a desire by the North to actually obtain nuclear weapons. There are similar suspicions this time around that Pyongyang's motives are, as always, multi-faceted:
The most obvious is to create a new bargaining chip to try to force Mr. Obama to pay off the country. "It's typical of North Korea, to see if we will reward them" for suspending operations or dismantling the facility, said one senior administration official.

But there are other possible explanations. Just as the North used the sinking of a South Korean warship this year to build the credentials of its leader-in-waiting, Kim Jong-un, the son of the current leader and grandson of the country's founder, this effort could be designed to show that the North must be accepted as a nuclear state along with the major nuclear powers and Pakistan, India and Israel.

Administration officials said they had no intention of reopening negotiations with the North unless it "demonstrated a seriousness of purpose and constructive action" to live up to its past promises to dismantle its nuclear facilities.

Another possibility, which administration officials declined to discuss, is that the North ultimately intends to build a new generation of hydrogen bombs or thermonuclear weapons, far more powerful than anything in its current arsenal.
Whatever the motivation, though, I think this new story suggests that a nuclear North Korea is here to stay, at least for as long as there is a North Korea.