New Poll Out Of Arizona Gives Republicans Some Hope
A new poll out of Arizona gives Republicans some hope that they'll be able to dodge the possibility of Joe Arpaio or Kelli Ward winning a primary to fill an already vulnerable seat.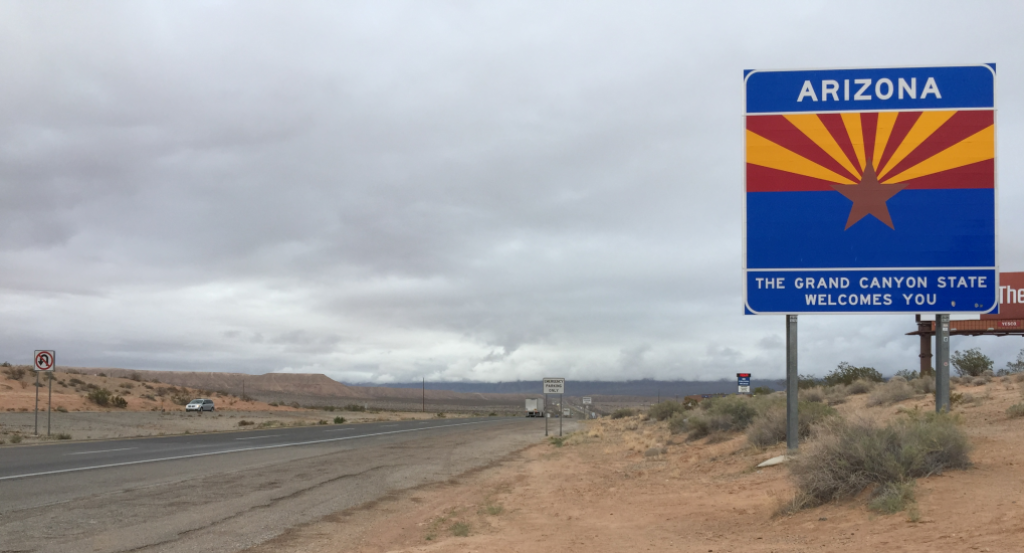 A new poll of the Republican primary in Arizona to fill the vacancy left by the impending retirement of Senator Jeff Flake is giving Republicans some hope that it may be able to dodge a bullet:
Rep. Martha McSally (R-Ariz.) surged into first place with a commanding 14-point lead in Arizona's closely watched GOP Senate primary, according to a new poll.

A poll conducted by Phoenix-based OH Predictive Insights (OHPI) has McSally ahead with a little over 39 percent of the vote, followed by former state Sen. Kelli Ward at 24.5 percent and former Maricopa County Sheriff Joe Arpaio trailing far behind at nearly 14 percent. About 22 percent of voters remain undecided.

This is a big shift since OHPI's last poll from April, which had Ward in first place and leading McSally by 9 points in the race to replace retiring GOP Sen. Jeff Flake. Arizona will hold its primary on Aug. 28.

Mike Noble, OHPI's chief pollster, said McSally's rise can be attributed to her improved name recognition and willingness to cast herself as an ally of President Trump.

"McSally is starting to tell her story, she's flush with cash, and she benefited from her pivot to embrace Trump. That all puts her in the driver's seat – or should I say the cockpit?" Noble said.

"With only 22.4 percent of voters undecided in the GOP primary and early voting approximately 40 days away, expect the attacks to start flying as the candidates ratchet up the pressure."

Tuesday's poll found McSally, who's represented her Tucson-area swing seat since 2015, is leading her GOP challengers in both Maricopa and Pima counties as well in more rural parts of the state.

McSally is also ahead of her opponents among the different ideological bases of likely GOP primary voters. The congresswoman leads Ward by more than 10 points among voters that consider themselves Trump Republicans. McSally also dominates among support from moderate voters, 43 percent to 16 percent over Ward.
The Arizona race is notable, of course, because it is one of the Republican seats deemed to be vulnerable to a potential Democratic pick-up in November. The likelihood of such a pickup would certainly be more likely if one of McSally's opponents, former Sheriff Joe Arpaio or Arizona State Senator Kelli Ward, ended up winning the primary to face off against likely Democratic nominee Kyrsten Sinema, Congresswoman who has represented the state's 9th Congressional District since 2012. To be sure, the seat would still be vulnerable even if Congresswoman McSally ends up winning the nomination, especially given the fact that head-to-head polling of a Sinema v. McSally race has shown Sinema leading quite comfortably. although it's worth noting that the last General Election poll was taken back in April.
In any case, the fear among Republicans continues to be that either Arpaio or Ward will win the nomination and thereby not only make the seat more vulnerable than it already is, but also potentially put national Republicans on the spot for past comments that they have made. This is especially true for Arpaio, who has a long and controversial history as Sheriff of Maricopa County and who was once allied with Donald Trump among those questioning former President Obama's citizenship. In fact, Arpaio recently returned to that issue and suggested that he could seek to investigate that matter further if he became a Senator. For a time, this fear was enhanced by the concern that the state's senior Senator, John McCain, could have been forced to vacate his seat before June 1st, thus resulting in a Special Election in November that either Ward or Arpaio would jump into, thus avoiding the current situation where the two candidates seem to be dividing the hardcore Trumpidian base of the GOP and giving McSally the lead. That didn't happen, of course, and due to a legislative change, a vacancy in McCain's seat now would allow the Governor to appoint an interim Senator who would serve until the end of McCain's current term in 2022. That means that McSally will continue to face off against two candidates that are basically dividing the same group of voters between them. If that continues, then she could very well pull of a primary win at the end of August and give the Republican Party at least some hope of holding on to the seat.