New Poll Shows Strong Support For Abortion Rights In Wake Of New Laws
New polling shows support for abortion rights rising amid a plethora of new laws aimed at striking down Roe v. Wade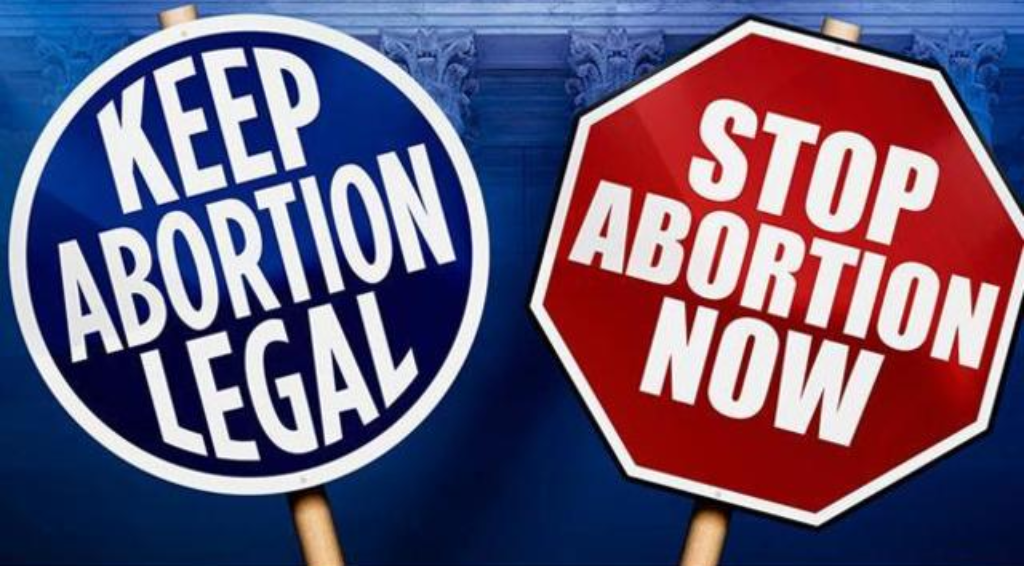 The passage of highly restrictive new laws in states such as Alabama, Louisiana, Mississippi, Missouri, Ohio, and Georgia that are clearly intended to be a challenge to the Supreme Court's precedents in Roe v. Wade and Planned Parenthood v Casey. and reaffirmed in Whole Women's Health v. Hellerstadt et al has led to renewed attention on the issue of abortion rights. Many conservatives have seen the new laws as a positive development, although the law in Alabama particularly has come under criticism as being too restrictive. Based on a new poll, these new laws may also be having the impact of solidifying support for abortion rights:
Support for abortion rights among Americans has risen over the past year as several state governments are moving toward restricting access. According to a new Reuters/Ipsos poll, 58 percent of Americans say abortion should be legal in most or all cases, an increase of eight percentage points from a similar poll in July 2018. The poll suggests Democrats are the most passionate about the issue, with 81 percent saying it should be legal in most or all cases. That compares to 55 percent of Republicans who say abortion should be illegal in most or all cases.

The poll comes as eight Republican-controlled states have passed restrictive new laws on abortion this year, a move that many see as an effort to get the Supreme Court to weigh in on the issue. The Reuters/Ipsos survey confirms though what several others have said, which is that Americans as a whole are opposed to very restrictive laws on abortion such as the one recently approved in Alabama that bans abortion in pretty much all cases. Eighty percent, for example, said they support abortion rights for cases of rape or incest.

Even though the recent wave of anti-abortion measures has helped rally conservatives, the poll also makes clear the strategy may not be very effective to win over voters. Only 9 percent of Republicans said their first preference would be to vote for a candidate who made banning abortion his or her main focus. Democrats also don't seem to see it as the most pressing issue since only 11 percent said they prefer to vote for a candidate whose main focus would be to protect abortion rights.


This most recent poll is in line with other recent surveys that found Americans don't support restrictive laws on abortion and the vast majority want Roe v. Wade to be left in place. A recent Morning Consult/Politico poll found that 56 percent of registered voters are opposed to other states passing similar laws to the one approved in Alabama.
This poll result is consistent with another recent poll that showed that most Americans, including a plurality of Republicans, oppose overturning Roe and its progeny. It is also consistent with other polling that took place before the latest spate of new state-based abortion laws. All of these polls show that most Americans would prefer the Roe precedent stay in place. A poll from the Kaiser Family Foundation, for example, found that 67% of Americans opposed overturning Roe while only 29% supported overturning it. Similarly, a Quinnipiac University poll found that 63% of those surveyed opposed overturning the decision while only 31% supporting overturning it. Finally, and most recently prior to this poll, a Gallup poll found that 64% of those surveyed said that they opposed overturning the decision, while just 28% said they supported overturning it. Finally, a poll from NBC News and The Wall Street Journal found that 71% of those surveyed favored keeping the precedent in place while only 23% favor overturning it. Finally, a poll released one week ago by Quinnipiac University which finds that 65% of Americans support keeping Roe as it is, while just 27% support overturning it. Not surprisingly, these polls also show that, at least in the early stages of pregnancy Americans support the right of women to choose to have an abortion.
Polls like these are important because of the implications they have for the 2020 elections. While Republican opposition to abortion exists largely to please the religious groups that are part of the GOP coalition, most specifically the Evangelical Christians, the poll numbers showing that even a large segment of the group of people that consider themselves Republican don't want to see Roe overturned and support the right to choose at least to some extent are significant because they show that the GOP base isn't as united on this issue at it appears.. Furthermore, opposition to overturning Roe and support for abortion rights generally is very high among women, among younger voters, and among those not aligned with any political party but who sometimes lean Republican is fairly high. These are groups among whom the GOP is already in trouble electorally. Seeing the party tied to these new highly restrictive laws and a strategy that seems aimed not at adopting a law that will actually go into effect but in plotting a strategy to overturn Roe could cause them to abandon the GOP at an even faster rate than they already are. This is why you've seen many top Republicans distancing themselves from this new slate of anti-abortion laws; because they are afraid of the political implications of being tied to an effort to restrict abortion rights.