New York City Cracks Down On Uber And Lyft
In an obvious effort to pander to the city's taxi industry, New York City is placing new limits on ride-sharing services such as Uber and Lyft.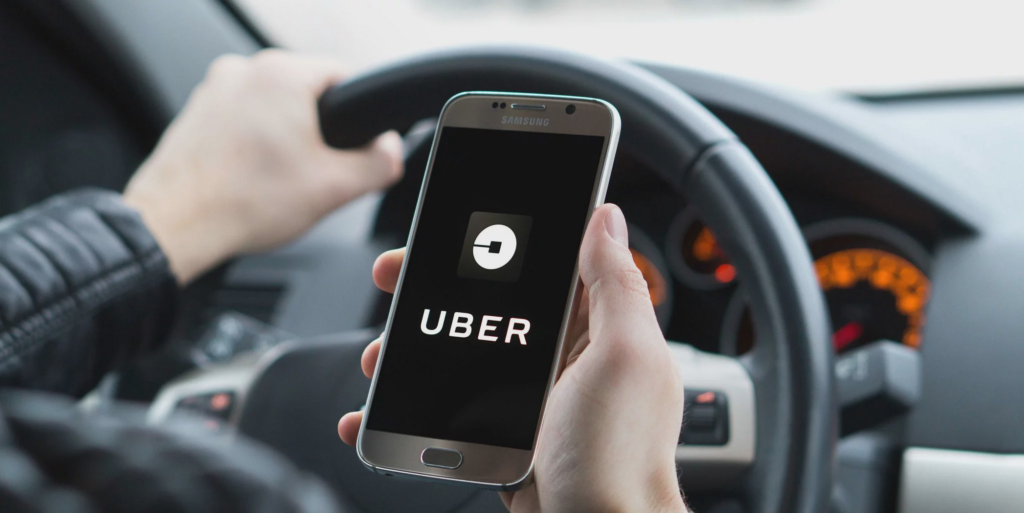 New York City is cracking down on Uber and Lyft, and many people, including members of minority groups that have benefited from the services as both drivers and passengers, are speaking out:
New York became the first major American city on Wednesday to halt new vehicle licenses for ride-hail services, dealing a significant setback to Uber in its largest market in the United States.

The legislation passed overwhelmingly by the City Council will cap the number of for-hire vehicles for a year while the city studies the booming industry. The bills also allow New York to set a minimum pay rate for drivers.

Uber has become one of Silicon Valley's biggest success stories and changed the way people across the globe get around. But it has faced increased scrutiny from government regulators and struggled to overcome its image as a company determined to grow at all costs with little regard for its impact on cities.

New York's move to restrict the number of ride-hail vehicles and to establish pay rules for drivers — another step no other major city has taken — could provide a model for other governments that want to rein in the industry. New York's aggressive stance also raises questions over how fast Uber can continue to grow as the company, which has been valued at $62 billion, plans to move toward an initial public offering next year.

The proposal to cap ride-hail companies led to a clash among interest groups with taxi industry officials saying the companies were dooming their business and Uber mounting a major advertising campaign to make the case that yellow cabs have a history of discriminating against people of color.

Mayor Bill de Blasio and Corey Johnson, the City Council speaker, said the bills will curtail the worsening traffic on the streets and improve low driver wages.

"We are pausing the issuance of new licenses in an industry that has been allowed to proliferate without any appropriate check or regulation," Mr. Johnson said before the vote, adding that the rules would not diminish existing service for New Yorkers who rely on ride-hail apps.

Mr. de Blasio praised the bills and said he planned to sign them into law. The cap on new for-hire vehicles would take effect immediately.

"More than 100,000 workers and their families will see an immediate benefit from this legislation," Mr. de Blasio said, referring to the city's army of for-hire drivers. "And this action will stop the influx of cars contributing to the congestion grinding our streets to a halt."

But Uber has warned its riders that the cap could produce higher prices and longer wait times for passengers if the company cannot keep up with the growing demand. Ride-hail apps have become a crucial backup option for New Yorkers swept up in the constant delays on the city's sputtering subway, as happened on Wednesday when signal problems again snarled train lines across a large swath of the city. Ride-hail services have also grown in neighborhoods outside Manhattan where the subway does not reach.
Interestingly, Uber and Lyft found seemingly unlikely allies among civil rights activists, who argue that the companies provide a service to minority communities that both mass transit and the city's taxi industry does not:
As president of the New York Urban League, Arva Rice often relies on ride-hailing apps such as Uber and Lyft to reach her home in Harlem after late-night events.

"I have been passed up by yellow taxis on numerous occasions," explained Ms. Rice, who is black. "When you live in Harlem or Bed-Stuy, getting home is harder than it should be."

Black and Latino New Yorkers — and those who live in the boroughs outside Manhattan — have long said they are not served well by yellow taxis. Now, a proposal by the City Council to place a one-year freeze on for-hire vehicle licenses is being opposed as a civil rights issue by organizations such as the National Urban League, the National Action Network and the N.A.A.C.P.

"I'm trying to get to work, I'm trying to get to school — I want somebody that's going to pick me up," the Rev. Al Sharpton told an audience on Saturday at the Harlem headquarters of his organization, the National Action Network.

"Some yellow cabs won't even go uptown or to parts of Brooklyn," Mr. Sharpton later said in an interview. "If you are downtown they won't stop."

(…)

The Rev. Dr. Johnnie M. Green Jr., the pastor of Mount Neboh Baptist Church in Harlem and president of a statewide clergy organization, said he recently had trouble getting a yellow taxi at La Guardia Airport to take him where he wanted after he had returned from Georgia.

"It's a racial issue," Mr. Green said. "The people that champion the crusade against Uber do not have a problem hailing yellow cabs."
This latest move by New York City is just the latest example of the issues that Uber and Lyft specifically, and other ride-sharing companies, have been forced to deal with in major cities in the United States and around the world. Without fail, the efforts to restrict the ability of ride-sharing drivers to operate in large cities have been led, or come at the urging, of the owners and lobbyists for the taxi industry in those particular cities. This is an industry has been particularly active in New York City due in no small party that the medallions that permit taxi drivers and the owners of taxi companies pay for in order to be able to pick up fares in the city are quite expensive, reaching prices as high as $1,000,000 per license in recent years. Understandably, the taxi industry sees the ride-sharing companies as competitors and it isn't surprising that they have resisted efforts by those companies to move into urban areas.
Ultimately, New York City reached a compromise on the ride-sharing issues that addressed at least some of the taxi industry's concerns. For example, in order to be able to pick up fares in at least certain areas of the city, ride-sharing drivers must register with the city's Taxi and Limousine Commission and be approved for a license to pick up app-requested fares in the city. Drivers without such licenses, or from neighboring jurisdictions such as New Jersey, are still allowed to drop passengers off, but they are not permitted to pick up passengers even if those passengers are headed back out of the city. As a result, a trip into downtown Manhattan for a New Jersey-based Uber driver ends up being a massive waste of time even if the initial trip into the city did pay well.
Despite these limitations, both Uber and Lyft have proven to be very successful and popular in major cities like New York. One of the many reasons for that is the one addressed by the civil rights leaders noted above, the fact that ride-sharing drivers have proven to be far more willing to travel into minority-dominated areas of the city, have generally not practiced the kind of subtle racism that taxi drivers are often accused of when they ignore hails from members of minority groups, and that they have proven to be far more willing to travel outside Manhattan into the outer boroughs of the city such as Queens, Brooklyn, the Bronx, and Staten Island, as well as to areas of Long Island that most New York City cabs would not travel to. Additionally, these ride-sharing gigs have proven to be a means for members of minority groups to work for themselves, either as a primary job or as a secondary one that brings in extra cash.
As for the city's objection that the ride-sharing drivers are adding extra traffic to an already crowded downtown, Jazz Shaw addresses that quite well:
The city leadership is also claiming that the roads are too congested with all of these ride-hailing cars running around. But that claim is the most easily batted away. If you add another thousand yellow cabs to the current count you would indeed have another thousand cars clogging the streets. But the Uber and Lyft drivers are local residents using their own cars. Those cars, in nearly all cases, were already on the streets. Yes, the traffic in the Big Apple is a nightmare. Believe me… I've lived with it. But it was that way long before Uber came to town and a few thousand new drivers isn't a drop in the bucket to a city of more than eight million people and who knows how many tourists every day.

This is yet another gift being given to the taxi companies, their unions and their powerful lobbyists. These groups are being crushed by the superior service that drivers using ride-sharing apps offer and they don't like that a bit. Since they donate plenty of money to New York City politicians, they have some favors coming and this seems to be one of them.
Jazz is largely correct here. Notwithstanding the justifications being offered by Mayor DeBalsio, what's going on here is obviously an effort on the part of the well-connected taxi industry to limit what is clearly a threat to them. They could, of course, respond to this by adapting on their own — some have suggested, for example, that taxi companies could develop mobile-based apps of their own that would allow riders to hail cabs and find their location in real-time. Instead, they find it easier to use their power and influence with the city government to restrict the competition. This isn't a new story, of course. American history is replete with examples of businesses at the national, state, and local level that use their political financial influence to restrict competition and provide benefits and protections for themselves. In the end, it is the taxpayer and the consumer that ends up paying the price for that, and that's exactly what will happen in New York and other cities that try to contain the rise of new forms of business and the so-called "gig economy."