New York Man Released After 23 Years In Jail For Crime He Didn't Commit
David Ranta spent 23 years in jail because of lying witnesses and corrupt police.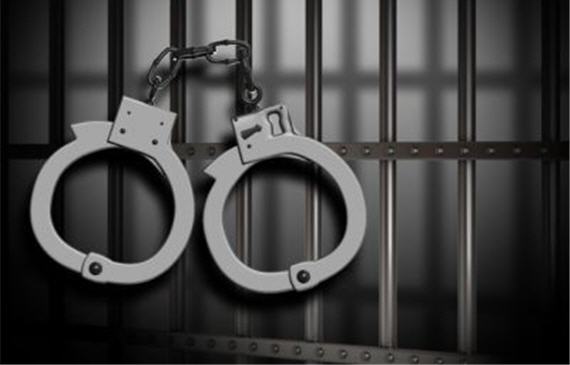 David Ranta was released from jail yesterday in New York City twenty-three years after being convicted of a murder he never committed:
David Ranta walked out of State Supreme Court in Brooklyn on Thursday a free man, after spending more than two decades in a maximum-security prison for a crime he almost certainly did not commit.

Mr. Ranta, who was convicted in 1991 of one of New York City's most notorious murders, only to spend years fighting to prove his innocence, was escorted by guards into a courtroom. His hands were bound in handcuffs, linked by a chain to a brown leather belt around his waist.

Justice Miriam Cyrulnik listened to brief statements from the defense lawyer, Pierre Sussman, and from the office of Charles J. Hynes, the Brooklyn district attorney. Then she fixed her eyes on Mr. Ranta, a man of modest stature, his hair thin and graying, his mouth playing with an uncertain smile.

"To say that I'm sorry for what you have endured will be an understatement and grossly inadequate, but I say it to you anyway," she said to him softly, her eyes red-rimmed. "Sir, you are a free man."

With that, more than a dozen relatives and friends in the benches behind him broke into applause and sobs. Mr. Ranta turned to them, as guards unshackled him.
The details behind Mr.Ranta's conviction raise serious questions about the criminal justice system:
In the wintry darkness 23 years ago on a back street in Williamsburg, Brooklyn, a jewelry thief fleeing a botched robbery panicked and shot a Hasidic rabbi in the head.

Four days later, the rabbi, Chaskel Werzberger, an Auschwitz survivor, died of his wounds. Even in the New York City of 1990, as homicides crested at 2,245, the murder stirred grief and outrage. The "Slain Rabbi" was front-page tabloid news. Mayor David N. Dinkins traveled to Williamsburg's Satmar enclave to sit in mourning and to offer a $10,000 reward.

The new Brooklyn district attorney, Charles J. Hynes, stood shoulder to shoulder with fur-hat-wearing Satmars, watching as they rocked back and forth and wailed as the pinewood coffin was carried out. He vowed to bring the killer to justice.

Forty detectives worked the case, soon led by the swaggering, cigar-chewing Detective Louis Scarcella. Working closely with an influential Satmar rabbi, Detective Scarcella arrested a drug-addicted, unemployed printer named David Ranta. Hasidic Jews surrounded the car that carried the accused man to jail, slapping the roof and chanting, "Death penalty!"

Mr. Ranta was convicted in May 1991 and sentenced to 37.5 years in maximum-security prison, where he remains to this day.

He is almost certainly not guilty.

(…)

In the decades since a jury convicted him of murder, nearly every piece of evidence in this case has fallen away. A key witness told The New York Times that a detective instructed him to select Mr. Ranta in the lineup. A convicted rapist told the district attorney that he falsely implicated Mr. Ranta in hopes of cutting a deal for himself. A woman has signed an affidavit saying she too lied about Mr. Ranta's involvement.

Detective Scarcella and his partner, Stephen Chmil, according to investigators and legal documents, broke rule after rule. They kept few written records, coached a witness and took Mr. Ranta's confession under what a judge described as highly dubious circumstances. They allowed two dangerous criminals, an investigator said, to leave jail, smoke crack cocaine and visit with prostitutes in exchange for incriminating Mr. Ranta.

At trial, prosecutors acknowledged the detectives had misbehaved but depicted them as likable scamps. Reached in retirement on Tuesday, Mr. Scarcella defended his work. "I never framed anyone in my life," he said.

No physical evidence ever connected Mr. Ranta to the murder.
Reading further about the case, it seems utterly clear that Ranta was framed for this murder from the very beginning.  It's not mentioned in the report excerpted above, but the lineup witness that was told to lie by police was a thirteen year old boy at the time, obviously someone heavily subject to coercion by the police. Moreover, it appears that all of the evidence against Ranta that was presented at trial was some form of eyewitness testimony. As I've noted before, eyewitness testimony is far less reliable than lay people seem to think that it is, and it becomes even less reliable when it's combined with people who are actually lying, either on the suggestion of the police or otherwise, it becomes even less reliable. The final element of Ranta's conviction was his supposed confession to the lead detective in the case, but as we all know such confessions are not nearly as reliable as believed, and become even more so when combined with witnesses who lie and police who, under pressure to solve a high profile case, deliberately falsify evidence. Most importantly, Ranta's confession was not documented in any way. There was no audio or video recording, as has become customary in recent decades and was being used in New York City at the time Ranta was arrested, and Ranta was not asked to sign a written transcript of any confession. The only evidence of Ranta's confession was the testimony of the Detective who claims he made it. Ranta has consistently denied for twenty three years that he made no such confession. Finally, it's worth noting just how many other inconsistencies there were during the course of Ranta's trial:
Powell and Otterman report that "four of the five witnesses in the first lineup did not identify Mr. Ranta." Furthermore, the eyewitness who should have gotten the clearest look at Werzberger's killer, the diamond courier he tried to rob, testified at the trial that Ranta was "100 percent not" the right man. The jury evidently gave more weight to other witnesses, including one who was 13 at the time and now says a detective told him to pick Ranta out of a lineup.
It's worth noting that at the time Ranta was convicted New York State still had the death penalty. It was not repealed, via judicial decision, until 2004.  Evidently, he was not charged with First Degree Murder, but it's certainly possible that he could have been. While New York never actually executed anyone during the years after the death penalty was reintroduced in the state during the Pataki Administration, it's entirely possible that Ranta could have spent the last 23 years on Death Row. It's cases like this, then, that I oppose the death penalty. There's simply too much room for error and corruption to ever be sure of the result.