New York State and City Join Forces Against Trump
Separate investigations are merging, with a criminal component being added.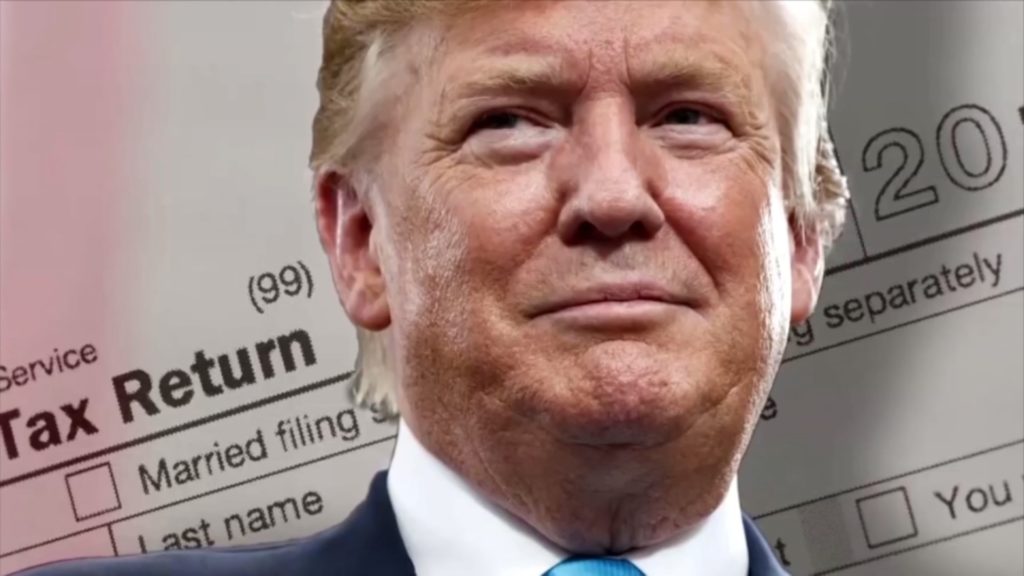 News broke last night that New York City is joining forces with New York state authorities in their criminal investigation of the Trump organization.
WaPo ("Investigation of Trump Organization now exploring possible criminal conduct, N.Y. attorney general's office says"):
New York Attorney General Letitia James's investigation into the Trump Organization is now considered a criminal matter, James's office said Tuesday night, noting that officials with the former president's company were recently apprised of the development.

"We have informed the Trump Organization that our investigation into the company is no longer purely civil in nature," said Fabien Levy, a spokesperson for the attorney general's office. "We are now actively investigating the Trump Organization in a criminal capacity, along with the Manhattan DA. We have no additional comment at this time."

The attorney general's notification to the Trump Organization suggested a cooperative relationship has developed between investigators working for James and Manhattan District Attorney Cyrus R. Vance Jr., whose office has been heading a criminal probe into the company and its officers since 2018. Both officials are Democrats. A person familiar with the matter, who like others spoke on the condition of anonymity to discuss an ongoing investigation, said the district attorney was not specifically mentioned in James's letter to Trump's company.
This is another instance where having prosecutors be elected, partisan officials is problematic. I have little doubt that the Trump organization engaged in nefarious, quite probably even criminal, conduct. But having politically-motivated officials with the full resources of the state behind the investigation is bad optics. (The same, of course, was true of politically-appointed Attorney General ultimately in charge of the DOJ probe into Trump led by the independent counsel Robert Mueller.)
The attorney general's decision appears to have increased the legal risk that former president Donald Trump faces in New York, where the parallel investigations run by James and Vance had already delved more deeply into Trump's byzantine finances than any law enforcement authorities ever had.

Previously, the danger posed by James's investigation seemed to be merely financial — the kind of lawsuit Trump had faced from New York attorneys general before over his Trump University and his charity. Those cost him money but didn't threaten his liberty.

Now, however, James could also seek criminal penalties. And she appears to be cooperating with Vance's office, a move that could allow the two wide-ranging investigations to share data.

Alan Garten, an attorney for the Trump Organization, declined to comment. Trump and his representatives have repeatedly denied wrongdoing, saying the investigations are baseless and politically motivated.
Again, I have little doubt that there is a sound legal basis for both the original investigation and the move into a criminal investigation. But, rather obviously, they're at least partly motivated by politics.
CNN's report ("New York attorney general adds 'criminal capacity' to probe of Trump Organization") adds:
In an increasingly serious sign for former President Donald Trump, the attorney general's office is working with the Manhattan district attorney's office, whose wide-sweeping probe into the Trump Organization has looked into whether the company misled lenders and insurance companies about the value of properties and whether it paid the appropriate taxes. James' notification to the organization brings a new level of potential legal risk to the former President, with the attorney general now able to seek criminal penalties as part of the probe.

[…]

Manhattan District Attorney Cy Vance's office is examining millions of pages of documents that include Trump's tax returns.

A person familiar with the investigation said a couple of investigators with the New York attorney general's office, who are steeped in knowledge about the Trump Organization, have joined the district attorney's team. A different person familiar
Finally, NYT ("New York's Attorney General Joins Criminal Inquiry Into Trump Organization") adds:
For months, the district attorney's office has focused on Mr. Trump's long-serving chief financial officer, Allen Weisselberg, mounting an aggressive effort to gain his cooperation against Mr. Trump and the Trump Organization, according to people with knowledge of the matter. As part of that effort, the district attorney has subpoenaed records from Mr. Weisselberg's bank and the private school in Manhattan that his grandchildren have attended.
None of the reports give an indication of the expected timelines or the way forward. That is, would Trump and company have to fight civil and criminal proceedings separately? Or would the cases be combined into a single, presumably state-level, case?
Given Trump's stature and army of lawyers, I'd expect it to be a long time, indeed, before a civil suit actually got underway. Presumably, though, it would be harder to delay a criminal proceeding.