New York Times Cutting Staff Again
The nation's newspaper of record is slashing its reporting team.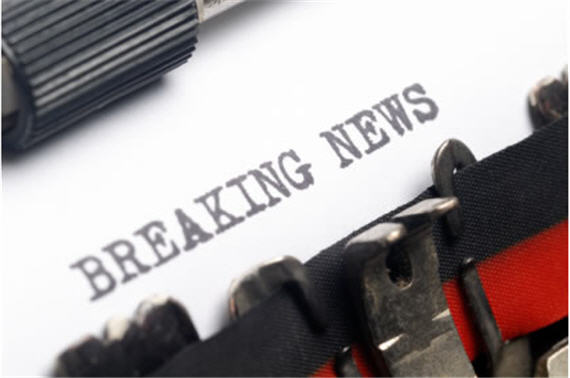 The nation's newspaper of record is slashing its reporting team.
NYT ("New York Times Plans Cutbacks in Newsroom Staff"):
The New York Times plans to eliminate about 100 newsroom jobs, as well as a smaller number of positions from its editorial and business operations, offering buyouts and resorting to layoffs if enough people do not leave voluntarily, the newspaper announced on Wednesday.

Arthur Sulzberger Jr., the newspaper's publisher, and Mark Thompson, its chief executive, said that in addition to the job cuts, NYT Opinion, a new mobile app dedicated to opinion content, was shutting down because it was not attracting enough subscribers.
They're not alone:
Newspapers across the country have slashed positions this year. The Wall Street Journal cut dozens of jobs this summer, USA Today eliminated 70 positions in September, and Freedom Communications carried out layoffs in January at two smaller local newspapers, The Orange County Register and The Press-Enterprise of Riverside.

Mr. Sulzberger and Mr. Thompson said that even with the cutbacks — 100 positions comprise about 7.5 percent of the newsroom staff — The Times would continue to expand and invest heavily in initiatives that supported its growth strategy, like digital technology, audience development and mobile offerings.
Virtually every news operation in the country has been scrambling for more than a decade to figure out how to replace an old business model built around selling mass numbers of newspapers at a loss to a semi-captive audience and making a profit by selling advertising space. Now, the vast majority of readers get their news from the Internet, expect it to be free of charge, and have figured out how to bypass most of the advertising. Additionally, Craigslist and other forums have broken the newspapers' monopoly on classified advertising.
There are fewer reporters, especially foreign correspondents, than ever. Meanwhile, the big boys have been in constant experimentation mode trying to figure out how to gin up pageviews, capture the mobile market, and otherwise stand out in a commoditized field.
The Times has made cuts to its newsroom staff several times over the last six years. The paper eliminated 100 newsroom jobs in 2008, another 100 in 2009, and 30 more senior newsroom jobs at the beginning of last year.

Despite those cuts, the newsroom staff has grown to about 1,330, approaching its largest size ever, according to the company, up from about 1,250 at the end of last year. Some of that growth is a result of adding jobs for digital efforts, like web producers and video journalists.
I wish them luck but have little confidence that any of this will succeed. If anything, it'll make the NYT less relevant. We don't need another Buzzfeed, after all.