Newt Gingrich: Remember Pearl Harbor, Buy My Book!
Newt Gingrich has done a pretty good job over the years of promoting Newt Gingrich but I've got to say that this morning he kind of went over the top when he decided that the 69th Anniversary of the attack on Pearl Harbor was a good time to promote his alternate history novels: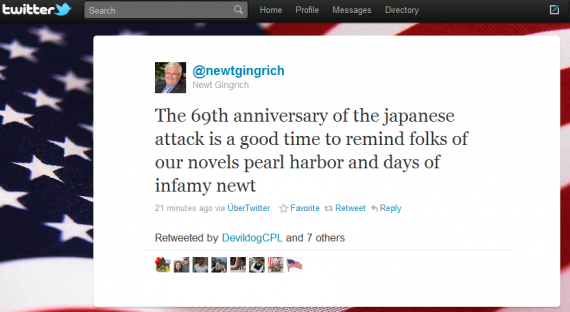 Seriously dude ?
Update: At some point today, Gingrich deleted the tweet in question.