Newt Gingrich's Campaign Apparently In Debt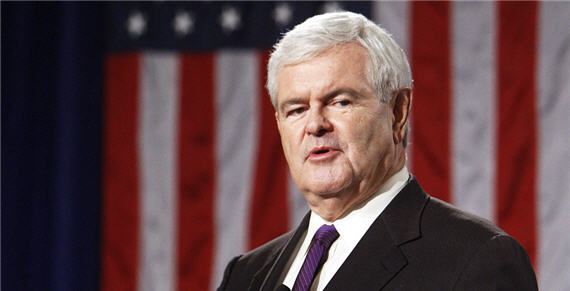 It sounds like Newt Gingrich's fundraising numbers will be pretty bleak:
Newt Gingrich, whose presidential bid has been beset by problems including the resignation of nearly his entire campaign staff, said on Monday that his upcoming fundraising report will be bleak.

"The fact is a month of media barrage is painful, and it slowed a lot of things down," he said, before marching in a Fourth of July parade in Clear Lake, Iowa. "Our numbers will not be as good as we would like, and candidly, the consultants left us in debt. But every single week since they left we've been cutting down the debt, and we raise more than we spend in a week."
Perhaps he could get a loan from Tiffany & Co.