Newt, the Trayvon Martin Shooting, and Race
Solutions come from understanding, not denial or political posturing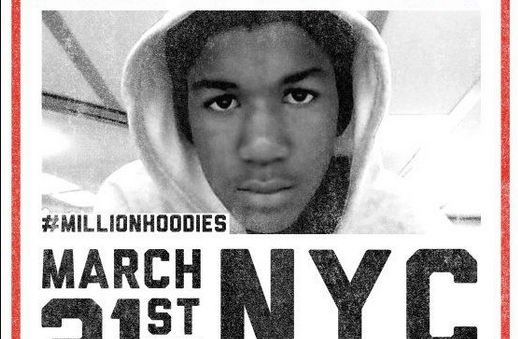 Earlier this week, President Obama said the following about Trayvon Martin:
"I can only imagine what these parents are going through," Mr. Obama said from the White House Rose Garden, "and when I think about this boy, I think about my own kids, and I think every parent in America should be able to understand why it is absolutely imperative that we investigate every aspect of this and that everybody pulls together, federal, state and local, to figure out how this tragedy happened."

Mr. Obama said he is glad the Justice Department is investigating the shooting and that Florida Gov. Rick Scott formed a task force in response to the incident as well. The president suggested he was sympathetic to suspicion that the shooting may have been racially motivated.

"You know, if I had a son, he'd look like Trayvon," Mr. Obama said.
To which Newt Gingrich told Sean Hannity:
"It's not a question of who that young man looked like. Any young American of any ethnic background should be safe, period. We should all be horrified no matter what the ethnic background," Gingrich said. "Is the President suggesting that if it had been a white who had been shot that would be ok because it didn't look like him?"
No, he is suggesting that had Trayvon Martin been a white teen in a hoodie with candy walking down the street his odds of being shot would have been greatly diminished.  It is, quite frankly, fairly despicable for Gingrich to suggest that the president, or anyone, is saying that if it had been "a white who had been shot that would be ok because it didn't look like him."  Indeed, Gingrich is playing into to some seriously reprehensible racial politics here.
The problem is this:  based on what we know about this case and about general public perceptions about race (especially young, black males) we know that the fact that Tayvon Martin looked the way he looked almost certainly played into why he was seen as a a threat and why he was shot and killed. There have been numerous studies on this subject.* For Gingrich to pretend otherwise is either a comment on his understanding of the world, or a calculation based on the audience to which he is appealing for support.  I think it is the latter, and again:  it is a reprehensible position to take, especially if, as is likely, he is taking it in a calculated attempt to achieve political gain.
While it is not fair to extrapolate Gingrich's remarks to the Republican Party writ large, as ultimately this is just one individual making a comment, I will say the following:  Newt is a) one of the finalists for the GOP nomination, and b) is a calculating individual who is trying to make appeals to voters within the GOP selectorate.  If the GOP in general wants to understand why it has a race problem, politically speaking, the inability to understand how large numbers of African-American citizens view situations like the Trayvon Martin shooting is a good place to look.  Further, if Gingrich is right, and he can score political points with this kind of assertion, then at least that segment of the population that responds to this appeal needs to rethink their position.
To be clear:  Gingrich is not just saying that we should be employing colorblindness here.  No, he is 1) accusing the president of valuing blacks over whites (which plays into some of the fears of older whites in particular, i.e., the the black president is out to get whites), and 2) he is actively denying the reality that reality that young African-Americans live.
In general I think that this shooting should give all of us serious pause for thought in terms of those (including many commenters here at OTB) who pretend that we do not continue to have real issues with race in the United States.
Along these lines I would point to three related piece: Lonnae O'Neal Parker:  Trayvon Martin's death: A community mourns, Donna Britt's How I wept after attempts to dissociate from Trayvon Martin's death, and from Thursday's Morning Edition:  A Mom's Advice To Her Young, Black Sons.
Solutions come from understanding, not denial or political posturing.
See also, WaPo:  Trayvon Martin 'Million Hoodie March': A short history of the hoodie.
——-
*See, for example, Harvard's Project Implicit.
Some other possible readings:
Dixon, T. L. Maddox, K. B. 2005. "Skin Tone, Crime News, and Social Reality Judgments: Priming the Stereotype of the Dark and Dangerous Black Criminal." Journal of Applied Psychology. Vol. 35, No. 8., 1555-1570. 
Hurwitz, Jon and Mark Peffley. 1997. "Public Perceptions of Race and Crime: The Role of Racial Stereotypes." American Journal of Political Science. Vol. 41, No. 2 (April), pp. 375-401