NFL To Force Steelers To Do Reality Show?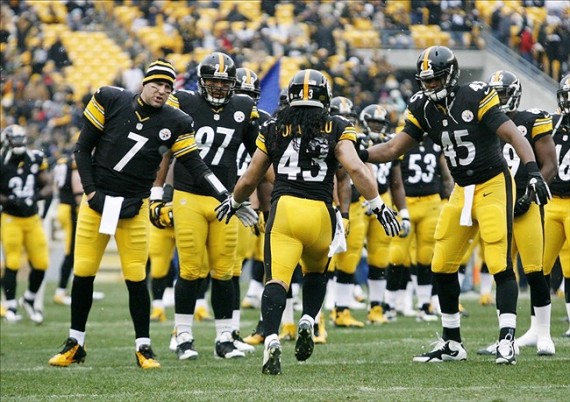 The Pittsburgh Steelers may end up on an HBO reality show, but nobody on the team seems all too thrilled about it:
PITTSBURGH, PA (KDKA) — Fans could get a bit more personal with their hometown Steelers as players could now be forced to be featured on HBO's show "Hard Knocks."

However, it seems as if no one in the organization is willing to participate in the show.

In the NFL Owners' meeting in Orlando, owners could say that the Steelers must be a part of the reality TV show, "Hard Knocks." The show is one that shows a team's day-to-day activities on and off the field. Because the team has absolutely no say in the matter, the Steelers may have to bow down and do the show.

There are also two key qualifications that the Steelers need to have in order to be featured on the show. One qualification is that the Steelers have to have missed the playoffs in the last two consecutive years and they also have to have had the same coach for the same amount of time, both of which the Steelers have.

Steelers Head Coach Mike Tomlin is not a fan of the show or any reality show for that manner and does not want to participate at all.

"It is a joke and just because it happens to be popular, doesn't mean I have to participate," said Tomlin.
Neither Tomlin nor the players could have a choice, though, since it appears that participation could be something required by their contracts with the team and the NFL. The combination of a reality show on HBO and an NFL team where neither the players nor the coach actually want to be part of the show could make things quite interesting.