No, College Professors are Not Afraid to Teach Millennials
One more on this topic.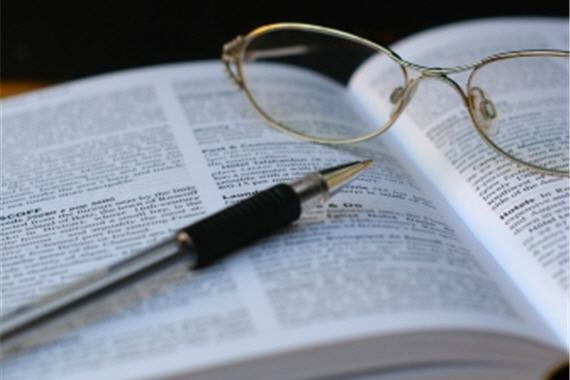 Contra Ed Morrissey at The Fiscal Times (Why College Professors Are Afraid to Teach Millennials) there is not a wave of fear gripping our institutions of higher education.  Mostly Morrissey's piece is a summary of the Edward Schlosser essay I commented upon a few days ago (a piece I found wanting in the evidence and argumentation department).
I have two thoughts on these kinds of pieces.  One is about evidence and the other about politics.
The Evidence Problem
On the evidence front let it be noted that pieces like this are founded largely on assertions, not actual evidence.  Morrissey claims, for example:
Academia has created its own Frankenstein with its speech codes, groupthink enforcement, and discouraging of dissent. This Frankenstein isn't hungry for love – it's hungry for power.  And academics themselves have belatedly discovered that they're on the menu.
Sounds pretty scary out there in academia, but the problem is:  the only evidence that Morrissey provides is the Schlosser essay which provides precious little evidence itself.  Really, most of these stories are predicated on referring to one case of a professor's opinion leading to an investigation (the Laura Kipnis* Title IX incident).  Three points need to be made about Kipnis in the context of Morrissey's claims:  1)  It was not a case linked to the classroom, 2) Kipnis was cleared with no real consequences (save an unnecessary and no doubt stressful investigation**), and 3) this is exactly an N of 1. N=1 does not a trend make (let alone does it further either Schlosser's nor Morrissey's theses).
I recognize that I occupy only my own little niche of academia, although I have been in it for quite a while now.  But not only do I have my own personal experience, but I am in constant contact with colleagues from across the country teaching at a range of institutions:  public and private, elite, and non-elite, and in a variety of geographical locations.  Further, I attend one to two professional conferences a year and encounter academics from a variety of backgrounds.  Of the things that I have heard discussed, both formally and informally, the fear of millennials is not one of them (nor any variation on this theme that would come close).  I know that I am engaging in the sharing of anecdotes, which does not prove anything.  But until systematic study is put forward of this all we have are anecdotes and at the moment the anecdotal evidence of a massive trend of SJW millennials taking out professors is a lot less convincing than the evidence showing that things are more or less as they have been.
I will say this:  in deciding whether anecdotal observations are worthy of more systematic study one has to assess whether a given anecdote is an outlier or, in fact, worthy of further investigation to determine if there really is something to study.  To this point, I am not convinced that we have any reason to assume a trend—but likewise I am open to possibility to there is more going on here than I am aware.  I will say this:  this is nothing to support the title claim in Morrissey's piece or to support Schlosser's assertion that liberal students are scaring even the liberal professors.
And with all due respect to Ed, who I have long thought of as reasonable, he doesn't even have personal anecdote on his side, as he is not, nor has ever been to my knowledge, a university professor.
The Politics of it all
This leads me to the politics of the situation.  I think that a lot of what is going on here is about ideology/partisan politics.  Many on the right think that higher education is dominated by leftists out to indoctrinate the youth of America.   Now, I know that the evidence is quite strong that university professors overwhelmingly vote Democratic (see here for example), although the claim that universities are indoctrination centers is, to my mind, a dubious one.  Again, as per the above, we are speaking here about personal experience, but even at my most conservative (and I was pretty conservative as an undergraduate and as a graduate student, and even early in my professorial career) I never experienced much in the way of indoctrination.  I can really only think of one incident in which a professor was overt on a controversial policy issue (it was abortion) and while I can remember professors criticizing Henry Kissinger, for example, no one tried to convert me to a particular point of view.  I can think of one professor in graduate school who had a very specific point of view, some of which was political, some linked to methodology and sub-discipline, who was more than a tad vindictive, but that was the exception not the rule.  (But I digress).
I think conservatives glom onto the Kipnis incident and the Schlosser article because it feeds their own view of the academy:  that it is dangerously liberal place and they love the idea that the chickens are coming home roost—never mind that there is no actual systematic evidence of such.  This is the basic thesis, as far as I tell, of Kirsten Powers' new book as it relates to campus speech.  So, if, in fact, college campuses are becoming zones of anti-free speech, how awesome would it be, from the point of view of some conservatives, if the whacky liberal professors are the victims and are now scared of their students?  How delicious would be it if, in fact, as Powers' Daily Beast column asserts is it the case that "Liberals Ruined College"?  I think this thought process has led to the embrace of Kipnis (see the National Review, for example) in a "politics makes strange bedfellows" kind of way as well as an uncritical embrace of a pseudonymous Vox essay (and outlet that conservatives like to ridicule usually—although not just conservatives).   I think that all of this is, after a fashion, an attempt to counter the argument that the GOP is anti-science.  After all, if liberals are ruining higher education by allegedly being hoisted on their own PC petards, then I suppose it could be construed as some sideways vindication of conservative critiques of academia and scientific output that they do not like.
Look:  can we find examples of over sensitivity on college campuses?  Sure we can (we are dealing here with 18-22 year-olds on balance, after all).  Can we find some truly radical professors who think it is their job to proselytize?  Of course.  But again:  do a handful of examples a trend make?  No.  Good argumentation and solid conclusions cannot be made from a handful of outliers.  (I learned that on a college campus—from professors who may have voted Democratic in fact.)
Regardless of anything else:  No, college professors are not afraid of millennials,  Indeed, we are far more interested in getting them to regularly attend class, follow the syllabus, and do the darn reading than we are about whether they are going to rise up in rebellion because we hurt their feelings.  As such, these dramatic pronouncements about the current state of student-professor relations need to stop, even if we can find examples that make us pause and wonder what is going on.
*Every time I go to type "Laura Kipnis" I want to type  "Lauren Lapkus" or when I type just "Kipnis" I have to stop myself from typing "Katniss" (which likely says thing about my media diet).
**And yes, I do think that an unnecessary investigation is still a burden on the person being investigated, so it is not nothing.  And that a opinion essay can lead to an investigation is, in and of itself, a problem.
Update:  Some light editing was done after posting to correct typos and to enhance clarity.  No claim is made, however, that all typos have been fixed or that the writing is, in fact, clear.