No Fun League To Become Even Less Fun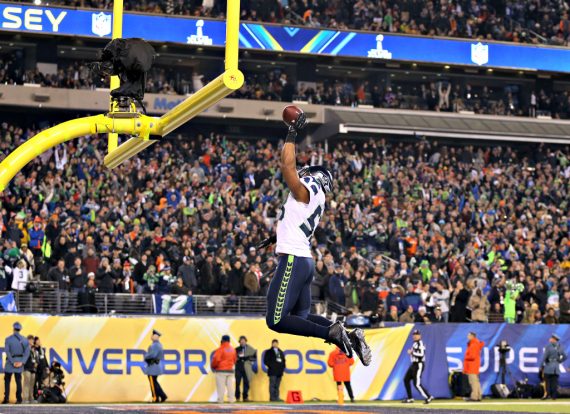 The National Football League is apparently set to adopt a rule that would penalize goal post dunks:
Not only is the New Orleans Saints' Jimmy Graham redefining the tight end position, but he has also inspired an NFL rule change. According to the league's vice president of officiating, players will no longer be allowed to dunk the ball over the goalpost after touchdowns.

Dean Blandino confirmed the rule change during a radio interview with "The Dan Patrick Show" on Tuesday. He said dunking the ball over the crossbar will now be considered a foul along with other touchdown celebrations that involve props.

Previously, dunks were grandfathered in as a legal celebration, along with the Lambeau Leap.

"We grandfathered in some, the Lambeau Leap and things like that, but dunking will come out," Blandino said, according to NFL.com. "Using the ball as a prop or any object as a prop, whether that's the goalpost, the crossbar, that will come out and that will be a foul next season."
Because, of course, it is far more important that the N.F.L. deal with silly post-touchdown celebrations than with serious issues like the long term consequences of concussions, right?