No, Net Neutrality Is Not A Government Takeover Of The Internet
Contrary to current conservative talking points, Net Neutrality is not a nefarious government scheme to takeover the Internet, but is aimed to address a real problem. Like most ideas that involve the government, though, it doesn't really address the real source of the problem; not enough freedom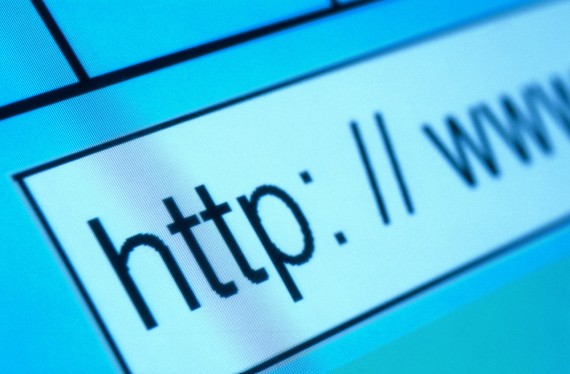 Much of the reaction, especially on the right, to the F.C.C.'s Net Neutrality regulations has been rather overheated. Michelle Malkin, for example, is among those asserting that the regulations representing the beginning of a left-wing power grab, while another conservative blogger likened it to Hugo Chavez's recent assumption of yet more dictatorial powers. Both of these are far off the mark. There are, as I said yesterday, legitimate concerns about the future development of the Internet. that the F.C.C. policy aims, mistakenly I think and without proper legal authority, to address, and it's worth giving this issue fair consideration rather than just throwing it into the same ideological box that every other issue gets tossed into these days.
To do that, though, we first need to do away with the inflammatory rhetoric that is typical of modern politics, and realize what this debate is really about:
Post NBC-Comcast merger, Comcast would still be one of the largest internet providers in the US, and would now also control a respected, though politically suspect, news organization.  Now, if NBC wanted to strengthen its presence on the web and further advance their leftist agenda, they could just call up their bosses at Comcast and say "Hey Jim, we're rolling out a new video heavy site next week at MSNBC and want it to go well. Do you mind prioritizing the traffic for our site and cutting back the bandwidth that serves Fox News' content? That way we'd have a good quater and all get bonuses."  And just like that, the internet is no longer a fair, equitable battleground, and the voices of conservatives would be muted. Taking this example one step further, Comcast could also provide NBC/MSNBC content for "free" with basic internet service, but if you want access to Fox News you have to pay an extra $5 a month. Net Neutrality would also prevent this from happening

(…)

The main argument from the right has been that the government is seeking to regulate something where there is no problem, but there have been many indicators from corporations and the FCC themselves that both examples I used, prioritization and pay for content, are business models that are seriously being considered sooner rather than later.  Net Neutrality is as important to free speech as the Citizens United SCOTUS ruling was, and conservatives that want to remain in a position where their voice is heard over the internet should be applauding it.  If right leaning activists want the GOP to be taken seriously going into 2012, we all need to start understanding the issues and the realistic policy outcomes from taking action, on inaction, and formulating our responses accordingly.  In this case, the temper tantrum is unwarranted and unproductive.
It's also important to understand what Net Neutrality is really all about and, as one conservative blogger points out, Net Neutrality is about finding a way to resolve the conflicts that arise between the provider of a finite resource (the ISP) and the users of that resource:
I understand the Conservative impulse to say "well, I don't want to have to pay for utility I don't use." Well, then. You shouldn't be paying for cable TV, because it follows the same cost-spreading principle. A similar gripe is that we are paying for the usage of others. In some circles, that's a problem, and I have no problem with data usage tiers and caps. I have no problem with charging heavy users more money. The huge problem is in the ISP telling you that they are charging you more money for using a service or protocol, for any reason, including excessive bandwidth use. This may sound like splitting hairs, but there is a world of difference. In the second model, the ISP tells you what costs more money. Do you like watching streaming football games? What if they told you that accessing that site costs extra, but if you buy their TV package they'll throw that first year of NFL coverage for free and then charge you more money next year?

(…)

The ISP agrees to serve you the data at (almost) the speed they advertise, and to give you the capacity they say they do. They let you access the Internet, wherever on it you may go, using whatever protocols you have available (which includes FTPing to your web server, and yes, even seeding that copy of Ubuntu or something less legal). The core idea behind Net Neutrality is that data is data. Cut through all the commetary and the FUD, the anti-socialistic rants from Conservatives and utopian appeals by Liberals, and the issue isn't really all that difficult to understand: who decides what you get for what you pay for?
As a libertarian, my response would be that it should be the individual choices of consumers, as reflected in the free operation of the marketplace that makes that choice. The problem we have right now, though, is that we really don't have a free market in broadband in this country. For most Americans, broadband internet services are provided by Cable Television companies and, with few exceptions, that service is provided by a local monopoly who obtained the right to run cable throughout a given community from the government. Furthermore, while there are alternatives to Cable television services — such as Direct TV and Dish Network — there are only a few parts of the country where there is a viable alternative to the high-speed internet service provided by, say, Comcast or Cox.
What that means is that, absent intervening regulations, a Comcast customer who wakes up one morning and discovers that Comcast-NBC is providing preferential access to its content has few options but to accept what has happened. If there were more competition in the provision of high-speed internet access, he would be able to switch providers and the fact that he could do so would make it less likely that ISPs would provide favorable access in this manner. Because there isn't, thanks largely to those locally protected monopolies, and our Comcast customer is at the mercy of his provider. That's the kind of situation that Net Neutrality is meant to prevent.
The FCC's regulations are still flawed, of course, as Larry Downes notes in a must-read column at C-Net:
When all is said and done, the real problem with Net neutrality advocacy is that it tries to preserve the Internet as it looked in the mid-1990s–the wild open frontier that captivated so many of us, that inspired the first generation of e-commerce and informational Web sites, and that launched the great Internet bubble and the stock market's "irrational exuberance" that burst in April 2000, the day a federal judge first ruled that Microsoft's browser dominance violated federal antitrust law

Despite the stock market crash and doldrums that followed, the Internet has continued to evolve, expand, and develop new and exciting uses since then. Access speeds accelerate, new software and new applications continue to enter the bloodstream of the Web, and millions of new users have joined in. The Internet is now a worldwide phenomenon, and a continued source of awe and wonder.

Even without the FCC's help–or perhaps because of its absence–the ashes of the dot-com flame-out have been cleared by social networking, the mobile Internet, and other so-called Web 2.0 applications, including Facebook, Twitter, the iPhone, Android, and the rest.

But to hear the Net neutrality advocates talk, it's still 1999, and the question is whether Yahoo or Alta Vista is the better search engine (Google hadn't yet been invented), or if a 9600 baud modem is fast enough. That was an Internet that didn't include, among others, content delivery networks, voice over Internet Protocol telephony, video services, caching, or co-located servers.

That's the real risk of regulating anything having to do with the Internet, or any disruptive technology. Regulation is necessarily static, inflexible, and vague. Rulemaking and adjudication are divorced from technical realities, and they are necessarily political.
Which is why the real answer to the issues outlined above isn't more regulation, but more freedom. If consumers had more choices regarding internet access then the danger of service providers who have merged with content providers blocking access in ways that are to their advantage would be limited to non-existent. Additionally, competition would create the incentive for providers to create faster, better, more reliable internet services. More importantly, though, competing service providers would be far better equipped to react and adapt to changes in technology than a regulatory structure built by a Commission of bureaucrats whose authorizing statute is approaching its 100th birthday.It wouldn't be any easy change to make, mostly because neither the FCC nor Congress have (or should have) the legal authority to bring an end to local cable monopolies, but it's a goal that worth shooting for.