No, Pennsylvania Is Not Blaming A Woman For Her Own Rape
Facts are stubborn things.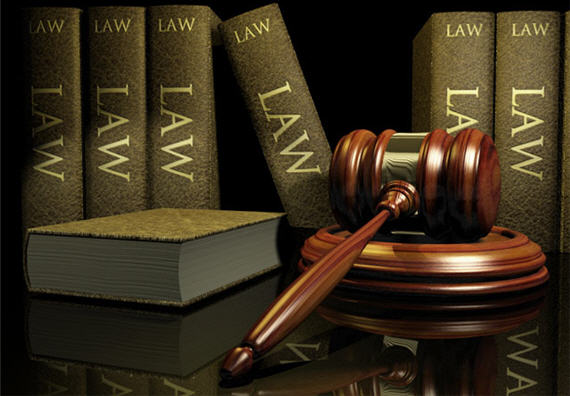 Pennsylvania Attorney General Kathleen Kane is coming under fire for a legal position she is asserting on behalf of the state in response to a civil lawsuit filed by a former state prison employee who was raped on the job:
The Pennsylvania attorney general's office is blaming a former state prison clerk for her own rape, in response to a federal lawsuit the woman filed.

The 24-year-old typist was working at the state prison at Rockview in Bellefonte, Pennsylvania, when she was attacked in 2013. She was choked unconscious and raped for 27 minutes by inmate Omar Best, who had been convicted three times previously of sex-related crimes, and then been transferred from a different state prison for assaulting a female assistant there.

"Despite this knowledge, defendants … still allowed Omar Best to have unsupervised access to the offices of female employees," according to the lawsuit, which also blames the state for the rape.

In fact, the lawsuit says that the prison superintendent actually moved the clerk offices from a secure floor where there was no inmate contact to a location that was on a cell block.

"There were no locked doors between the offices and cell blocks, including Block C where (the victim) worked, except for the copy room," the lawsuit states.

Even though Best was convicted of the rape in May and a review of the prison found multiple failings and led to the superintendent's removal, a senior deputy attorney general wrote that the woman "acted in a manner which in whole or in part contributed to the events" in his response to her lawsuit.

It's victim shaming at its worst, the woman's lawyer told CNN.

"Worse than that, it's an attempt to embarrass the victim," said Clifford Rieders, a Williamsport, Pennsylvania, attorney.

The state attorney general's office at first declined to comment when the matter was reported by the Centre Daily Times, in State College, Pennsylvania.

Wednesday, the office released a statement saying that it is required to present all possible defenses and "contributory negligence is one such defense."

In the statement provided to CNN, the attorney general's office said, "This initial filing should not necessarily be interpreted as meaning this defense will be pursued throughout the entire case," adding that elected Attorney General Kathleen Kane was not aware her senior deputy included that defense in his filing.

"Attorney General Kane is disappointed that she was not made aware of this matter prior to the filing, and was saddened to learn that the filing implied that the victim somehow contributed to this crime."
Think Progress has more:
Kane has maintained that contributory negligence arguments are common, and her office is required to outline all possible defense for the case. Nonetheless, sexual assault prevention advocates are upset that the state would even consider this line of argument.

"That is unbelievable," Anne Ard, the executive director of a local women's resource center,told the Centre Daily Times. "This kind of victim-blaming is unconscionable and, frankly, makes people distrust the justice system. I am appalled."

"I think it's absolutely deplorable to blame the victim in this case," Jennifer Storm, a sexual assault survivor who serves as a victim advocate for Pennsylvania, told CNN. "It's not common legalese in rape cases. And it shows a significant lack of sensitivity to not understand the harm this has done to the young woman and the re-victimization she's going through today."

Similarly, the victim's lawyer has called the contributory negligence defense "total bunk" and "victim shaming." He told the Associated Press that although this may be the way that some lawyers litigate, it's "insulting to women generally who face rape cases only to be told that it's their fault."
Most of the other media coverage of this story has taken the same tone, and of course conservative bloggers have jumped all over the case because Kane is a Democrat and this somehow rebuts the "war on women" meme that we've seen from Democrats and the left for some time now. As is usually the case when dealing with legal issues in a political context, though, these issues are getting confused, conflated, and exaggerated for partisan reasons and the way that this case has been covered in the media has largely been responsible for that. Right off the bat, for example, CNN's article above says that Pennsylvania is blaming this woman for her own rape. This is quite simply not true. There is only one person who is responsible for the rape, and that is an inmate named Omar Best. He was charged with the crime and, just last May, convicted of rape and sentenced to spend the rest of his life in prison. At some point after the rape took place, the victim filed a claim against her employer, the State of Pennsylvania, alleging that they had failed to take proper steps to protect her and others in the prison from Best, and that they were in fact aware that Best had assaulted another female prison worker at another facility. It is, in other words, a case alleging negligence and other failings by agents of the State of Pennsylvania that contributed to the rape, if indeed they didn't make it inevitable.
In response to this lawsuit, the Pennsylvania Attorney General, or more properly put a deputy in the Attorney General's office since this is not the kind of lawsuit that an AG is going to get involved in, filed a response to the lawsuit. This pleading isn't available online anywhere that I've seen, but it's fairly easy to figure out what it contains generally. For one thing, the pleading would respond to the factual and other allegations in the lawsuit, typically with a general denial although there would likely be some facts alleged, such that this woman was a state employee, that they would admit since it does little harm to the defense to do so. In addition to those denials, these responsive pleadings are typically required to set forth any "affirmative defenses" that the Defendant would be relying upon. Affirmative defenses are generally legal defenses to all or some of the claims asserted in the lawsuit that would preclude the claims from going forward even if they were taken as true. The affirmative defense best known to lay people is likely the statute of limitations, which is generally based in statutes that set forth time limits within civil lawsuits can be filed, with the time varying depending on the nature of the claim.
The affirmative defense at issue in this case is contributory negligence, which is a defense that says that attempts to rebut allegations on the part of the Defendant with the argument that the Plaintiff was also negligent in some way. In most states, including Pennsylvania apparently, contributory negligence is only a partial defense in that the Defendant could still be hold responsible if they are found to have been "more negligent" than the Plaintiff. However, it used to be the case that contributory negligence was a complete bar to recovery by the Plaintiff and that rule still applies in four states and the District of Columbia. So, in essence, what the state is asserting here is that the rape victims own negligence in failing to secure her private office could be a partial bar to recovery. It is a standard affirmative defense in negligence cases and, indeed, I would say that an attorney who failed to raise the defense when the facts may warrant it would be committing malpractice in failing to properly represent their client. This is even more apparent given the fact that, in most states that I am aware of, failing to raise a defense in pleadings usually means that you would be prevented from presenting any evidence related to that defense at trial.
What happened to this young woman was horrible, and it is good that her rapist will never see freedom again. It also seems apparent from some of the facts alleged in the lawsuit that the state prison authority did indeed create an unreasonable risk for this woman and for other employees at the prison. In response to the lawsuit, the state is asserting that this woman might be partly responsible for what happened to her, or at least that her alleged negligence should offset the state's negligence to some extent. Whether that will ultimately be borne out by the evidence is something we cannot know right now, but it is perfectly legitimate and standard defense in a case such as this. The assertion that the state is blaming this woman for her rape is simply untrue and it's irresponsible and lazy for the media to claim that they are.