No Secretary of Defense in Sight
The office has been vacant for 81 days. President Trump has yet to nominate a replacement.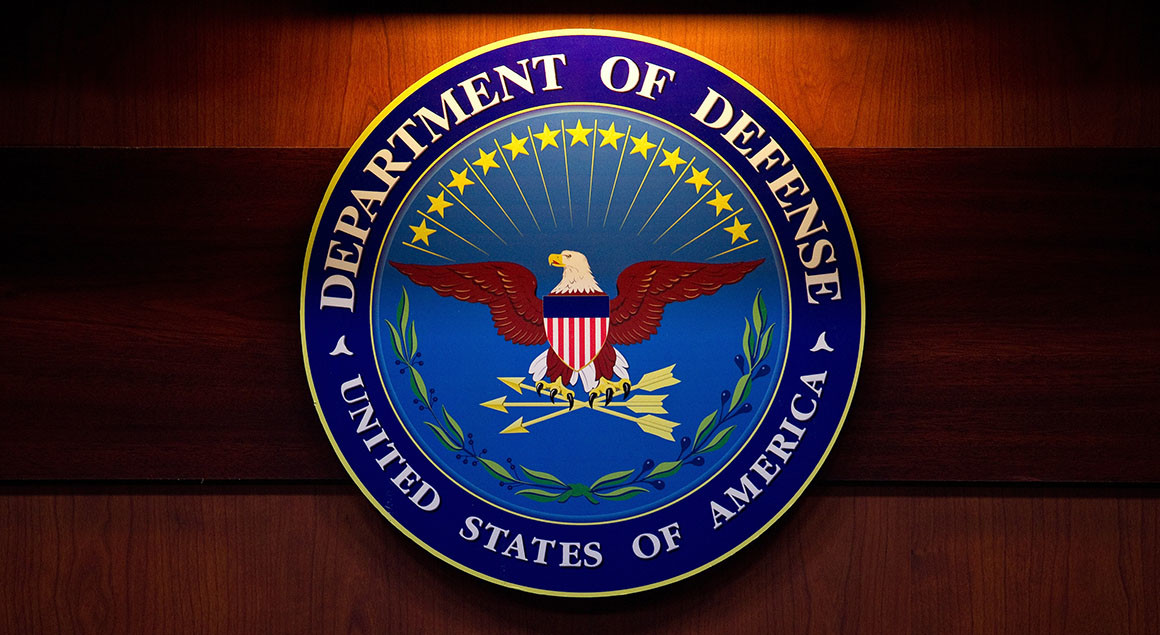 When Jim Mattis resigned as Secretary of Defense in protest, he offered to stay on board until President Trump had time to get a replacement confirmed. The President, in my judgment, rightly decided that he couldn't keep Mattis in the post after his scathing denunciation of the Commander-in-Chief and sent him packing on December 31. Three months after that announcement, however, Trump has yet to nominate a replacement.
Patrick Shanahan, the former Boeing executive who was Deputy Secretary of Defense, has been serving as the Acting Secretary for 81 days. This easily breaks the previous record of 60 days held by William Howard Taft IV from the beginning of the George H.W. Bush administration until Dick Cheney's confirmation. In that case, though, we had a presidential transition and a long nomination battle for Senator John Tower, who was ultimately rejected by his former colleagues for the post.
In the current case, Trump has simply failed to nominate a replacement. There have been reports that Trump has offered to post to at least half a dozen candidates, including four Republican Senators, all of whom have rejected it for one reason or another. Recent reports that Trump had finally settled on just keeping Shanahan in the job on a permanent basis have now hit a new obstacle.
POLITICO ("Shanahan's nomination to head Pentagon on ice"):
Patrick Shanahan's expected promotion to permanently head the Defense Department has stalled amid an ethics investigation and a series of unimpressive public performances, according to four people with knowledge of internal White House discussions.

Shanahan, who has served as the Pentagon's acting chief since Jim Mattis resigned in December, has also been hampered by the deadly crashes of two airliners manufactured by his former employer, Boeing — the company that's also at the heart of his ethics problems.

The sources aware of the White House discussions believe Shanahan is still in the mix for the job, but they say recent events and his own missteps haven't done him any favors with President Donald Trump. And some said his fate will remain uncertain until the Defense Department's inspector general finishes a probe into allegations that Shanahan has privately boosted Boeing during meetings at the Pentagon.

With so much scrutiny on the crashes that killed a total of 346 people, it's enough to have "the Boeing stench on you" to hurt chances for a nomination right now, a former Defense Department official told POLITICO.

"The IG investigation has slowed the process down and there are quite a few of us who want to see the report before moving forward, including President Trump," a senior White House official said. "He's paying close attention, as he has always done with those he's considering for top positions."

[…]

In addition to his Boeing ties, Shanahan's prospects suffered because of his rocky performances at last month's Munich Security Conference and at a Senate hearing last week, sources familiar with the deliberations said.

Two other sources, both senior Republican Capitol Hill aides, confirmed that Shanahan's expected nomination has been delayed but said they did not know why.

Trump had been poised to nominate Shanahan after the Munich conference, according to the former Defense Department official and two Republican aides. And he was prepared to do it again after Shanahan's appearance before the Senate Armed Services Committee, the two GOP aides said.

But Trump "cooled" on Shanahan after The Washington Post reported after the conference that the acting secretary had clashed with lawmakers over the president's decision to pull all U.S. troops from Syria, the ex-Defense Department official said.

"There have been rumors of potential nominations every couple of days in the last eight weeks," said a person close to Shanahan. "I personally have never seen any specific plan or intent from the White House that they were ready to go and pull the trigger. So far as I can tell it's sort of a self-licking rumor ice cream cone."
While some disagree, the consensus of legal analysts is that there's no legal limit on how long Shanahan can hold the post in an acting capacity. He was confirmed by the Senate as Deputy Secretary and that post is designated by statute as the fill-in when the Secretary's job is vacant. Politically, however, an acting secretary simply has less juice in the building because he's seen as a caretaker.