No, The President Is Not Giving $1.5 Billion To The Muslim Brotherhood
Facts are stubborn things.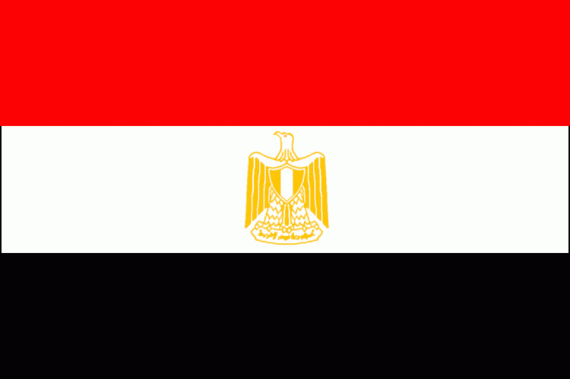 Late last month, the Obama Administration announced that it was waiving certain "democracy requirements" to allow aid to continue to flow to Egypt despite concerns about the political transition in the country and the apparent growing influence of the Muslim Brotherhood. This led many on the right to raise the alarm, starting not surprisingly with National Review's Andrew McCarthy:
In October 2010, on the eve of the Islamic revolution that the media fancies as "the Arab Spring," the Supreme Guide of the Muslim Brotherhood called for jihad against the United States.

You might think that this all but unnoticed bombshell would be of some importance to policymakers in Washington. It was not. It is not. This week, the Obama administration quietly released $1.5 billion in foreign aid to the new Egyptian government, now dominated by a Brotherhood-led coalition in parliament — soon to be joined by an Ikhwan (i.e., Brotherhood) luminary as president.

It is not easy to find the announcement. With the legacy media having joined the Obama reelection campaign, we must turn for such news to outlets like the Kuwait News Agency. There, we learn that, having dug our nation into a $16 trillion debt hole, President Obama has nevertheless decided to borrow more money from unfriendly powers like China so he can give it to an outfit that views the United States as an enemy to be destroyed.
It didn't take long for the rest of the conservative blogosphere to pick up on McCarthy's argument that the President was giving money to the Muslim Brotherhood, as a quick Google search reveals.
There's just one problem with the meme. It isn't true.
Let's go back to the original article from late March:
The Obama administration told Congress on Thursday it will waive democracy requirements to release up to $1.5 billion in aid to Egypt despite concerns that the country is backsliding on commitments it made to democratic governance and rule of law.

U.5 officials and lawmakers said Secretary of State Hillary Rodham Clinton has determined that it was in the U.S. national interest to allow $1.3 billion in military assistance to flow. She also certified that Egypt is meeting its obligations to the Israeli-Egyptian peace treaty, which frees up an additional $200 million in economic aid, they said.

A senior State Department official said the decisions "reflect our overarching goal: to maintain our strategic partnership with an Egypt made stronger and more stable by a successful transition to democracy."

(…)

All of the $1.3 billion in foreign military financing is obligated to pay U.S. defense and security companies for contracts they have to supply equipment and support for the Egyptian military. Unless Clinton had issued a certification or waiver, those contracts could have been abrogated. The State Department official said there would be significant fees and penalties due to canceled contracts.
So McCarthy and those that followed in his footsteps got it wrong in two respects. First, the money isn't going to the Muslim Brotherhood, or even to the Egyptian government per se, but to the Egyptian military. We've been providing military assistance to Egypt since the days of the Camp David Accords, and it's fairly well recognized that it was the close ties between the U.S. and Egyptian military's that allowed government officials to keep tabs on what was going on during last February's revolution, and exercise some degree of influence to prevent a bloodbath. Given the ongoing political uncertainty in Egypt, it is probably wise to keep those channels open. Second, the money isn't even going to Egypt, it's going to U.S. defense contractors who have ongoing contracts to supply the Egyptian military.
But you know those are just facts, and who lets facts get in the way of a good partisan political rant?