No Trump POTUS Announcement On Celebrity Apprentice Finale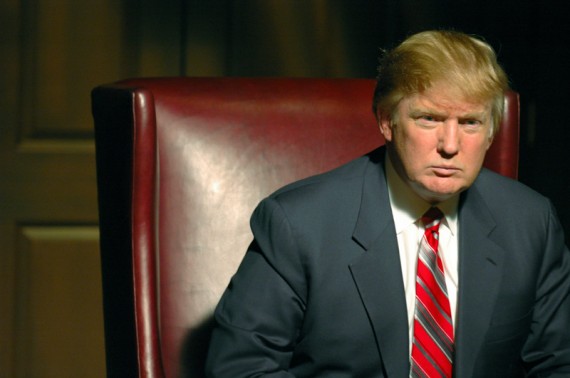 If you were planning to watch the May 14/21 finale of Celebrity Apprentice to find out about Donald Trump's Presidential plans, don't bother:
Reset your DVRs! You can make that Sunday night dinner with mom after all: Contrary to his own personally advanced hype, Donald Trump will not be making any kind of announcement about his presidential plans on the Celebrity Apprentice season finale.

The ratings-deflating news was delivered to National Journal on Tuesday by Sharon Pannozzo, publicity director for NBC Entertainment, who sounded a little miffed with The Donald's false advertising.

"The show this weekend [part one of the finale] was taped back in November, and next week's episode is also taped," Pannozzo said. "So there will be no opportunity for him to do something like that."

What? Didn't Trump himself suggest to TheNew York Times that he'd be delivering the news—or at least news of when and where he'd deliver the news—of his presidential plans on the show?

"I am thinking of saying on the live finale of The Apprentice on May 22 that in a few days I will be making an announcement about my decision," Trump told the Times. "I might ask the two finalists if I should run for president. Of course, if they're intelligent they'll have to say yes, since I'm about to fire one of them."

Not exactly, according to the show's publicist. "There will be no announcement," Pannozzo said. "It's just misinformation on his part." Pannozzo insists there will be no live segments of the show. Asked about Pannozzo's comments, Trump spokesman Michael Cohen confirmed to National Journal: "Mr. Trump will not be making any announcement during the finale of The Apprentice."
Gee, what a shock.