No, Trump's Courting of Senators isn't 'Bribery'
The President is committing enough high crimes and misdemeanors without us manufacturing them.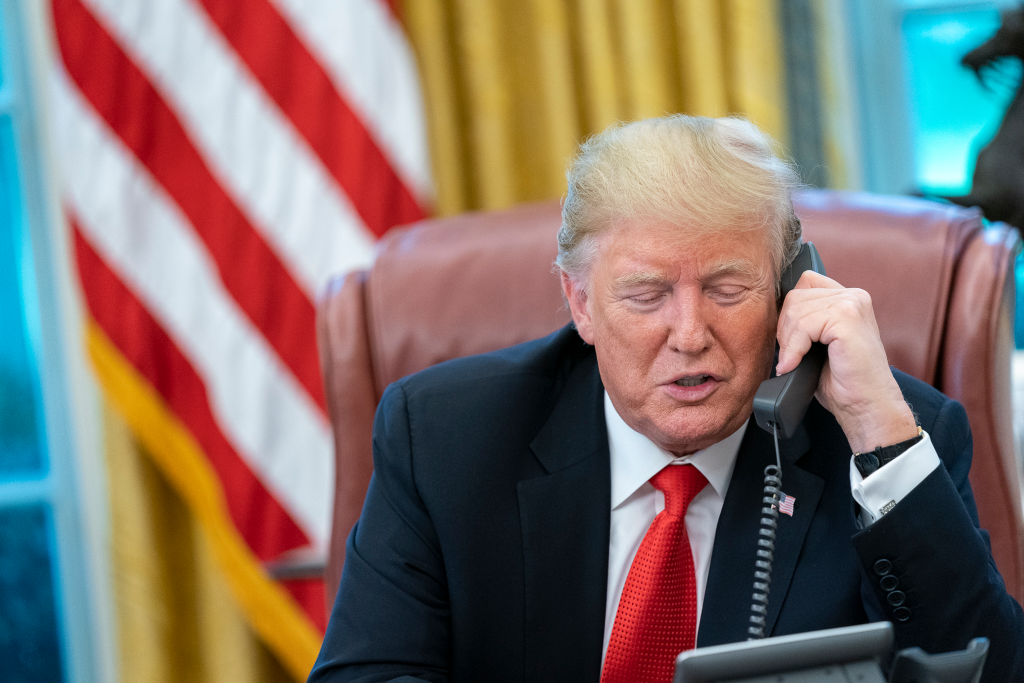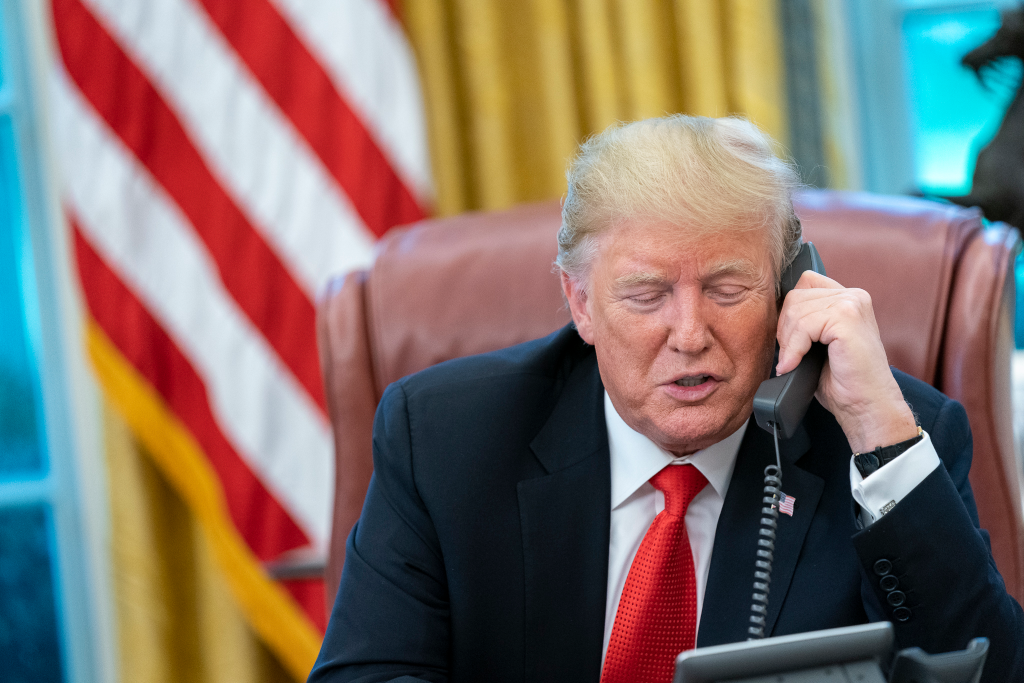 A headline at Newsweek blares, "TRUMP IS COMMITTING 'FELONY BRIBERY' BY GIVING FUNDRAISING CASH TO GOP SENATORS AHEAD OF IMPEACHMENT TRIAL: EX-BUSH ETHICS LAWYER."
Attorney Richard Painter, who served as the chief White House ethics lawyer in the George W. Bush administration, warned on Thursday that President Donald Trump appeared to be committing "felony bribery" by giving Republican senators fundraising cash ahead of an increasingly likely impeachment trial in the Senate.

The lawyer shared an article published by Politico on Thursday morning. Titled "Trump lures GOP senators on impeachment with cold cash," the article outlined how the president is turning to his large network of donors to raise funds for a few senators facing difficult re-election campaigns in 2020. All of those senators have also signed a resolution condemning the Democratic-led impeachment inquiry.

"This is a bribe. Any other American who offered cash to the jury before a trial would go to prison for felony bribery. But he can get away with it?" Painter, a law professor at the University of Minnesota, wrote on Twitter. "Criminal."

In a follow-up tweet, Painter argued that GOP lawmakers who accept the fundraising support should face criminal charges as well.

"The senators can raise their own campaign cash. Any senator who accepts cash from @realDonaldTrump before the impeachment trial is guilty of accepting a bribe and should go to the slammer," he tweeted.
I'm not an attorney, much less one who has served in the White House. Regardless, I'm confident in declaring this to be nonsense.
Our system for funding campaigns is rife with questionable ethics. It's problematic that sitting officials leverage the power of their offices to strong-arm those who they regulate into giving them money. It's problematic that those who give lots of money are afforded much more access than those who don't. And, yes, it's problematic that a President facing the prospect of impeachment is using his campaign war chest to prop up Republican Senators who are publicly fighting said impeachment and withholding it from those still on the fence.
Alas, ain't none of it illegal, much less bribery. Not under the law, anyway.
And the analogy of "offering cash to a jury before a trial" is just laughable. At the time Trump was handing out cash, the House hadn't even voted to launch a formal impeachment inquiry. While it seems inevitable that they will—and I think they should—the House certainly hasn't impeached him.
Further, while Republicans tried very hard to sell Senate Democrats on the idea that they were a jury during the Bill Clinton impeachment process, they rightly pushed back against it, even getting Chief Justice Rehnquist to declare that, no, they were not a jury. That's because, while the Constitution uses the language of criminal law—"high crimes and misdemeanors"—impeachment is fundamentally a political, not criminal proceeding.
Indeed, even after impeachment, it's not clear that it would be improper—and certainly not illegal—for a President to meet with Senators. The process can drag on for weeks and the business of the country doesn't stop. Hell, Bill Clinton gave his State of the Union address to a combined session of Congress in between the House impeaching him and the Senate convening to decide whether to remove him.
I'd go a step further and argue that, even though it would be unseemly as hell, Trump could almost certainly go on dispensing campaign monies during the Senate proceedings. After all, the election isn't being postponed or canceled (at least, I don't think it is). And, indeed, Republican Senators up for re-election would need the money more than ever because, not only would Trump's impeachment potentially shift the political landscape but they'd be stuck in Washington and unable to get out on the campaign trail.
The bottom line here is that Trump has displayed a level of corruption in office unparalleled by any modern President. There's no need to manufacture offenses. In fact, doing so actually helps him because it makes it appear that his opponents are throwing spaghetti against the wall to see if anything sticks.