No, We Don't Need To Bring Back The Draft
Once again, a pundit has come up with the boneheaded idea of reinstating the draft.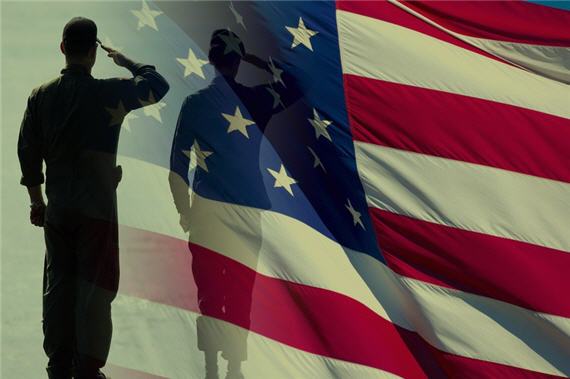 Every now and then, we get arguments about reinstating the draft for one reason or another. Congressman Charles Rangel has introduced legislation purporting to do that almost every year since the Iraq War started, arguing that the burden of military service is being born disproportionally by minorities and the poor. At other times, pundits have argued that a draft, with a possible option for civilian service, would be a way to restore some sense of "national unity." Others have pointed to the multiple tours of duty that soldiers have served over the past decade in Iraq and Afghanistan, and the strain that has put on soldiers and families, to argue that we need to expand our manpower. None of these proposals have ever gone anywhere, of course, but on Monday, long time military correspondent Thomas Ricks became the latest to argue for reinstating the draft:
A revived draft, including both males and females, should include three options for new conscripts coming out of high school. Some could choose 18 months of military service with low pay but excellent post-service benefits, including free college tuition. These conscripts would not be deployed but could perform tasks currently outsourced at great cost to the Pentagon: paperwork, painting barracks, mowing lawns, driving generals around, and generally doing lower-skills tasks so professional soldiers don't have to. If they want to stay, they could move into the professional force and receive weapons training, higher pay and better benefits.

Those who don't want to serve in the army could perform civilian national service for a slightly longer period and equally low pay — teaching in low-income areas, cleaning parks, rebuilding crumbling infrastructure, or aiding the elderly. After two years, they would receive similar benefits like tuition aid.

And libertarians who object to a draft could opt out. Those who declined to help Uncle Sam would in return pledge to ask nothing from him — no Medicare, no subsidized college loans and no mortgage guarantees. Those who want minimal government can have it.

Critics will argue that this is a political non-starter. It may be now. But America has already witnessed far less benign forms of conscription. A new draft that maintains the size and the quality of the current all-volunteer force, saves the government money through civilian national service and frees professional soldiers from performing menial tasks would appeal to many constituencies.

Others argue that the numbers don't add up. With an average cohort of about four million 18-year-olds annually, they say, there is simply no place to put all these people. But the government could use this cheap labor in new ways, doing jobs that governments do in other countries but which have been deemed too expensive in this one, like providing universal free day care or delivering meals to elderly shut-ins. And if too many people applied for the 18-month military program, then a lottery system could be devised — the opposite of the 1970s-era system where being selected was hardly desirable. The rest could perform nonmilitary national service.

A final objection is the price tag; this program would cost billions of dollars. But it also would save billions, especially if implemented broadly and imaginatively. One reason our relatively small military is hugely expensive is that all of today's volunteer soldiers are paid well; they often have spouses and children who require housing and medical care.

Unmarried conscripts don't need such a safety net. And much of the labor currently contracted out to the private sector could be performed by 18-year-olds for much less.
In other words, let's conscript young people and force them to work for the state because they're cheap and they have nothing better to do. Ricks cites in favor of his proposition comments made by retired General Stanley McChrystal, who once commanded U.S. forces in Afghanistan:
Gen. Stanley McChrystal, the former top commander of international forces in Afghanistan, said this week that the United States should bring back the draft if it ever goes to war again.

"I think we ought to have a draft. I think if a nation goes to war, it shouldn't be solely be represented by a professional force, because it gets to be unrepresentative of the population," McChrystal said at a late-night event June 29 at the 2012 Aspen Ideas Festival. "I think if a nation goes to war, every town, every city needs to be at risk. You make that decision and everybody has skin in the game."

He argued that the burdens of the wars in Iraq and Afghanistan haven't been properly shared across the U.S. population, and emphasized that the U.S. military could train draftees so that there wouldn't be a loss of effectiveness in the war effort.

"I've enjoyed the benefits of a professional service, but I think we'd be better if we actually went to a draft these days," he said. "There would some loss of professionalism, but for the nation it would be a better course."

The wars in Afghanistan and Iraq placed unfair and extreme burdens on the professional military, especially reservists, and their families, McChrystal said.

"We've never done that in the United State before; we've never fought an extended war with an all- volunteer military. So what it means is you've got a very small population that you're going to and you're going to it over and over again," he said. "Because it's less than one percent of the population… people are very supportive but they don't have the same connection to it."
McChrystal's comments are interesting because they are one of the first times I've seen a high-ranking military figure, albeit a retired one, speak out in favor of a draft. Normally, the response one gets from the commanders on this topic is that they don't want a draft at all largely because the costs of training new soldiers are far higher than they were during the years the draft was in place. For example, it takes far longer to train a soldier in the use of modern weapons and weapons systems than it did in World War II. Unless one anticipates that we are going to have another years-long war, which seems unlikely given our experiences in Iraq and Afghanistan, it's quite likely that there wouldn't even be enough time to gather draftees, train them effectively, and get them in theater before the war, or police action, or whatever you choose to call it would be over. Nations drafted soldiers in the past because they needed bodies, or to be more blunt about it, cannon fodder. That simply isn't the way that war is fought anymore.
There are other parts of Ricks' plan that are simply nonsensical. What, exactly, does he propose doing with those draftees who would not choose the military option? Well, as you can see above, he suggests that they could mow the lawn, drive generals around, and do paperwork. This is perhaps the most ridiculous suggestion of all. The idea that we need an army of lawn mowers is simply absurd, and the idea that these young people would learn something valuable while driving around some 3-star is kind of laughable. In fact, it's probably the one part of his plan that makes it a non-starter. What 18 year old is going want to give up two years of his life to the state by mowing lawns and driving around the brass? They would get more practical experience working a menial job, and they wouldn't have been forced to do it. Even more ridiculous, though, is his proposal for this who would turn down service, that they would be denied all future benefits including Medicare (and Social Security?). I doubt that Ricks intends this proposal to mean that these libertarian-minded opt-outs would also be able to avoid paying, say, Medicare taxes, so essentially what he's arguing is that they should be punished for their refusal to serve under threat of compulsion by being taxed but not being permitted to obtain the benefits of that taxation. An army of wage slaves perhaps?
Christopher Preble points out that Ricks' proposal would do nothing to address the problems he claims exist:
Mr. Ricks's plan will certainly cost more money than our current all-volunteer force, especially in the near term. For example, we can expect tuition to skyrocket as soon as college administrators realize that the taxpayers are on the hook to pay for these new conscripts' secondary education. The long-term savings that Ricks anticipates from changes to the military retirement are likely to prove equally elusive; past attempts to rein in costs for military retirees, including changes to eligibility rules, have repeatedly failed. There are sensible ideasfor fixing the problem, but the politics are still really tough.

A draft is unlikely to save us money, but it will certainly abridge young people's freedom. It is unfair to older adults, too, who would see their taxes rise. To add insult to injury, many older adults would see their tax dollars go to pay low-wage workers who would then be competing with them for jobs. Mr. Ricks thinks it's outrageous that a 50-year old janitor earns $106,000 a year, plus overtime; the janitor would disagree. Others who would suddenly be forced to compete with a taxpayer-funded horde of 18-year olds include day care providers, nurses, and construction workers.

Libertarians want minimal government, as Mr. Ricks claims, but his plan would dramatically expand government power, abridge individual liberty, and distort the labor market. Despite his claims that this will be beneficial to the economy, economists long ago concluded that the all-volunteer force is superior to conscription. Conscription is a superficially great deal for the government, but a net loss for the taxpayer and draftee in hidden costs, and lost freedom.
That last point is really the most important one, I think. My opposition to the very idea of the draft has always been based not in the impracticality of trying to integrate a bunch of just-out-of-high-school draftees into a modern, advanced military, but in the fact that the very act constitutes a gross violation of individual liberty. Indeed, it was Milton Friedman, best known as a libertarian-oriented economist, who took a lead role in the final years of the Nixon Administration in bringing about an end to the draft which had been in place, virtually without interruption, since before World War II. Friedman called the draft ""inconsistent with a free society," and he was absolutely right. The draft essentially says that a person's life belongs not to them, but to the state, and that the state is free to send them into the line of enemy fire if it so chooses. That's incompatible with pretty much everything that this country stands for.
The good news, I suppose, is that the odds of this idea ever being successfully implemented are somewhere between slim and none. As I said, the commanders don't want a draft, it's a politically unpopular idea, and we don't have the money to completely remake the military in the manner that Ricks would suggest we do. Nonetheless, it's kind of disturbing that supposedly smart people keep coming back to such a dumb idea.
Update: It turns out that this isn't the first time Ricks has come up with this idea. He wrote a similar piece in November 2010, which James Joyner quite effectively eviscerated.