Nobody Remembers Herman Cain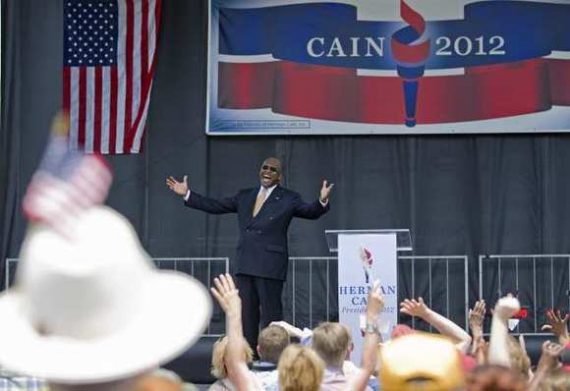 At least that's what seemed to be the case on Jeopardy last night:
While the political world might think Herman Cain was the GOP's most memorable candidate from the clown show known as the "2012 Republican presidential primaries," apparently last night's Jeopardy! contestants remember otherwise.

The clue: "This pizza magnate and 2012 presidential candidate was a math major at historically black Morehouse College." Not a single contestant — Julia, Dilip, or Donna — could answer.

"How quickly you have forgotten Herman Cain," host Alex Trebek remarked.
Really guys? How could anyone forget the man who once imagined a world without pizza?