Not as Bad as We Feared
Revisiting predictions about what would happen if what has happened happened.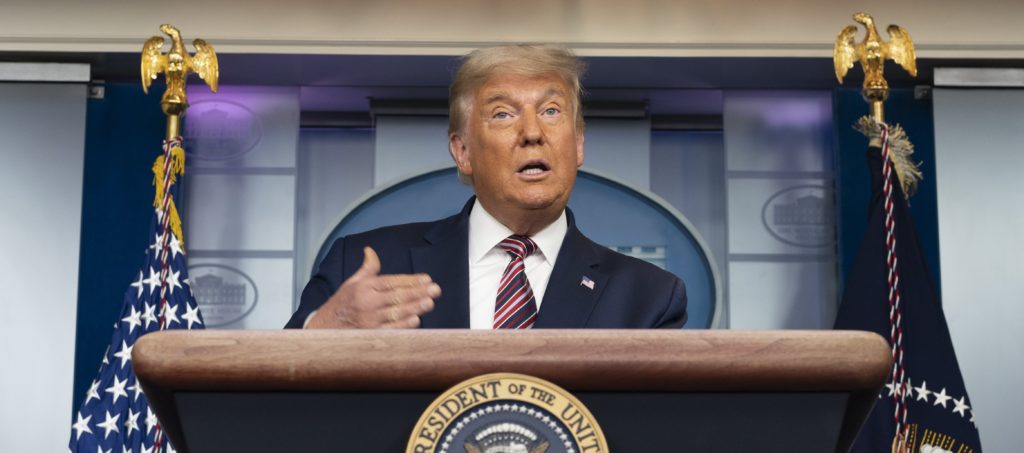 In January, I wrote a post titled "What if November's Loser Refuses to Concede?" in response to a column by Rich Hasen. His scenario for a Trump refusal was eerily prescient, especially since it was written well before the COVID outbreak that led to a massive mail-in voting:
What would happen if President Trump had an early lead that evaporated as votes were counted, and then he refused to concede? The idea isn't too far-fetched; Trump has raised it himself. Before the 2016 election, he wouldn't agree to accept the results if he lost. After winning in the electoral college but losing the popular count by about 3 million votes, Trump claimed — with no evidence whatsoever — that at least 3 million fraudulent votes had been cast for his opponent, Hillary Clinton. He set up an "election integrity" commission headed by then-Kansas secretary of state Kris Kobach to try to prove that "voter fraud" is a major problem. But after the commission faced attacks from the left and the right for demanding state voter records with an apparent plan to use them to call for stricter registration rules, Trump disbanded it, with no work accomplished. In 2018, the president criticized elections in Florida and California, where late-counted votes shifted toward Democrats, suggesting without evidence that there was foul play.
My reaction:
Most of the rest of the column is about the nature of the current political climate, wherein groups aligned with both parties have sewn distrust in the legitimacy of the system. Hasen is clearly a Democrat and argues—correctly, I think—that Republicans have done more to give people reason to doubt the fairness of the process. But the bottom line is that people are unlikely to see the outcome as fair.

Not mentioned by Hasen but important: the fact that most people live in news bubbles that distort their understanding of the state of play ahead of the race. My late mother, who lived in Alabama and got her political news almost exclusively from Fox News, was genuinely shocked when Mitt Romney didn't win in 2012. Things are much worse eight years later.

[…]

There aren't many journalists left these days, especially on the national airwaves. The broadcast networks and cable outlets have every incentive to make predictions. That's especially true for Fox and MSNBC, who have political agendas on top of their business agendas.

[…]

I would also point out that there's a crucial difference in Trump losing and failing to give up and a Democratic opponent doing the same: Trump is already President. The former would be an out-and-out Constitutional crisis, testing the very system. The latter would be a sideshow, in that Trump would continue to occupy the White House. Absent large-scale rioting in the streets, it would just be an even worse version of the status quo.
But the fears were largely overblown. Trump is throwing a tantrum and the Republican leadership is enabling it by refusing to firmly declare Joe Biden the President-Elect. That's shameful.
Still, even Fox News did its duty. It's Election Night coverage was by many accounts better than CNN's. Their Decision Desk was the first to call Arizona for Biden. And, while they were fifteen or twenty minutes later than others Saturday in calling Pennsylvania and thus the election for Biden, they did so full-throatedly. And, at least on the news side, they're pushing back hard on nonsense claims of fraud.
Meanwhile, Trump voters are slowly coming to grips with reality. There's no rioting in the streets. The whining about stolen elections seems to be more akin to a sports fanatic blaming their team's loss on the refs than a systemic crisis.
And, despite a flurry of articles in the fall by people who should know better, there's no credible threat of the military or other armed agents of the government keeping Trump in office under the force or arms. Even with his abrupt firing of the Defense Secretary, the organizations are mostly doing what they're supposed to do.
Yes, the GSA Administrator is taking her time in issuing a letter starting the Biden transition. But it's the morning of the second workday after Biden's win became semi-official. It's maddening that there's been a delay at all but I'd be shocked if we're still waiting this time next week.
The bottom line is that, as broken as the political system is, the people have voted and the people have more-or-less accepted the outcome. Only the Toddler-in-Chief hasn't. But it really doesn't matter because nobody who matters actually thinks he'll still be President on January 21st.