Not Surprisingly, Americans Kind Of Like The Idea Of Bombing Iran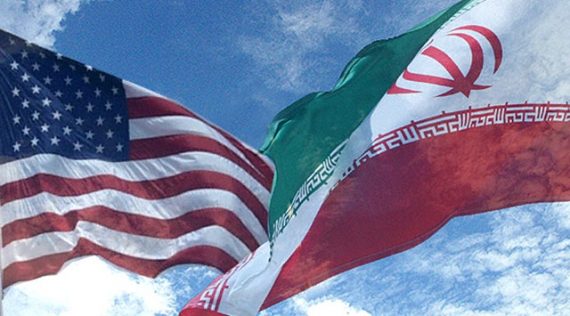 I speculated last week that, notwithstanding the American public's rather obvious war wariness,  making the public case for military action against Iran wouldn't be all that difficult given the three decades of antipathy between the United States and the Islamic Republic that started with the Iranian Hostage Crisis. A new poll from The Hill would seem to confirm that suspicion:
Nearly half of likely voters think the United States should be willing to use military force to prevent Iran from obtaining a nuclear weapon, according to this week's The Hill Poll.

Forty-nine percent said military force should be used, while 31 percent said it should not and 20 percent were not sure.

Sixty-two percent of likely voters said they were somewhat or very concerned about Iran making a terrorist strike on the United States, while 37 percent said they were not very concerned or not at all concerned about it.
As Ed Morrissey notes, support for the idea of military action against Iran is at majority or near-majority levels across nearly all reported demographic groups:
Among the youngest voting set that would have to disproportionately contribute to that effort (18-39YOs), support is almost exactly equal to the overall survey, 49/30.  In fact, there is almost no difference between any of the three age demos.  Income demos are all in favor of it by majorities or large pluralities; the most supportive are the under-$20K demo (53/32) and $40-60K demo (56/27).  There is no real difference between those with children at home (50/28) and those without (49/32).  Democrats narrowly support the idea (41/37) although self-described liberals (32/42) do not.  In fact, the only real partisan difference in the entire poll comes on those who approve of Barack Obama's performance.  The more people approve of it, the less likely they are to support the idea of attacking Iran to stop the nuclear weapon.
Of course, if the President making the case for military action at some point in the near future happens to be Barack Obama that last group is likely to come along with everyone else. There will be dissenters, of course, but what numbers like this suggest to me is that the idea of military action against Iran is already so engrained in the American psyche that it's unlikely that any future President would have to worry about the legacy of the unpopular wars in Iraq or Afghanistan in making their case to the American public for action in Iran.