Not Winning: Charlie Sheen's 26 Mile D.C. Police Escort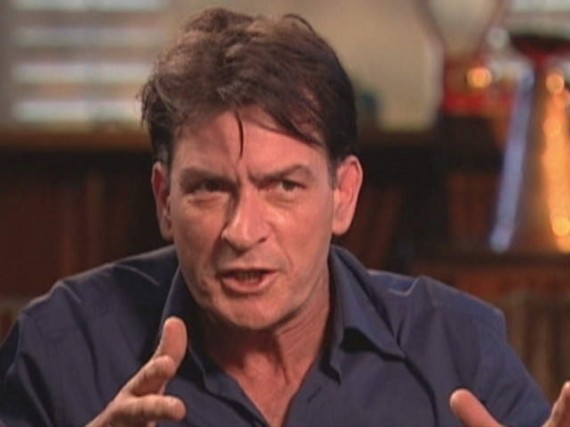 Most of Washington, D.C. is wondering this morning why this happened:
WASHINGTON — D.C. police are investigating why actor Charlie Sheen received a police escort on the way to his show in downtown Washington this week.

Police spokeswoman Gwendolyn Crump said late Thursday that the police department's internal affairs unit is investigating the incident, but she would not answer additional questions about it.

Sheen posted a photo on his Twitter account Tuesday night showing a police car with lights flashing as he was escorted at least part of the way from Dulles International Airport to his stage show, "Violent Torpedo of Truth: Defeat Is Not an Option."

The former "Two and a Half Men" star was running nearly an hour late for the show after having spent the early part of his day in divorce court in Los Angeles for a custody hearing over the twin sons he shares with his estranged wife, Brooke Mueller.

Sheen included a picture of a speedometer reaching about 80 mph and a message that read: "In car with Police escort in front and rear! driving like someone's about to deliver a baby! Cop car lights (hash)Spinning!"

D.C. Council member Phil Mendelson, who chairs the council's committee on public safety, said Friday he considered the escort inappropriate and was glad it was being investigated. He said that he spoke with Police Chief Cathy Lanier and that she was surprised by the escort and did not authorize it.

"It especially looks bad given that citizens are concerned about cutbacks in the size of the force," Mendelson said. "Not only is it inappropriate to be escorting celebrities, it just amazes me that somebody who was the recipient of this would then go and broadcast it the way he did."
This is even more puzzling considering that, other than the last mile or two, most of the roughly 26 mile journey from Dulles International Airport to D.A.R. Constitution Hall takes place in the Commonwealth of Virginia.