Nouriel Roubini: World Economy Stalled, 60% Chance Of Recession In 2012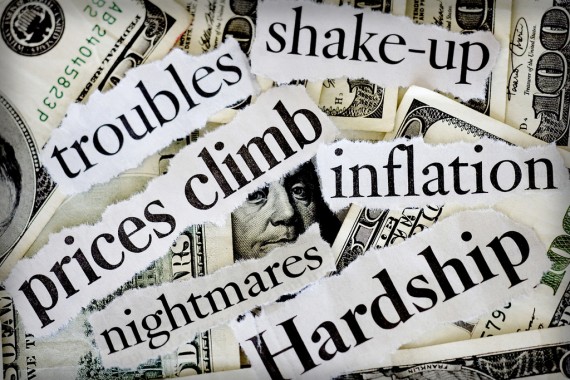 The man who earned the title "Dr. Doom" for forecasting, largely accurately, the financial crisis of 2008 is warning of another downturn around the corner:
NYU economist Nouriel Roubini went on Bloomberg TV on Aug. 31 to give his latest prediction of the global economy:

"We've reached a stall speed in the economy, not just in the U.S., but in the euro zone and the UK. We see probably a 60 percent probability of recession next year, and, unfortunately, we're running out of policy tools…..and sovereigns cannot bail out their own distressed banks because they are distressed themselves."Regarding markets and QE3

"There'll be more monetary easing and quantitative easing done by the Fed and other central banks, but the credit channel is broken. …the market is rallying on the expectation of QE3, but I think it will be a short-lived rally. The macro data, ISM, employment, and housing numbers will come out worse and worse, the market will start to correct again."The bond market is already expecting a recession,
Roubini also sees a tough time ahead for two of the world's fastest growing economies:
"I see a hard landing in China as the likely event, not this year or next year, but by 2013 when this over investment move will go bust….. Fixed investment has gone now to 50% of GDP. this over investment boom is going to go into a bust in a hard landing."   "[Chinese banks] have several trillion dollars yuans and we estimate 30% of these loans will go into default and become underperforming. The heat will be on the Chinese banks." After the C, he then went on to cover the B in BRIC,

"Brazil has its own other domestic problems, if they do the structural reform that's needed.  It could have high potential growth, but the question is whether the new president will be willing to do those structural reforms to reduce the distortion and increase the potential growth of the country."Commentary by EconMatters
Here's the interview:

Say what you will about Roubini, but I don't find much to disagree with here.
And here's another interview that Roubini gave to Bloomberg on the issue.