NPR: Conservatives Hate Soccer Because They Hate Brown People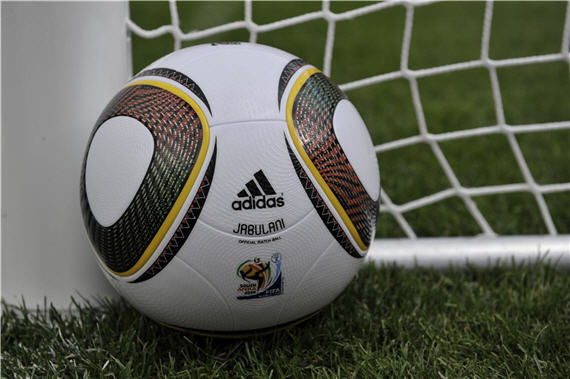 Writing for NPR, The Nation's David Zirn makes what has to qualify as one of the most bizarre arguments about American ambivalence toward the World Cup that I've ever seen:
Among adults, the sport is also growing because people from Latin America, Africa, and the West Indies have brought their love of the beautiful game to an increasingly multicultural United States. As sports journalist Simon Kuper wrote very adroitly in his book Soccer Against the Enemy, "When we say Americans don't play soccer we are thinking of the big white people who live in the suburbs. Tens of millions of Hispanic Americans [and other nationalities] do play, and watch and read about soccer." In other words, Beck rejects soccer because his idealized "real America" – in all its monochromatic glory – rejects it as well. To be clear, I know a lot of folks who can't stand soccer. It's simply a matter of taste. But for Beck it's a lot more than, "Gee. It's kind of boring." Instead it's, "Look out whitey! Felipe Melo's gonna get your mama!"

(…)

But maybe this isn't just sports as avatar for their racism and imperial arrogance. Maybe their hysteria lies in something far more shallow. Maybe the real reason they lose their collective minds is simply because the USA tends to get their asses handed to them each and every World Cup. After all, as G. Gordon asked, "Whatever happened to American exceptionalism?" When it comes to the World Cup, the exceptional is found elsewhere. Could Beck, Liddy, and company just have soccer-envy? Is it possible that if the USA was favored to win the World Cup, Beck himself would be in the streets with his own solid gold vuvuzela? I feel that to ask the question is to answer it. In fact, this is as good a reason as any to hope for a mighty run by the US team. It would be high comedy to see Beck and Friends caught in a vice between their patriotic fervor and their nativist fear.
You're kidding me, right ?
First of all, Zirn seems to think that America's disdain for soccer is limited to people who watch Glenn Beck and listen to Gordon Liddy. As someone who does neither, let me honestly say that I have absolutely no interest in Major League Soccer, and only passing interest in the World Cup to the point that I'll watch if there's the promise of something interesting happening, as in 1999 when the U.S. played China in the final of the Women's World Cup. Beyond that though, the time I spent watching Saturday's U.S. v. England match pretty much confirmed my previous opinions of the sport — that it just isn't interesting enough to watch on television for an hour and an half. Others may disagree, but that's my opinion and I would say it's probably how a fair number of Americans feel, regardless of their political ideology.
Second, the main reason that soccer hasn't become a major sport in the United States is really pretty simple; the American sports calender is completely full. From January through December, there isn't a month where there isn't either an NBA, MLB, NHL, NFL, or College Football or Basketball game competing for the attention of the American sports fan. Major League Soccer, which plays from March through November, competes with all of them at one point or another. With no major television contract and game attendance that averages only about 16,000 people per game, it's pretty clear that nobody's paying attention.
Finally, as Daniel Drezner notes, the American attitude about soccer is closely tied to the fact that, at least for the moment, it's not a sport that Americans succeed at:
The fact is, there are plenty of sports in the United States that occasionally capture the intermittent attention of the casual sports fan, but won't "break through" the sports zeitgeist until and unless the United States fields a successful national team.  This is how it tends to work with the Olympic team sports, and it's how it will work with the World Cup.  If the United States can advance far in this tournament, Americans will become more interested; if not, they'll switch back to baseball and the NFL draft.
Which is exactly what happened in 1999 when the U.S. women beat China in Pasedena before a crowd of more than 90,000 people. It's worth noting, though, that Women's United Soccer Association, a professional in the wake of that game, only lasted three years and never managed to turn a profit or garner anything other than passing media attention.
So-called experts have been predicting the ascendancy of soccer as a major sport in the United States for three decades now and, despite the fact that it is clearly a popular sport for children to play, there's no evidence that will happen anytime soon. The reason, though, has nothing to do with jingoism and everything to do with the fact that the game just doen't appeal to the majority of American sports fans.