Obama Administration Abandons Freedom Of Speech In Wake Of Embassy Riots
Capitulating to a mob is never a good idea.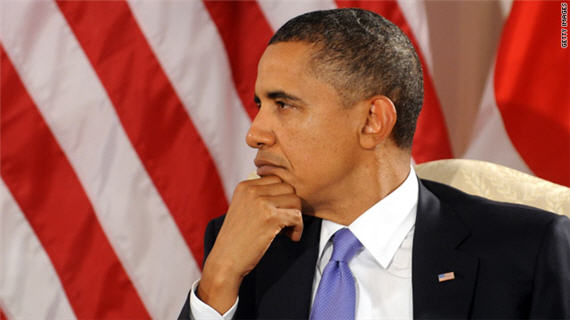 Google announced late yesterday that it would be leaving the clips of "Innocence Of Muslims," the anti-Muslim film that has set off violence across the Muslim world, available on YouTube despite requests from the Obama Administration:
Google will leave a controversial video clip about the Islamic prophet Muhammad on YouTube despite a White House request that the company review it under its own policies, the company said Friday.

The White House confirmed Friday that it asked Google to review whether the clip violated its policies and should be taken down. Google decided that the video does not violate its policies.

"We work hard to create a community everyone can enjoy and which also enables people to express different opinions," a YouTube spokeswoman said in a statement. "This can be a challenge because what's OK in one country can be offensive elsewhere.  This video — which is widely available on the Web — is clearly within our guidelines and so will stay on YouTube."

"However, we've restricted access to it in countries where it is illegal such as India and Indonesia, as well as in Libya and Egypt given the very sensitive situations in these two countries," the spokeswoman said.

(…)

"The White House asked YouTube to review the video to see if it was in compliance with their terms of use," White House press secretary Jay Carney told POLITICO in an email. The White House said it reached out to YouTube on Tuesday.
There is something rather disturbing about the White House trying to lean on a private company to consider banning something that is quite clearly protected by the First Amendment from its site. Obviously, the First Amendment does not apply to YouTube itself. They are free to set their own Terms Of Service and to ban videos that violate those terms, nobody questions that. However, when you start talking about government officials contacting a private company and saying, in effect, "Gee, that's a nice little website you have there, it'd be a shame if something happened to it," I contend that we're at least close to crossing a line into something highly inappropriate, if not illegal.
On some level, I can understand the concerns of the Obama Administration regarding this movie. After all, it has set off protests across the Muslim world that, so far, have resulted in the breaching of a consulate in Libya, an embassy in Tunisia, and the deaths of four Americans including an Ambassador. Given the reaction we've seen from these Muslim mob protests in the past in places like Afghanistan, it's easy to see  why military and political officials would be concerned about native reaction to controversial statements made by some random American citizen that just happens to go viral on the Internet and ends up setting off protests that put American citizens and military personnel in danger. That's why, on some level, I understand the statements that General Petraeus made about the Florida Koran burning incident last year, even though I don't think they were appropriate.
At the same time, though, there comes a time when American political leaders have to stand up for the protection of individual liberties, most especially Freedom Of Religion and Freedom Of Speech, that are such an important part of our system. Offensive or not, the film Innocence Of Muslims is defended by the First Amendment as much as The Last Temptation Of Christ is, as much as Birth Of A Nation is, and as much as Andres Sorrano's Piss Christ is. The fact that a bunch of rabble rousers half a world away have decided to use it as the excuse for violent riots against the United States and other western nations is irrelevant. Indeed, yesterday protesters in Sudan broke into the German embassy despite the fact that the Germans had as little to do with this movie as Ambassador Christopher Stevens did. As I've said before, these protests have little to do with the film, the film is just a pretext. We win absolutely nothing if our government caves in to the mobs in the streets and either condemns or bans this film, they are going to hate us anyway for reasons that have nothing to do with a movie that nobody has ever heard of and a guy in Los Angeles with several Federal fraud convictions.
Instead of apologizing for a film that the United States, as a nation, is not responsible for, and weaving and dodging when it comes to Freedom Of Speech, one of our most important and fundamental values, the President needs to be a more forthright proponent of American liberty. The rest of the world may find it controversial, but our history of protecting the right of people to speak their minds is one of the things that makes us unique in the world and it is a tragedy that our leaders feel it necessary to sweep those values under the rug for the sake of global political correctness.