Obama Administration Steps Back Into Israeli/Palestinian Quagmire
Once again, an American President is stepping into the Israeli/Palestinian conflict and, once again, he has no idea how to accomplish the goals he's established.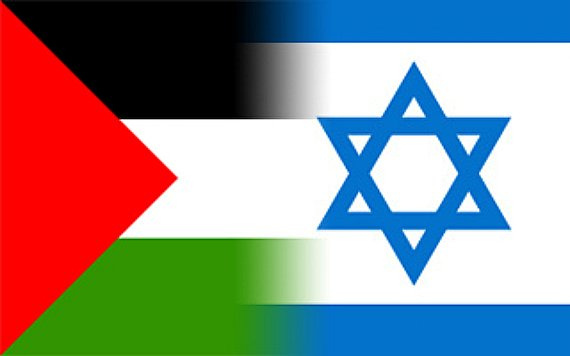 Barack Obama seems about to step out on the same quixotic search for comprehensive Middle East peace that his predecessors for the past 35 years have engaged in:
President Obama will embark on his deepest foray into Middle East peacemaking next month when he hosts Israeli and Palestinian leaders in a bid to achieve what his predecessors could not: a deal to establish a Palestinian state alongside Israel and end the two sides' bitter conflict.

Secretary of State Hillary Rodham Clinton announced Friday that Israeli Prime Minister Binyamin Netanyahu and Palestinian President Mahmoud Abbas are expected in Washington on Sept. 2 for what will be the first face-to-face negotiations between the sides in two years. Clinton said she thinks a deal could be reached within a year.

The announcement marked a small victory for Obama, who had pledged to address the conflict early in his term but faces a daunting challenge in pulling off an agreement.

"Without a doubt, we will hit more obstacles," Clinton said. "The enemies of peace will keep trying to defeat us and to derail these talks. But I ask the parties to persevere."
That's not going to be easy, to say the very least. For one thing, the Palestinians agreement to participate in the talks comes only after being pressured by American and European diplomats to agree to talks without preconditions. For that reason, among others, there's actually very little hope that these talks will lead to anything productive:
The American invitation on Friday to the Israelis and Palestinians to start direct peace talks in two weeks in Washington was immediately accepted by both governments. But just below the surface there was an almost audible shrug. There is little confidence — close to none — on either side that the Obama administration's goal of reaching a comprehensive deal in one year can be met.

Instead, there is a resigned fatalism in the air. Most analysts view the talks as pairing the unwilling with the unable — a strong right-wing Israeli coalition led by Prime Minister Benjamin Netanyahu with no desire to reach an agreement against a relatively moderate Palestinian leadership that is too weak and divided to do so.

"These direct negotiations are the option of the crippled and the helpless," remarked Zakaria al-Qaq, vice president of Al Quds University and a Palestinian moderate, when asked his view of the development. "It is an act of self-deception that will lead nowhere."

And Nahum Barnea, Israel's pre-eminent political columnist, said in a phone interview: "Most Israelis have decided that nothing is going to come out of it, that it will have no bearing on their lives. So why should they care?"

That such a dismissive tone comes not from the known rejectionists — the Islamists of Hamas who rule in Gaza and the leadership of the Israeli settler community in the West Bank — but from mainstream thinkers is telling of the mood.

Some Israelis who have spent their professional lives on peace talks with the Palestinians were upset by the fear that failed talks could prove worse than no talks. Yossi Beilin, for example, who left politics in 2008 after years as a leftist member of Parliament and government minister, said Friday that the Obama administration was wrong to set a one-year goal without consequences.

"I think this is a huge mistake by the U.S. administration," he said by telephone. "There is not a chance in the world that in a year — or two or three — peace can be achieved. The gap between the sides is too big. Netanyahu did not come to power to divide Jerusalem or find a solution to the Palestinian refugees."
Indeed not.
By and large, Netanyahu came to power on a platform that would seem to largely reject the very idea of further concessions to the Palestinians. This does not mean, of course, that he'd never agree to a peace deal (and, of course, in a "only Nixon can go to China" sort of way he may be the one Israeli leader capable of finally making peace). However, it's clearly not his top priority and Netanyahu clearly doesn't feel obligated to be conciliatory for the sake of his relationship with the American President.
So, what exactly is it that the Obama Administration thinks it's going to accomplish here ?
Clearly, Secretary of State Clinton's assertion that a comprehensive resolution of the Israel/Palestinian problem is just a year away is overly optimistic and probably just a little naive as well.
And, what happens if and when the talks don't work ? The most notable thing about this announcement is who isn't invited to the table — Hamas. Israel will never negotiate with Hamas, of course, and the Palestinian Authority would never sit down at a table where they weren't the sole representatives of the Palestinian people. If the negotiations fail, however, it would discredit the idea of peace both in Israel and the West Bank/Gaza for the foreseeable future, and that would clearly benefit Hamas.
The Obama Administration has started a process of negotiations with no real chance that an agreement will come at the end. In doing so, they may have made even further conflict inevitable.