Obama at Majority Disapproval; Re-election Likely
51.5 percent of Americans disapprove of President Obama's job performance. It's still his race to lose.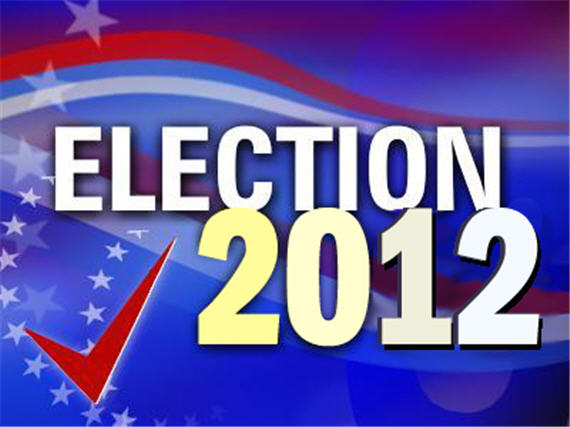 President Obama's job approval is now at 43.6 percent with with a 51.5 percent majority disapproving, according to the RealClearPolitics aggregate. He's worst in the controversial Rasmussen poll (55% disapproval) but doing quite badly at Gallup (50), ABC/WaPo (53), and Politico/GWU/Battleground (50).
These same polls say a generic Republican would beat Obama if the election were held today–but he'd win by a nose against Mitt Romney or Rick Perry and thump Michele Bachmann or Sarah Palin. Granted, as Jon Huntsman's 14 point loss in a hypothetical head-to-head shows, some of this is a function of name recognition. But it continues to demonstrate that, however unhappy voters are with the direction of the country under Obama's leadership, they're not yet sold on any of the Republican challengers.
Ultimately, though, such analysis–while it dominates the early discussion–totally misapprehends the nature of the American political system. At the end of the day, the view of "Americans" about Obama and his prospective challengers matters only at the margins.
As Larry Sabato points out in a non-paywalled WSJ column, "The 2012 Election Will Come Down to Seven States."
Voting is predictable for well over half the states, so even 14 months out it's easy to shade in most of the map for November 2012.

Barring a Carter-like collapse, President Obama is assured of 175 electoral votes from 12 deep-blue states and the District of Columbia: California (55 electoral votes), Connecticut (7), Delaware (3), Hawaii (4), Illinois (20), Maryland (10), Massachusetts (11), New Jersey (14), New York (29), Rhode Island (4), Vermont (3), Washington state (12) and Washington, D.C. (3). Three more states are not quite as certain, but still likely Democratic: Maine (4), Minnesota (10) and Oregon (7). Even though Minnesota is competitive enough to vote Republican under the right set of conditions, it is the state with the longest Democratic presidential streak, dating to 1976.

Four other states usually vote Democratic for president, but they're hardly a sure thing: Michigan (16), New Mexico (5), Pennsylvania (20) and Wisconsin (10). A low Hispanic vote in 2012 could flip New Mexico, as Al Gore carried it by only 366 votes in 2000 and a dedicated effort by George W. Bush flipped it in 2004. In Michigan, economic problems might cause voters to cool on Democrats. Wisconsin, narrowly Democratic in 2000 and 2004, is a cauldron of unpredictable countertrends. And although Pennsylvania has frustrated all GOP attempts to win it over since 1988, recent polls have shown weakness for Mr. Obama there. These 51 electoral votes will be GOP targets if conditions in the fall of 2012 approximate today's.

Meanwhile, the Republicans have their own firewall. Almost any sentient GOP nominee will carry Alabama (9), Alaska (3), Arkansas (6), Idaho (4), Kansas (6), Kentucky (8), Louisiana (8), Mississippi (6), Montana (3), Nebraska (5), North Dakota (3), Oklahoma (7), South Carolina (9), South Dakota (3), Tennessee (11), Utah (6), West Virginia (5) and Wyoming (3). These 18 states have 105 electoral votes.

The Obama forces have bravely boasted that they can turn Arizona (11), Georgia (16) and Texas (38), mainly because of growing Latino voting power. But with the economy in the tank, electoral claims on these big three will likely go the way of John McCain's early declaration in '08 that California was within his grasp. Count another 65 red votes here.

Four years ago, even optimistic Democrats didn't think they would pick up Indiana (11), North Carolina (15), or an electoral vote in Nebraska (which like Maine awards one vote per congressional district), yet all three went for Mr. Obama by small margins. In 2012, Indiana is likely to desert him, as is the one Cornhusker district. To keep North Carolina, the Democrats chose Charlotte for their national convention and will make a big play statewide. As of now, it looks tough for them. Thus Republicans are in the lead to win 26 more electors. Missouri was the sole squeaker that went for McCain; few believe it will be tight next year, so the GOP will likely have those 10 votes, too.

Republicans therefore are a lock or lead in 24 states for 206 electoral votes, and Democrats have or lead in 19 states for 247 electoral votes.
Yes, there are a few Ifs and shading there. But Sabato's right: Barring something really remarkable happening, very few states are in play. The 2008 cycle was something of a perfect storm for Democrats, with the economy going into the tank months before the election and a grossly unpopular Republican president at the helm. Sabato may be off by a state or two, but the gist of the analysis above is dead on.
That's why seven super-swing states with 85 electors will determine which party gets to the magic number of 270 electoral votes: Colorado (9), Florida (29), Iowa (6), Nevada (6), New Hampshire (4), Ohio (18) and Virginia (13).
None of this is super shocking to those who have been paying attention the last three cycles. Florida was the only state that mattered in 2000 and Ohio held the same position in 2004. 2008 was something of a landslide for Obama; barring the Republicans nominating a Palin-Bachmann ticket, that won't be the case this go-round.
As has been the case since 1992, the three biggest states–California, Texas, and New York–don't factor into presidential contests. Republicans in California and New York and Democrats in Texas are for all intent and purposes non-voters. Candidates will swing by on fundraising drives but the outcome is not in doubt.  The same is true, in any given cycle, for the residents of most states.
If Sabato's figuring is right, Obama starts off with 247 electors in the bag. That means he only needs to peel off 23 more to get another four years in the White House. His Republican challenger starts off with 206 and therefore needs 64. Taking the three biggest prizes–Florida, Ohio, and Virginia–would leave the Republican 4 short. Obama, meanwhile, could win Florida, lose all six of the remaining swing states, and still hold on to his job.