Obama Coming to Netflix
Netflix no longer offers President Frank Underwood. They're lining up a replacement.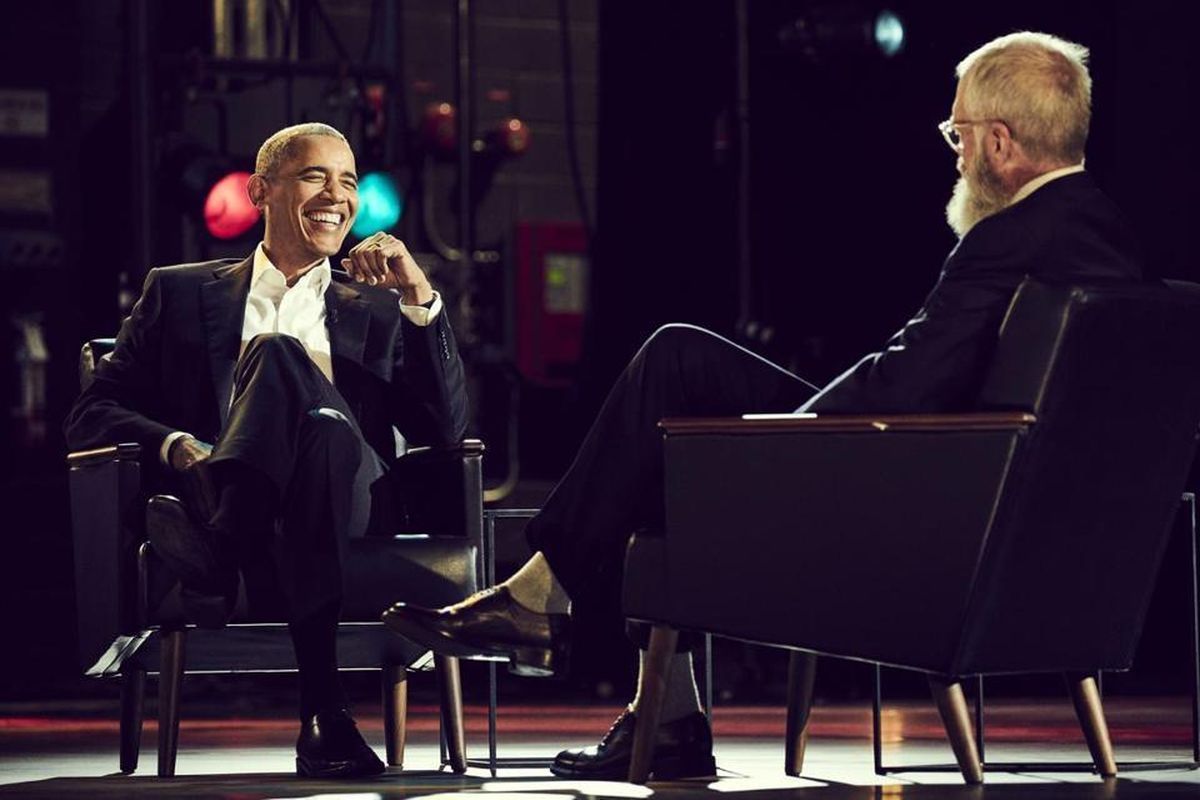 Netflix no longer offers President Frank Underwood. They're lining up a replacement.
NYT ("Obama in Talks to Provide Shows for Netflix"):
Former President Barack Obama is in advanced negotiations with Netflix to produce a series of high-profile shows that will provide him a global platform after his departure from the White House, according to people familiar with the discussions.

Under terms of a proposed deal, which is not yet final, Netflix would pay Mr. Obama and his wife, Michelle, for exclusive content that would be available only on the streaming service, which has nearly 118 million subscribers around the world. The number of episodes and the formats for the shows have not been decided.

Mr. Obama does not intend to use his Netflix shows to directly respond to President Trump or conservative critics, according to people familiar with discussions about the programming. They said the Obamas had talked about producing shows that highlight inspirational stories.

But the Netflix deal, while not a direct answer to Fox News or Breitbart.com, would give Mr. Obama an unfiltered method of communication with the public similar to the audiences he already reaches through social media, with 101 million Twitter followers and 55 million people who have liked his Facebook page.
The Obamas are bright, engaging people with something to share. A Breitbart competitor would be beneath their dignity. So, what then?
In one possible show idea, Mr. Obama could moderate conversations on topics that dominated his presidency — health care, voting rights, immigration, foreign policy, climate change — and that have continued to divide a polarized American electorate during President Trump's time in office.

Another program could feature Mrs. Obama on topics, like nutrition, that she championed in the White House. The former president and first lady could also lend their brand — and their endorsement — to documentaries or fictional programming on Netflix that align with their beliefs and values.
That sounds like really lousy television.
Barack Obama was really good in his appearance on Jerry Seinfeld's show, now streaming on Netflix, "Comedians in Cars Getting Coffee." Ditto the debut episode of David Letterman's new Netflix show "My Next Guest Needs No Introduction." I don't know how he'd fare as a show host but he's certainly talented enough. But making what amounts to a series of preachy after-school specials would be a waste of that talent.