Obama Didn't Go To Wisconsin Because He Was Busy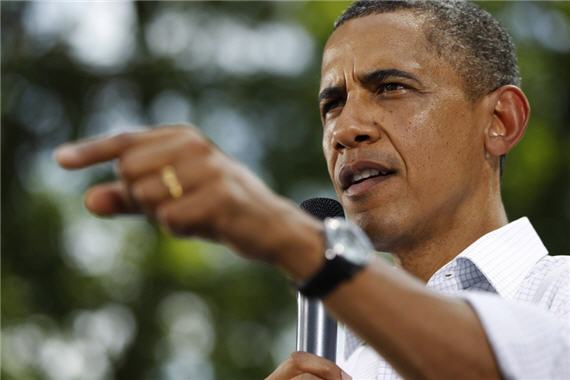 Several times during the final weeks of the Wisconsin Recall Election, Democrats and labor activists complained, mostly quietly, that the President was not coming to the state to campaign with Milwaukee Mayor Tom Barrett. Indeed, at one point before Election Day, the President was on the ground in states bordering the Badger State, but made no effort to visit the state. In the end, the President's involvement consisted of a tweet in support of Barrett at 7pm the night before the election.
Well yesterday in an interview with a Green Bay television station, the President explained why he didn't show up to support Barrett. It seems he had better things to do:
Well, the truth is that as President of the United States, I've got a lot of responsibilities. I was supportive of Tom and have been supportive of Tom. Obviously, I would have loved to see a different result, but the broader principle is that we want an economy that is not focused on a few at the top, but is a broad-based economy that invests in our future, that makes sure we've got a strong education system that is thinking about workers and their ability to pay their bills. Something in everything I do shows those are values I care about deeply. And we're gonna be fighting very hard in Wisconsin, just like we have in the past, to make sure that's the kind of government people get.
Now, it's true that Obama has a lot to do as President but, as Allahpundit points out, he still managed to fit in 13 fundraisers during the two weeks before the election, including four in the two days beforehand. He's the leader of Democratic Party. If he wanted to go to Wisconsin and campaign for Barrett, it would have happened. Clearly, the White House and the President's political advisers decided that risking Obama's political credibility on a race that looked as if it was a loser a month before hand wasn't worth it. No matter how much it annoyed Wisconsin Democrats. Indeed, the Wall Street Journal reported that national Democrats were urging their counterparts in Madison not to go forward with the recall at all. But saying you were busy? Kind of a lame excuse, Mr. President.