Obama Hanging Congressional Democrats Out To Dry?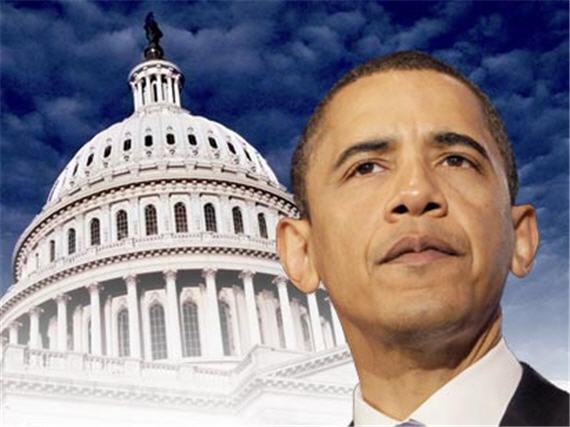 The Obama campaign is telling Congressional and Senate Democrats not to expect any money this election cycle:
President Barack Obama has a bleak message for House and Senate Democrats this year when it comes to campaign cash: You're on your own.

Democratic congressional leaders, including Senate Majority Leader Harry Reid and House Minority Leader Nancy Pelosi, have privately sought as much as $30 million combined from Obama for America and the Democratic National Committee — a replay of the financial help they received from Obama in 2008 and 2010.

But that's not going to happen, top Obama aides Jim Messina and David Plouffe told Reid and Pelosi in back-to-back meetings on Capitol Hill on Thursday, according to sources familiar with the high-level talks. It was a stark admission from a presidential campaign once expected to rake in as much as $1 billion of just how closely it is watching its own bottom line.

Messina and Plouffe told the two Hill leaders that there would be no cash transfers to the Democratic Congressional Campaign Committee and Democratic Senatorial Campaign Committee from OFA or the DNC, at least not before Election Day, the sources said.
And don't expect the President to be showing up at fundraisers for House and Senate candidates, or the respective party campaign funds, either:
Hill Democrats won't be seeing much of Obama at their own fundraisers this year, either. Obama has offered to do one money event each for the DCCC and DSCC. OFA officials suggested Vice President Joe Biden do two fundraisers for each campaign committee. Obama will instead send out an email and fundraising letter solicitations for both committees.

Nor, for that matter, have Obama or Biden committed to do events for individual Democratic lawmakers. That's true even though 23 Democrat-held Senate seats are up for grabs in a competitive battle for control of that chamber. And no fundraisers have been scheduled yet for House and Senate Democrats with Cabinet officials, usually a staple of an election-year calendar for incumbent presidents looking to boost their party's prospects.
The main reason for the tightfistedness, of course, is the fact that Mitt Romney has proven to be a far more adept fundraiser than I think many Democrats expected him to be, and he's certainly done a far better job of it than John McCain did back in 2008. One reason for that seems to be that Republicans are more united than they were four years ago, and more eager to put their money where their mouth is when it comes to defeating Barack Obama. At the same time, the Obama campaign's fundraising, while nothing to sneeze at, has been off pace from 2008 levels in many months and it is now clear that the campaign will not reach the $1,000,000,000 mark that many had forecast for this election cycle.
This leaves Senate Democrats especially in a tight bind in many cases given the fact that many Republican SuperPACs have already begun pouring money into states with close races. Of course, there's the possibility that much of the Obama advertising that runs in these states with close races will inure to the benefit of the Senate candidates, but it will have to do so without mentioning their name. On the House side, the lack of significant financial help from OFA and the DNC makes the prospect of significant Democratic gains in the lower chamber, already in doubt given the state of the Generic Ballot and the generally pro-GOP impact of redistricting, far less likely.
H/T: Polipundit