Obama Leading Romney And Gingrich In Florida And So. Carolina?
A lesson in why the topline poll numbers are often only the beginning of the puzzle.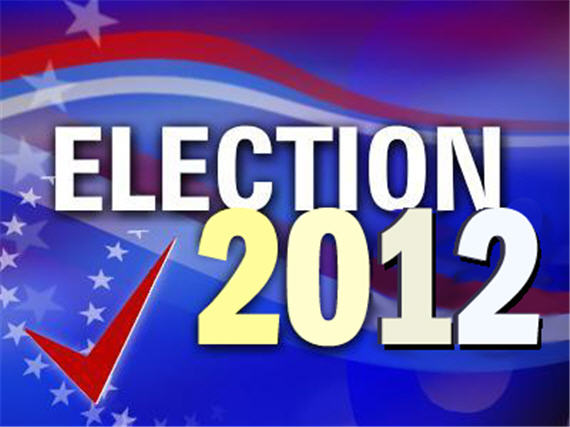 Yesterday I made note of the new NBC/Marist polls of South Carolina and Florida which showed Newt Gingrich with a huge lead over his Republican rivals. The other part of those polls that have some people raising their eyebrows dealt with head-to-head matchups in both states:
Turning to the general election, President Obama's standing has improved in Florida, always a key presidential battleground state.

Forty-six percent of registered voters in the state approve of his job, which is up five points since October.

In hypothetical match-ups, the president leads Romney by seven points (48 to 41 percent) and Gingrich by 12 points (51 to 39 percent).

In South Carolina — a reliable Republican state in presidential contests — Obama's approval rating stands at 4

4 percent, and he holds narrow leads over Romney (45 to 42 percent) and Gingrich (46 to 42 percent).
The idea that Barack Obama is leading in a head-to-head poll in Florida isn't necessarily surprising. After all, he won the state by some 250,000 votes in 2008 and still has strong support in the voter-rich areas around Miami and Palm Beach County. The South Carolina numbers, however, are a surprise. After all, John McCain won that state by some 230,000 votes, a margin of nearly ten percentage points. Moreover, South Carolina has only gone for a Democratic Presidential candidate twice in the past fifty years, in 1960 for John F. Kennedy, and in 1976 for Jimmy Carter.
So what's going on in the Palmetto State? An Obama surge? A weak Republican field? One explanation may be less-than-accurate polling.
If you take a look at the internals of the South Carolina Poll [PDF], you see this:
33% self-identified Democrats
36% self-identified Independents
30% self-identified Republicans
The 2008 exit poll for South Carolina shows us that the electorate that year looked like this:
38% self-identified Democrats
20% self-identified Independents
41% self-identified Republicans
In the 2010 elections, the South Carolina exit poll showed this:
35% self-identified Democrats
23% self-identified Independents
43$ self-identified Republicans
There are discrepencies between the Marist Poll and the exit polls in other demographic areas as well, most notably age, but this one provides the starkest example of what looks for all the world like a sample that is simply not reflective of the South Carolina electorate as a whole.
There are similar problems in the Florida Marist Poll.
The internals of the Marist Poll itself [PDF] show this:
44% self-identified Democrats
22% self-identified Independents
33% self-identified Republicans
The 2008 exit poll showed this:
37% self-identified Democrats
29% self-identified Independents
34% self-identified Republicans
The 2010 exit poll showed this:
36% self-identified Democrats
29% self-identified Independents
36% self-identified Republicans
Again, we've got what appears to be a sample that isn't reflective of the likely Florida electorate, suggesting that the poll results themselves aren't entirely reliable.
Is it possible that President Obama will end up winning Florida again in 2012? Certainly it is, in fact its pretty clear that he cannot win re-election without winning at least two states out of the group consisting of Ohio. Pennsylvania, and Florida. However, we're going to need more polling before we accept these Marist numbers as anything other than a bad fluke.
As for South Carolina, that one I don't believe. It's been 35 years since a Democrat won the Palmetto State. LBJ couldn't do it in 1964. Bill Clinton couldn't do it. Obama wasn't able to do it in 2008. Absent the kind of landslide re-election that seems incredibly unlikely, I doubt it will happen in 2012.