Obama 'Outpacing' Bush on Judicial Confirmations
President Obama has gotten more federal judges confirmed at every level than his predecessor had at this point.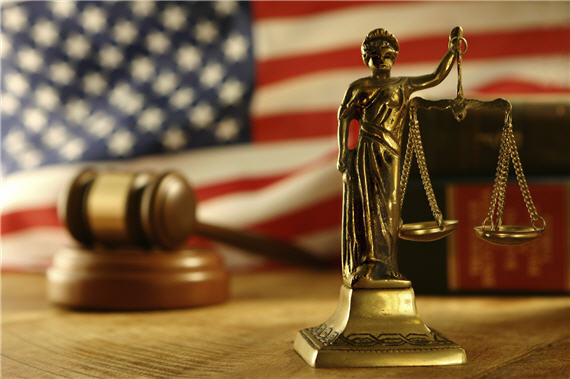 President Obama has gotten more federal judges confirmed at every level than his predecessor had at this point in his presidency.
POLITICO ("Obama now outpacing George W. Bush on judges"):
Problems getting judges confirmed by the Senate have been a constant complaint for this White House — but this week, President Barack Obama's aides are celebrating a confirmation count that outpaces President George W. Bush's.

They've had that goal on their minds for over a year, ever since chief of staff Denis McDonough and counsel Kathy Ruemmler reprioritized judicial nominations for Obama's second term.

John Owens, confirmed Monday to the Ninth Circuit, along with Edward Smith and Gerald McHugh, who confirmed to the district court for the Eastern District of Pennsylvania last week, put them over the top.

Over the course of his presidency so far, Obama has nominated 301 judges and gotten 237 confirmed. By this point in his presidency, Bush had nominated 267 judges and had 234 of them confirmed.

As of April 4, Obama has gotten 44 circuit court judges and 191 district court judges confirmed. As of April 4, 2006, Bush had 43 circuit court and 189 district court judges confirmed.
I'd add that Obama has thus far gotten two Supreme Court justices approved, matching Bush's total, and still has almost three years to add to that total. Given their ages, I wouldn't be surprised at all if Ruth Bader Ginsburg and Stephen Breyer retired toward the end of Obama's term, especially if it starts to look like a Republican will succeed him. And, while they're likely to hold out as long as they can for another Republican president, neither Antonin Scalia nor Anthony Kennedy are spring chickens.
Still, while these counts put into some perspective the complaints about Obama's ability to get judges confirmed, the fact of the matter is that he's had more vacancies to fill than did Bush. Bush's were confirmed at a rate of 87.64 percent (234 confirmed out of 267 nominated) vice Obama's 78.74 percent (237 of 301).
Granted, April 4 is a rather arbitrary deadline, so the numbers may even out over time. Indeed, it looks like that's happening:
There are currently 31 Obama judicial nominees — six for circuit court and 25 for district court — pending on the Senate floor. Of those, 13 would fill judicial emergencies and 20 were voted out of committee unanimously.
But it took implementing the dreaded "nuclear option" to get to this point.