Obama Science Pledge Falls Flat
Much like his pledge to close Guantanamo within a year, President Obama's promised deadline to implement a "scientific integrity" program has come and gone.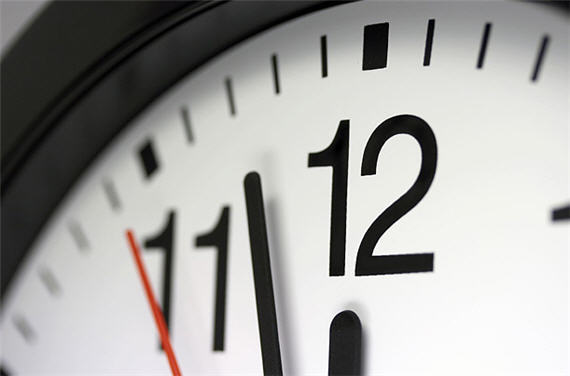 Much like his pledge to close Guantanamo within a year, President Obama's promised deadline to implement a "scientific integrity" program has come and gone.  And the reason is the same in both cases:  A naive underestimation of the challenges.
Last March, President Obama promised he'd have a strategy for restoring scientific integrity to the federal government on hand by July 29. A full year later, federal agencies still have not received any new directives and some government scientists say that conditions have not improved noticeably since Obama took power.

Obama made scientific integrity an issue in his presidential campaign, and his March 9, 2009 memo outlined a series of high-minded principles — advocating, for instance, for "transparency in the preparation, identification, and use of scientific and technological information in policymaking."

The memo also ordered John Holdren, the director of the White House's Office of Science and Technology Policy (OSTP) to develop guidelines "designed to guarantee scientific integrity throughout the executive branch." Obama gave Holdren 120 days. That deadline came and went. And Friday is its one-year anniversary.

The White House won't explain what's holding things up. In a June 18 posting on the White House website, Holdren simply said that "the process has been more laborious and time-consuming than expected at the outset." He set a new deadline, saying he would deliver "a high-quality product" to Obama "in the next few weeks." (That was three weeks ago.)
Froomkin goes on to excoriate the administration for several paragraphs, which is fair enough.  But I'm willing to chalk most of this up to the foolish enthusiasm of a relatively inexperienced politician who has arrived in a job too big for anyone to handle well.
This, from later in the piece, is pure conjecture.  But plausible:
In many cases, explained [Jeff] Ruch [executive director of Public Employees for Environmental Responsibility, a whistleblower group], scientists are still working for the same managers they were in the Bush administration. And, he said, "if you're going to have the same people operating with the same rules, you're going to have the same results."

The extraordinary delay in formulating new rules for the agencies is perplexing to some observers outside government. "I really don't get what's taking them so long," said Danielle Brian, executive director of the Project on Government Oversight.

[Francesca] Grifo [director of the scientific integrity project at the Union of Concerned Scientists] has a suspicion: "I think different agencies and different parts of our government have differing amounts of power, and what I suspect is that one of those parts that has a lot of power is probably not happy with parts of it," she said.

Ruch has a theory: "One of the central tensions in the Obama administration is a rhetorical commitment to transparency and a fanatical devotion to message control. And the two don't go together."
No, they don't.