Obama To Blame For Anti-Muslim Sentiment? No, The Bigots Are
Who's to blame for the rise in anti-Muslim sentiment in the United States, President Obama or those who have actually been encouraging bias against Muslims?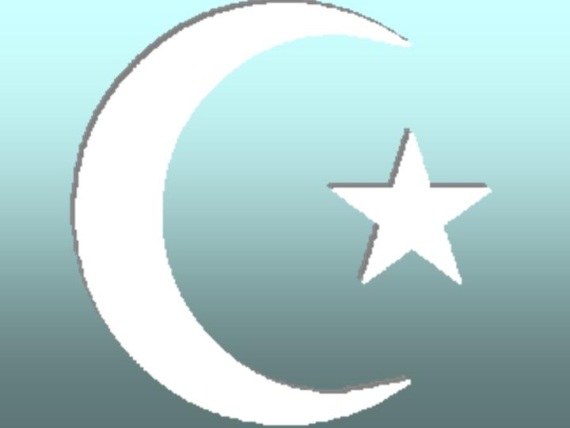 Commenting on a recent, rather silly, attack on a mosque involving bacon of all things Glenn Reynolds speculates that the rise in attacks on mosques is attributable to the President's own policies:
It occurs to me that right after 9/11 we saw the beginning anti-mosque demonstrations but those quickly dissipated. Why? Probably because right after this march, we had Bush's WTC bullhorn speech and people started to feel confident that Bush would protect the country. With less confidence in Obama, are they resorting to self-help? It's a long way from bacon to beheadings, of course, but a sense that the powers-that-be can't be trusted to protect the country is dangerous and destabilizing.
With all due respect to Professor Reynolds, this strikes me as more than a little over the top.
For one thing, the only people who are truly responsible for acts of violence or bias directed against Muslims because of their religion are the people who committed those acts, and perhaps the people who encouraged their anti-Muslim sentiment. It wasn't President Obama, for example, who compared Islam to Nazism, or suggested that Muslims may not be entitled to the protections of the First Amendment. If anyone is responsible for the rise of anti-Muslim sentiment, it's people like Pamela Geller and Robert Spencer, who have turned the expression of bias against Muslims into something of a career, and have even managed to get profiled in The New York Times and on 60 Minutes because of it. Part of their anti-Musilm rhetoric has included attacks against the President, and insinuations that he is in fact a "secret Muslim." To suggest that Barack Obama is somehow responsible for this strikes me as more than a little silly.
For another, this kind of criticism ignores the fact that there is very little substantive difference between anti-terrorism policy under Barack Obama and anti-terrorism policy under George W. Bush. The Obama Administration has kept the prison at Guantanamo Bay open, it continues to defend the warrantless wiretapping program that the Bush Administration took heat for from the left, and it's even gone so far as to publicly issue an assassination order for an American citizen. In Afghanistan, they have, perhaps unwisely, chosen to ramp up the American military commitment there. Suggesting that there has been any change in policy that makes the idea that Americans are "less confident" simply ignores reality.
Barack Obama has made plenty of mistakes in his eighteen months in office, but to suggest that he is somehow responsible for a rise in what can only be described as religious bigotry is just absurd. Rather than trying to find yet another thing to blame the President for, conservatives would do well to condemn the bigotry and those within heir ranks who have been perpetuating it.